Whether you're entertaining or just trying to cool off this summer, this DIY ginger cantaloupe ice pop recipe is the delicious, refreshing treat that you need in your life.
It's a healthy, fruit-filled snack is a great way to satisfy your sweet tooth – and the best part is they are practically guilt-free!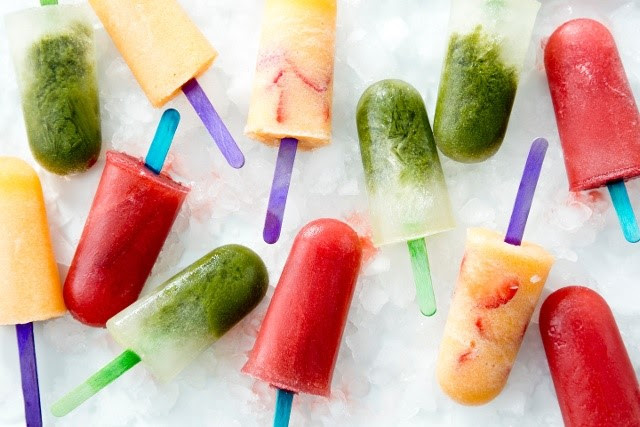 What you need:
– 3 slices of fresh ginger
– 1/4 cup sugar
– 1 ripe cantaloupe
– Sliced strawberries (optional)
– Ice pop molds and wooden craft sticks
What to do:
In a small sauce pan, add the sugar and 1/2 cup water over medium heat. Cook just until the sugar has melted. Remove from heat and drop in ginger. Set aside until cooled. (Remove ginger when ready to use!)
Slice cantaloupe in half and scoop out seeds. Spoon cantaloupe flesh into a blender. Blend until smooth.
Add just enough of the cooled ginger syrup to sweeten as desired. Save the remaining syrup for another use.
Pour into ice pop molds and freeze overnight. For a variation, push a few sliced strawberries down into the ice pop molds before freezing.
Recipe Credit: Terra's Kitchen