This post is sponsored by Snapple in conjunction with Acorn Influence.  All opinions are mine.
Summer has been great for my family so far.  We're loving the shade that the trees at our new home provides.  We're making good use of the industrial strength bubble maker I bought.  Our chalk drawings are getting better and better.  As a family we keep going and going and it's important to me that we take time to slow down.  One way I love to relax and slow down is to have a picnic or even a drink outside.  Just being in nature and talking with each other does wonders for my mood.  The stress of my to-do list just melts away.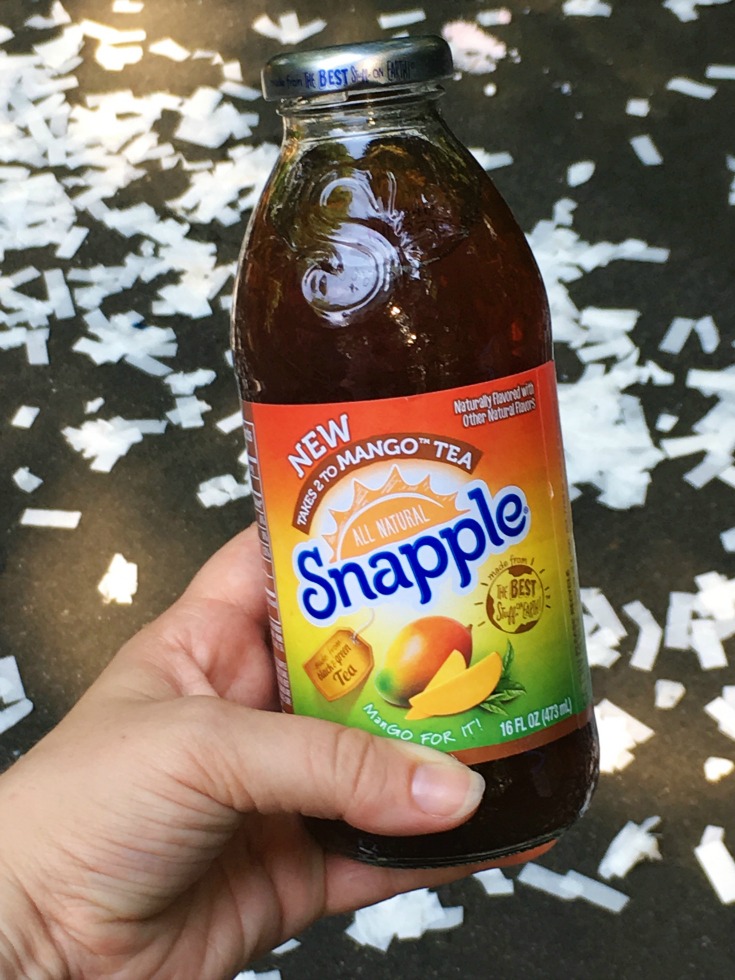 Two of my favorite drinks of summer are lemonade and ice tea.  Snapple has come up with a new flavor of tea and it's absolutely delicious.  It's a mango tea and it has the cutest name (I've always been a sucker for a cute name!) – Takes 2 to Mango Tea.  Snapple's brand slogan is "Made from the Best Stuff on Earth" and yea, this Snapple Mango Tea is the best stuff on Earth.
I went to Walmart and purchased a case of Snapple Takes 2 to Mango Tea because it's so good and I knew my husband would love it.  He did and he even had it opened and in the fridge before I got a picture of the 6 pack case.  I actually went back to grab a few more cases for our party today and I still didn't manage to get a picture.
The tea tastes freshly brewed and is full of mango flavor.  I love that it's sweet but not too sweet.
Get this new flavor, Snapple Mango Tea today at Walmart. Because June 10th is National Iced Tea Day Snapples are on Rollback at Walmart until July 31st!  Get it by the bottle to try it out and then go back for the case like we did. Walmart makes it easy to stock up…especially with their grocery pick-up.