I am that mom.  Yes, that one.  I always have wipes with me.  Baby wipes?  Maybe.  Wet Ones Antibacterial Hand Wipes?  Always.  As a parent I want my kid to have fun playing at the playground and with friends but when it's time to leave they know to grab a Wet One.  Germs don't stand a chance with me. 🙂  As a part of the Mom It Forward Blogger Network, I am partnering with Wet Ones wipes to get the word out about the Wet Ones Six Flags Kid's Ticket Offer (which is totally awesome I might add!!).  As a #WetOnesAmbassador I am being compensated by Wet Ones to participate in this campaign.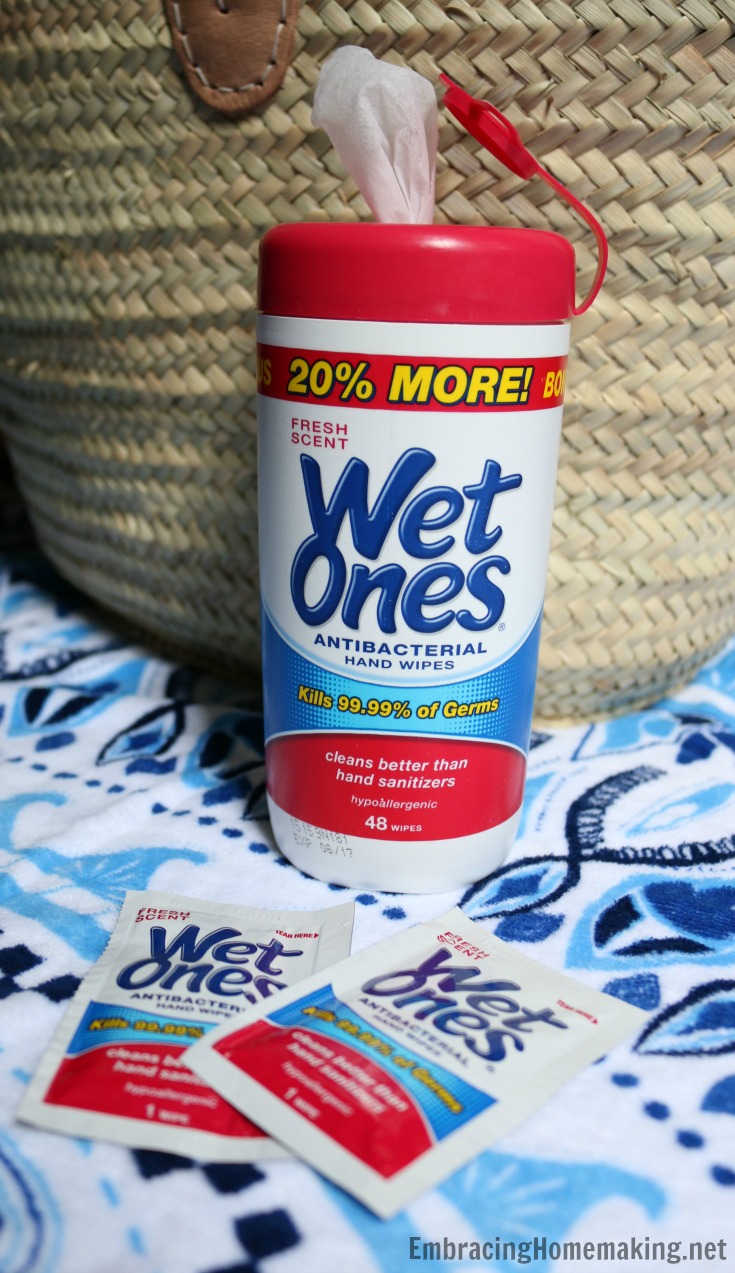 I loved going to amusement parks when I was younger and I'm excited about the opportunity to take my kids to Six Flags soon.  We just got our tickets in the mail this week!  Along with my bottle of sunscreen and my tube of Chapstick you can bet I'll be taking a stash of Wet Ones Antibacterial Hand Wipes.  They're a great way to wipe off dirt and grime from messy tables but are also great for cleaning hands before eating.  They kill 99.9% of germs.  When you can't get to a sink with soap, this is the next best thing. …or maybe better since you don't have to wrangle the dirty door knob on your way out of the bathroom.  (Am I the only one who struggles with this?)  I love that Wet Ones are hypoallergenic so they don't even irritate my son's sensitive skin.  They're great for even the littlest of hands.  They have added aloe and lanolin so they don't dry out your hands – I love that because I'm also a lotion freak.  I just want constantly clean and moisturized hands, is that too much to ask? 🙂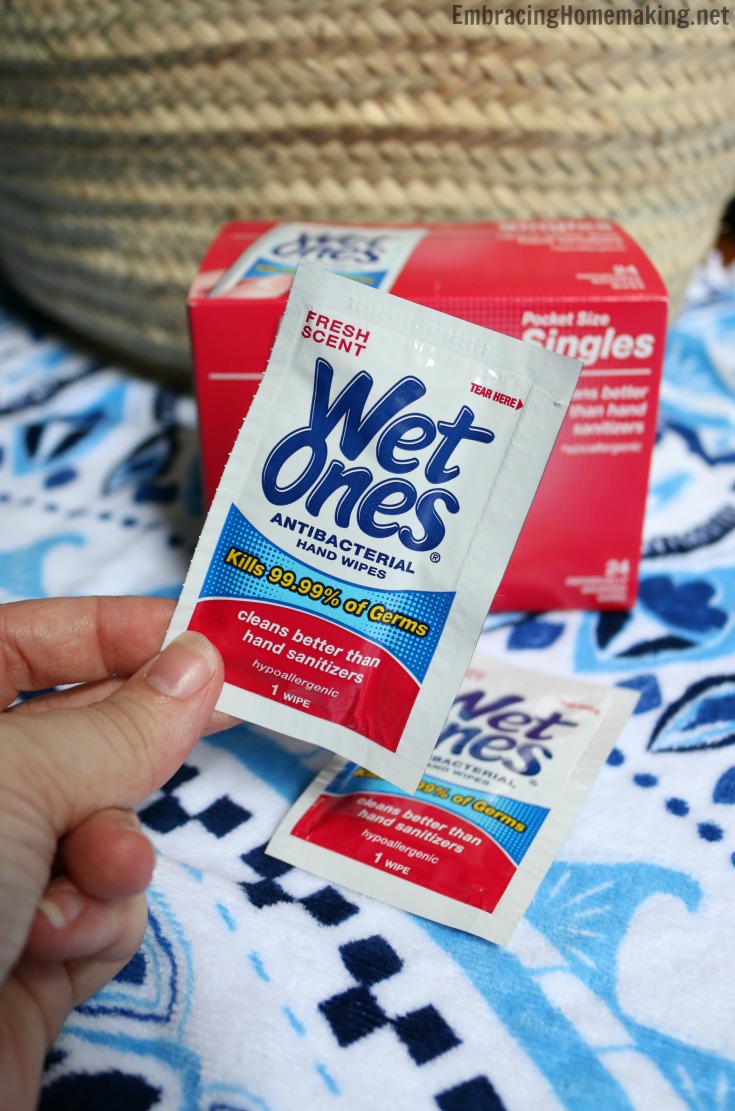 Because you have to pack light when you go to an amusement park, I'm planning on taking a big handful of the Wet Ones Singles.  I can store them in jean pockets, back pack pockets, or anywhere because they're so thin.  I usually opt for the travel packs to keep in the van and a canister to keep in my diaper bag.  The canister also fits in a cup holder.  How do I know that?  Well, I might have two containers of Wet Ones in our van.  We have a lot of cup holders and only 4 people so I might as well put them to good use, right?  No matter what the size, Wet Ones has us covered.  If you'd like to find out more about Wet Ones, visit WetOnes.com and see where they are sold near you.
Discounted Six Flags Tickets
If your family would like to plan a trip to Six Flags this summer you're in luck because Wet Ones has a great offer to help get you get there cheaper.  When you buy participating Wet Ones Antibacterial Hand Wipes you can take advantage of a great ticket offer!  First, buy a participating Wet Ones product between 5/1/16 and 7/15/16. Then visit WetOnesSixFlags.com. From there follow the directions and complete your request by 11:59:59 A.M. ET on 7/15/16.  You'll receive a discount coupon for a FREE Six Flags weekday kids ticket (up to a $51.99 value) with the purchase of a full price general admission ticket on weekdays or $10 off one full price general admission ticket on weekends.
Win FREE Tickets
You heard me right, FREE TICKETS ya'll!  One reader of Embracing Homemaking will walk away with 8 FREE tickets to Six Flags for the 2016 season.  How does that sound?  To enter, comment below and tell me why Wet Ones Antibacterial Hand Wipes are your favorite compared to similar products.  The giveaway ends on July 26, 2016 at midnight EST.  Good luck!
UPDATE: We have a winner!!!  Congratulations goes to TIM!!