Thanks to eSalon for sponsoring today's post in conjunction with the Mom it Forward Blogger Network.
Before kids I had no problem dropping $100 every three months to have my hair colored.  I had highlights from the time I was 14 to the time I had my daughter.  I bought the right shampoo and conditioner.  I had the top of the line dryer.  I spent time washing and fixing my hair every. single. day.  I couldn't understand why people would skip days washing their hair.  Man, how things change!!  Now, my hair is 90% dry shampoo by Thursday.  I go at least nine months between hair cuts and my hair has been my natural color for around 6 years.  Not only would I have to pay the very high salon fees but also find a babysitter and pay them to watch my kids.  It's just too much for this stage of life.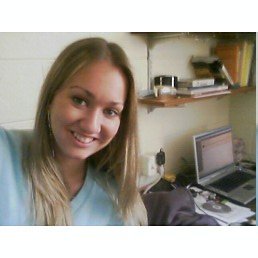 Here's what my hair looked like for most of my college days.  This was my first Facebook profile picture taken with my very trendy at the time Blackberry. 🙂
In my goal to take better care of myself this year I've started going to bed earlier, taking a walk every day that's it's nice out, and "do" my hair everyday.  My hairdo might only be a nice braid but it's better than a plain ponytail and it makes me feel a little bit better about myself.  When I was given the opportunity to try eSalon's at home hair color I was hesitant.  I've never done at home color because I've seen the awful outcomes that some of my friends have had.  eSalon isn't cheap hair color but is salon formulas – customized salon formulas – sent to you at home so I gave it a try.
eSalon is the first and only customized hair color service globally and it's available in the US, UK, CA, and Europe. They launched in 2010 and to date they have shipped over 1,000,000 unique hair color applications!!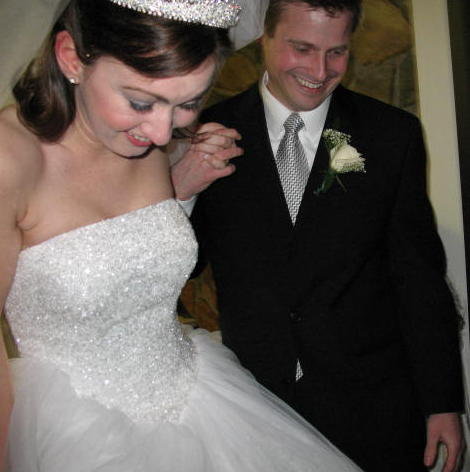 I loved how simple eSalon.com's website was easy to navigate and helped me chose the right formula and color for my hair.  I was able to send in different pictures of my hair and describe exactly what I was looking for.  The expert colorists will review your information, your chosen color, and choose a color just for you.  If they have any questions they'll call to chat with you personally before creating your hair color.  They didn't end up calling me so I guess I gave good directions but I also have that colorist's email and phone number if I ever have any questions or concerns!  I wanted a color just a bit darker than my own.  That's what it was when I met my husband and he loved it like that.  My hair was also very short then so maybe I'll have to go to a salon after all but I'll be saving tons of money coloring my hair myself.
The absolute best part about eSalon is that it's risk free.  If you aren't 100% satisfied with your color you'll get your money back guaranteed.  If you are happy with it then they'll save your color history on file so you can reorder it whenever you like.  Okay, that is the best part but the next best part is the cost.  It's unbelievably cheap in my opinion with each custom color application only being $19.95.  I can't believe I can color my own hair and have it look the way I want it to for $20!  That's less than the cost of the babysitter I would need to get an appointment at the salon.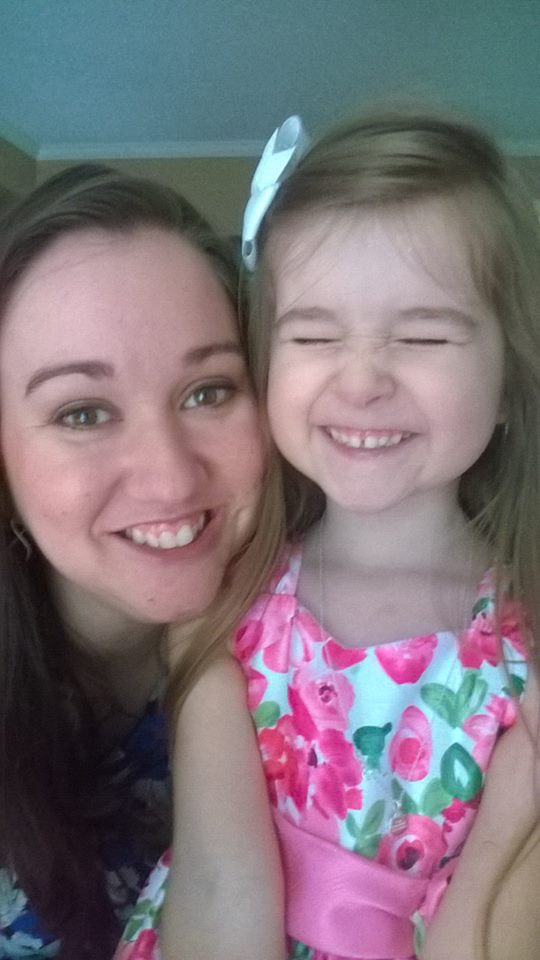 This is a picture from a few months back showcasing my natural hair color.
When my box of color arrived my great aunt and grandma happened to be visiting with me so they got to help me out while the kids were in bed.  Like I said, I've never colored my hair at home so I had no expectations and wanted back up so I didn't dye my neck brown or something.  Inside the box were two bottles of color, two developer bottles, a packet of shampoo, a packet of conditioner, a stain guard, stain remover, a brush, four hair clips for sectioning off my hair, and two handy pairs of gloves.  The bottles of color arrived with my name on it!  I love the personalization they included!  My color name even had my initials in it.  We worked together following the step by step instructions and had fun talking girl talk while my aunt worked.
Before I share my before and after pictures I want to explain why my hair is pulled back.  It's simple you see, my hair is SO long now that I have to pull it back in some way or it drives me crazy.  I decided to take real before and after pictures because if you were to see me in real life, this is what I look like.  Even with my hair pulled back I think I'll be able to see the difference.  I know I can and I love the results!!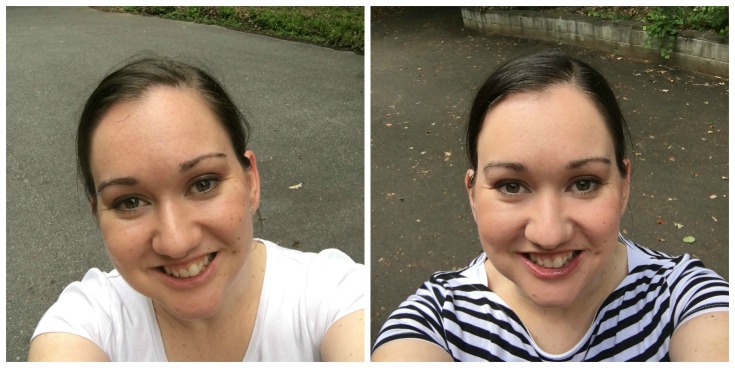 The left is the before picture and the color looks dull, the after color on the right is dark, vibrant, and look how shiny.  My hair looks so much healthier with a little bit of color.
I love this color and feel confident that I can do it myself next time…and there will be a next time!  At only 20 bucks how could I not do it again?  The process was simple, the color was great, and it took much less time than if I went to a salon.  Oh and if I sign up for them to ship me my color automatically when I need it I'll be able to save 20%!
Thinking of giving it a try?  If so, I have a deal for you!!  Your first order is only $10 for first time clients (50% savings!) – be sure to click on this link to save 50%: http://bit.ly/1Pka7wl