This post is sponsored by Reedman Toll.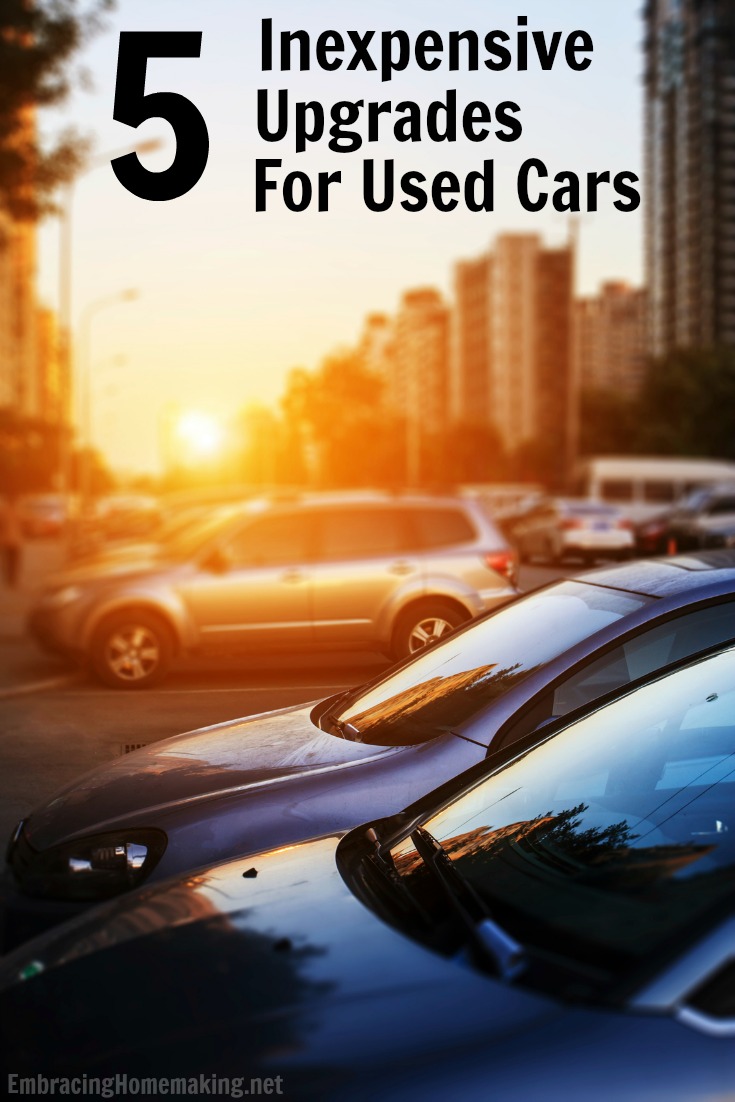 Most of us have a dream car that we'd love to own one day. Maybe it's out of our price range now, or perhaps it's just not practical for your family. Whatever the case, we go with a reliable used car that we grow attached to. Maybe you're so fond of your car that you've given it a name. But there's still something you wish it had. Something it doesn't do as well as you'd hope. Not to fear, there are some small upgrades you can make to make your used car even more enjoyable than you already find it.
– Replace the wiper blades. A quality wiper blade will keep your windshield clean and will keep the rain, snow, and dirt out of the way so you can drive. It seems like a small thing, but it's important.
– Shampoo your interior. If you want that new car smell, shampooing the upholstery is how you'll get it. Use a foaming fabric cleaner and gently scrub according to the instructions. Spot treat any stains or trouble areas. You'll have a clean car, the new car smell, and your seats will be more comfortable without worn areas with years of embedded dirt and oils. Be sure to clean the car again after storms or dirty work so the mud from your shoes doesn't make your car its home.
– Clean your headlights with a headlight restoration kit. Be sure to get a kit that includes a protector to apply after the cleaning. The wear from weather and the UV rays from the sun will make the headlights cloudy again if you don't protect them. Clean headlights not only look good, they let more light through, keeping you safe when driving at night.
– So your car doesn't have heated seats, and you want to be cozy. A heated seat pad is an inexpensive upgrade that will give you just what you want. Fit the pad to your seat, plug it in to the DC power adapter, and get as toasty as can be. You can even get a seat that massages your back from you drive!
– Pay attention to the annoying parts of your commute. Find the one thing that most commonly annoys you, and fix it! Get that one item you've been missing out on. It could be an auto trash can so you have a tidy place for your wrappers. Maybe you find yourself fumbling with your phone too often, and need a phone mount. If you get a lot of calls, maybe it's a bluetooth speakerphone you need so you can talk hands free without trying to find your headset while driving. Whatever the annoyance, a quick and cheap fix can be found to make your car absolutely perfect.