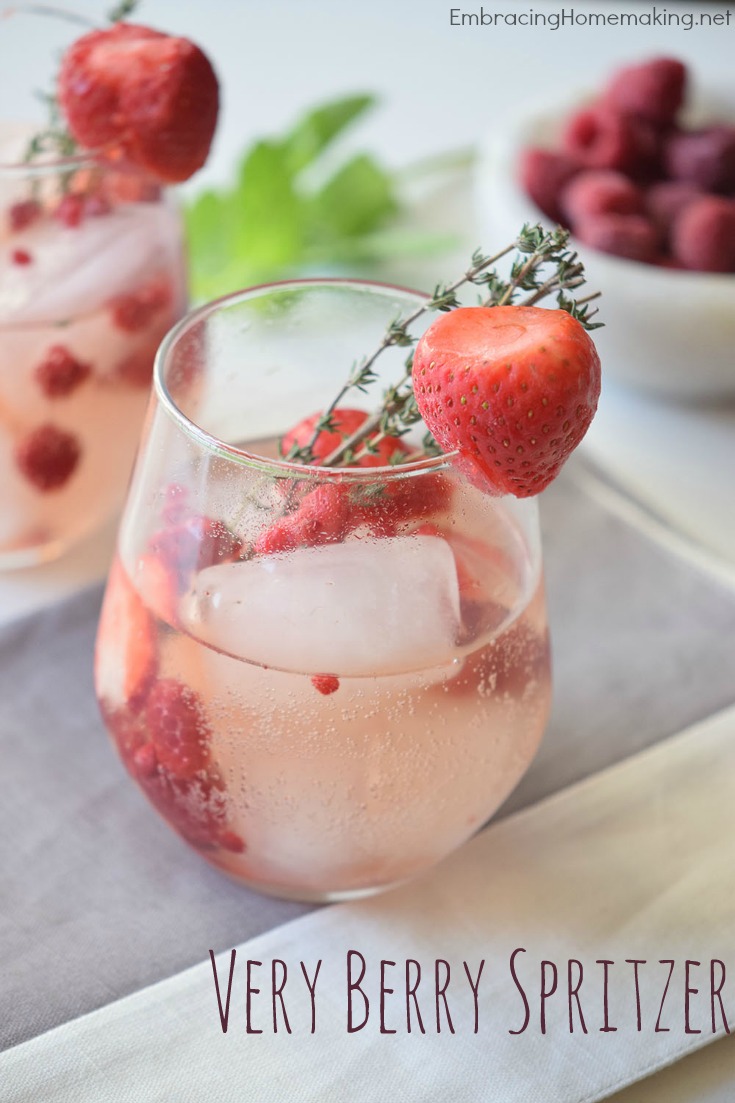 Spritzers are my favorite summer drink. It's super cold, super refreshing and really easy to put together. Lately, I've been experimenting with different spritzer recipes looking for my favorite flavor combo and I think I found it! This Very Berry Spritzer it's just everything you need after a warm sunny day spent outdoors.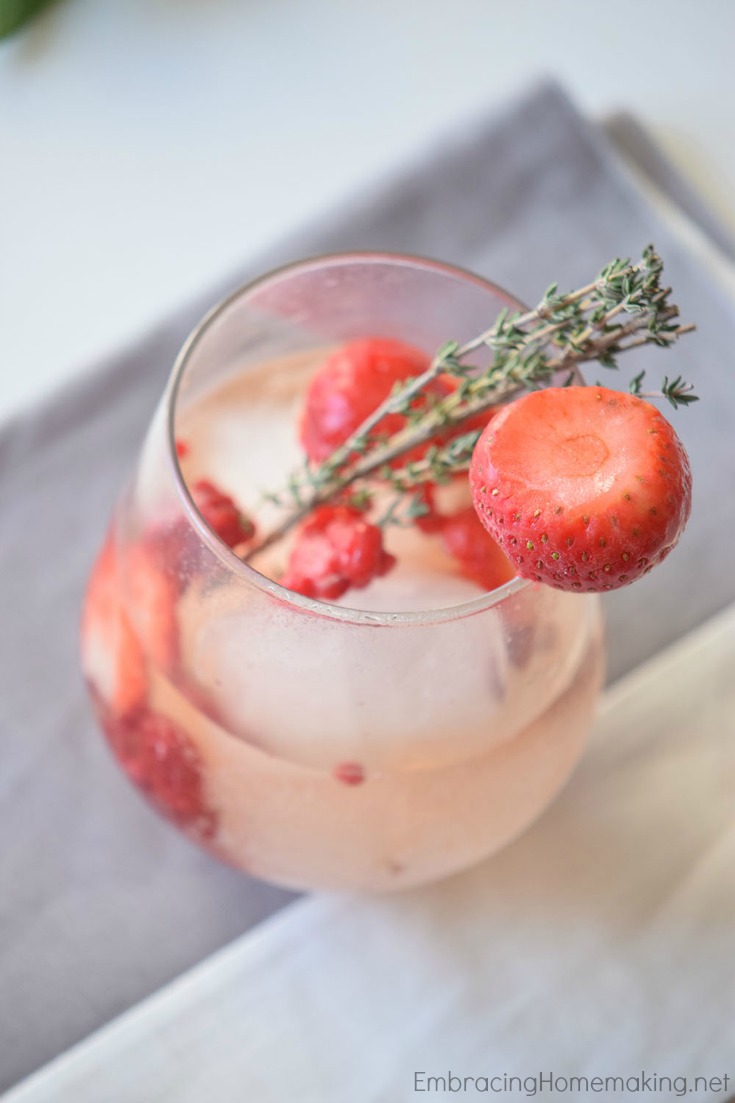 Very Berry Spritzer it's packed with berry flavors. I'm adding some fresh raspberries and strawberries, it also has an herbal punch that really compliments the drink and at the same time helps to decorate it and make it look straight out of a fancy restaurant. I'm using thyme because is what goes better with the berries but you can also use mint or even basil.
Also, I'm keeping the things here in the mocktail side as I don't drink, so I'm using lemon soda to give it that carbonated, bubbly kick that makes the drink taste even more refreshing.
However, what makes this recipe extremely good for summer is the little berry that's decorating the glass. Instead of using a fresh berry I used a frozen one so you can eat it like if it was a popsicle with your drink. Or you can just drop it inside your drink like a flavored ice cube.
I seriously mean it, my friends, there's nothing like lounging in the backyard with a huge glass of Very Berry Spritzer while nibbling on a frozen strawberry. It's summer in a drink.
This Very Berry Spritzer is as easy as mixing everything together, pouring it over a ton of ice (the more the merrier), garnishing it with fresh herbs and enjoying it when the weather is hot.

Very Berry Spritzer
Ingredients:
–  ⅓ Cup berries
–  Lemon soda
–  Ice
Garnish:
Directions:
–  Add to ice a glass, then add the berries
–  Fill the glass with lemon soda and stir it.
–  Slice 1 strawberry and place it on the edge of the glass to garnish.
–  Add some thyme.
–  Enjoy!