Peanut Butter Cake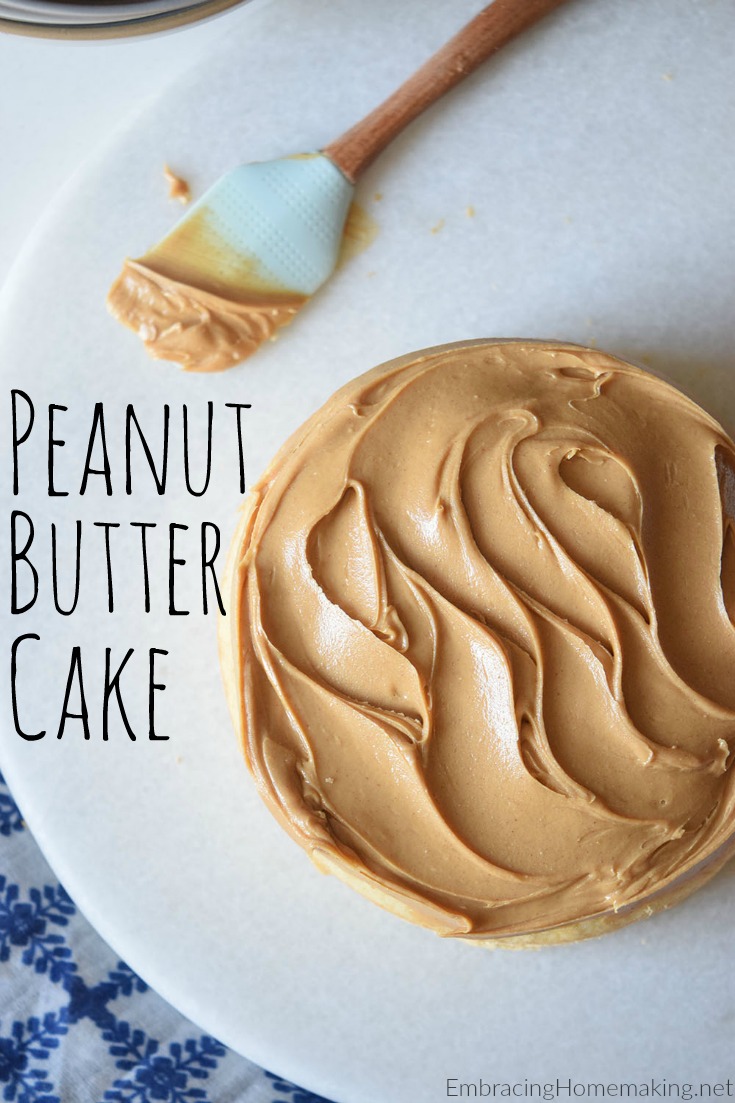 Please tell me I'm not the only one with an insane peanut butter obsession. It's one of those things everyone loves and you can cook in a million + 1 ways, and it's (at least in my opinion) comfort food at it's finest, seriously, I can't think of one thing that I don't like about peanut butter. So when I found myself with the need to make a cake for an impromptu party it was clear that it had to a be a peanut butter cake.
And boy, what a good decision that was. First, it's super moist, the type of melt in your mouth good cake that you just can't stop eating. Second, it's really packed with flavor, and third, the thick peanut butter layer on top that's just pure happiness.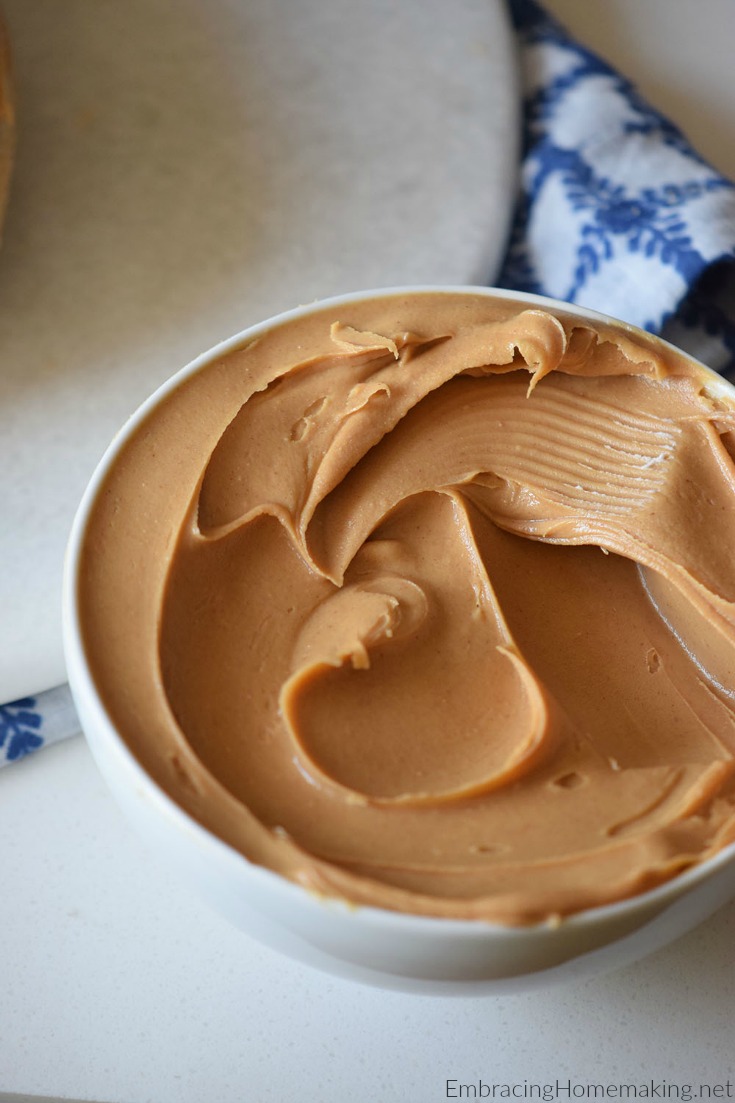 Actually, the thick peanut butter layer on top makes this an incredibly easy to decorate cake since you don't need a lot of tools or any technique, you don't even need a proper peanut butter frosting because you are just using creamy peanut butter! It really can't get any easier than that.
While you can use any peanut butter you have on hand I actually advise using the store-bought creamy one. The chunky makes it a bit difficult to end up with a polished "frosted" cake while the natural or homemade ones tend to separate and end up looking oily (not pretty). If you still want that crunch factor just add some chopped peanuts on top.
To make your cake pretty just open the peanut butter jar grab a spatula, cover your cake and that's it. If you feel like going the extra mile you can serve the cake with some chocolate chips or banana silvers, or even with a scoop of ice cream.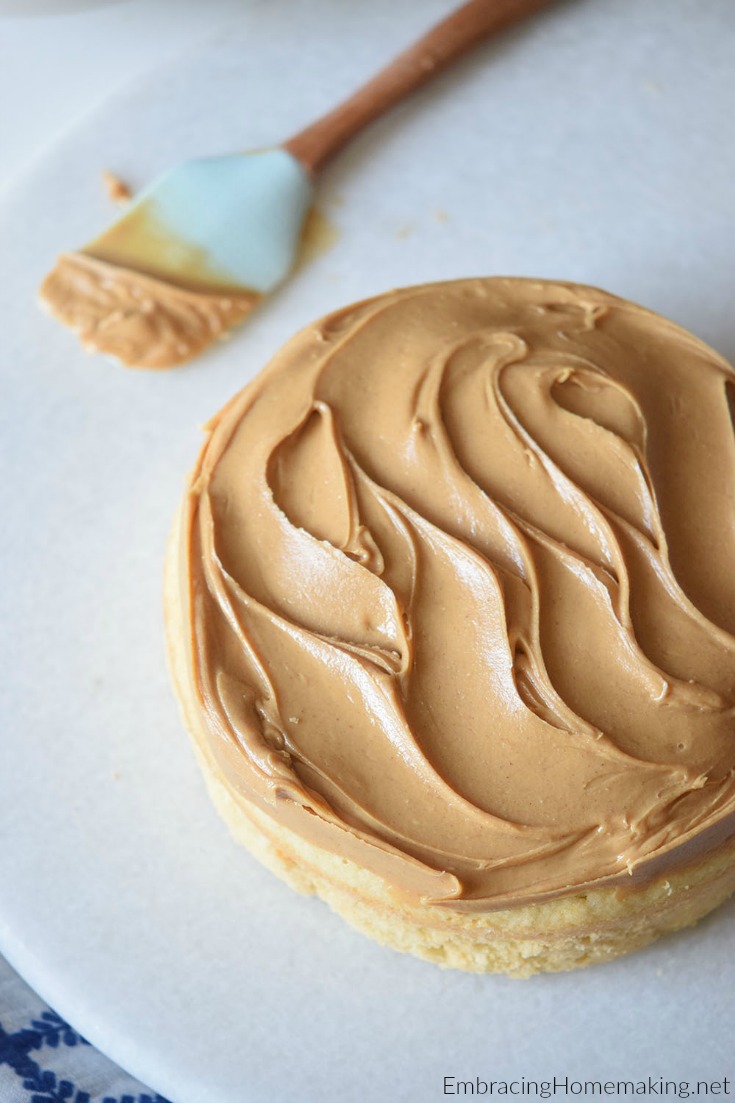 Peanut Butter Cake
Ingredients
–  3 Cups flour
–  2 Tsp baking powder
–  1 ½ Cup sugar
–  1 Cup butter
–  4 Eggs
–  1 Cup milk
–  1 Tsp vanilla extract
For the Topping
 –  1 1/2 Cups creamy peanut butter
Directions
–  Preheat the oven to 350 degrees.
–  Mix the flour, baking powder, sugar, and butter in a bowl. Then incorporate the eggs, milk and vanilla extract. Mix until you get a batter with no lumps left.
–  Pour the batter into a greased cake pan and take to the oven for 50 minutes or until done.
–  Remove the cake from the oven and let it cool down for 5-10 minutes.
–  Carefully remove the cake from the cake pan and let it cool for 20 minutes.
–  Decorate it with the peanut butter.
–  Serve and enjoy.