This post is in partnership with Dulles Kia.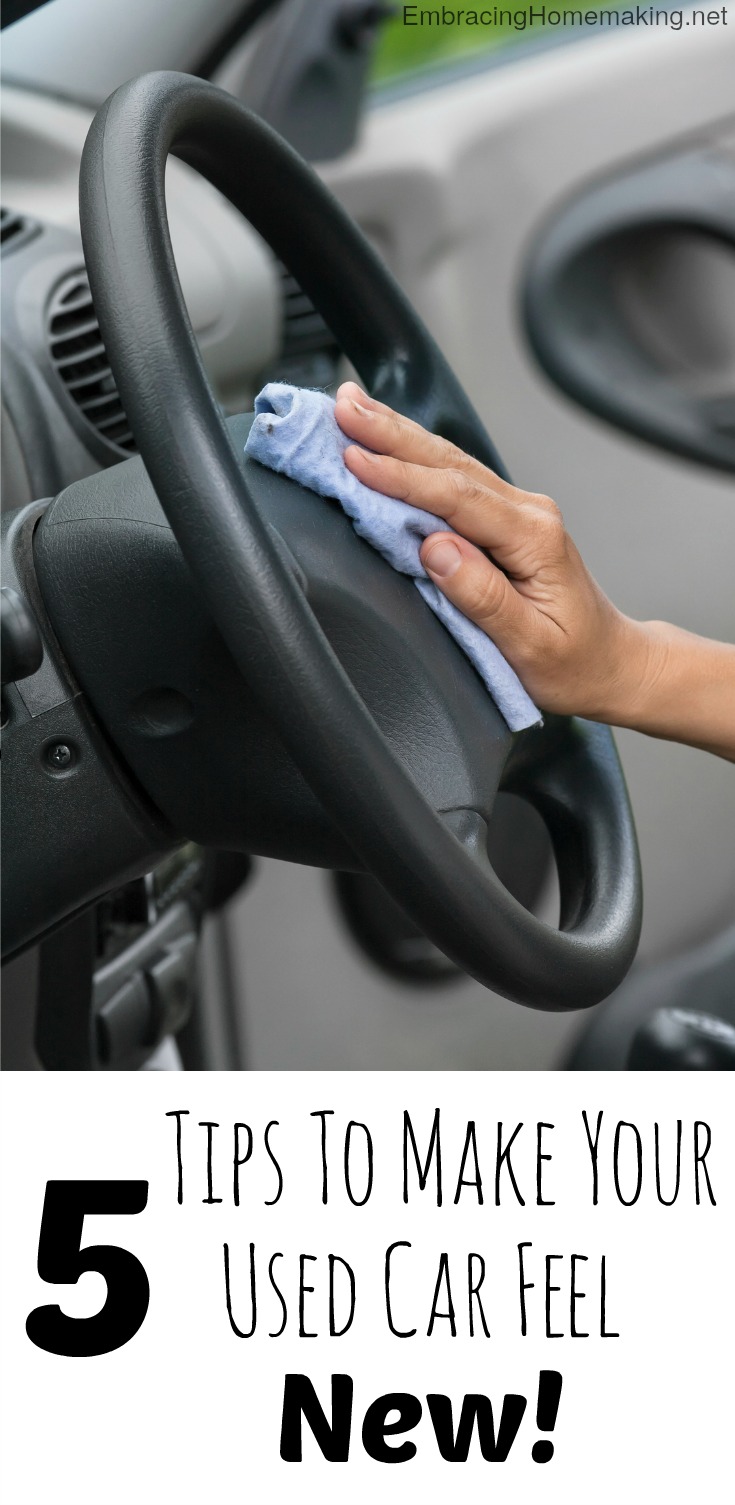 We've all heard the saying that a new car loses its value the instant it's driven off the lot. That's why you bought your used vehicle – to save money and get more bang for your buck on a reliable car! But we often fall prey to another tempting saying, "new car smell." Here are five tips for making your used car feel like it's new again.
1.  Get an inspection. Whether you are able to inspect it yourself, or prefer to take it to the shop for a once over, get your "new to you" car checked out. If there are any fluids leaking, that new car smell will fade when you open the door to the smell of hot burnt oil. New tires will grip the road more comfortably than worn ones, and feel better when turning and stopping. A lot of items are "wear and tear" parts, and can be replaced cheaply and quickly to make things go smoothly. These include the brakes, spark plugs and wires, fluids, and windshield wipers. Don't forget the rear wiper if your vehicle has one!
2.  Wash the car, including the engine! Don't just start spraying under the hood at the car wash, though. Disconnect the negative battery cable and cover sensitive components like the alternator and battery. Then use a degreaser mixed with water to cover the engine and scrub lightly with a nylon wire brush. Wash away the grease with the hose or a pitcher of water. A clean engine allows you to detect leaks and problems sooner, lets the engine cool more easily, and prevents the smell of burning fluids.
3.  Use a detailing or upholstery cleaner on the interior of the car. Be sure to test anything you put on fabric in an inconspicuous place first. Then use the cleaner and a nylon brush (many cleaners have a brush built into the cap) to gently clean the seats and floors, even the ceiling if you are feeling ambitious!
4.  Vacuum the interior to get that final clean! Many upholstery cleaners suggest vacuuming after application. I usually vacuum before cleaning to make sure I'm not scrubbing crumbs into the seats, then I vacuum again afterwards to get any dirt I worked out of the seats. Don't forget those nooks and crannies between seats and doors or the center console!
5.  Add a personal accessory to complete the package. Set your used car apart from the others with an accessory you wish it had. Whether it's a third party Bluetooth adapter, a phone mount, or even your favorite scent of air freshener, that little touch of you will make the car really yours.