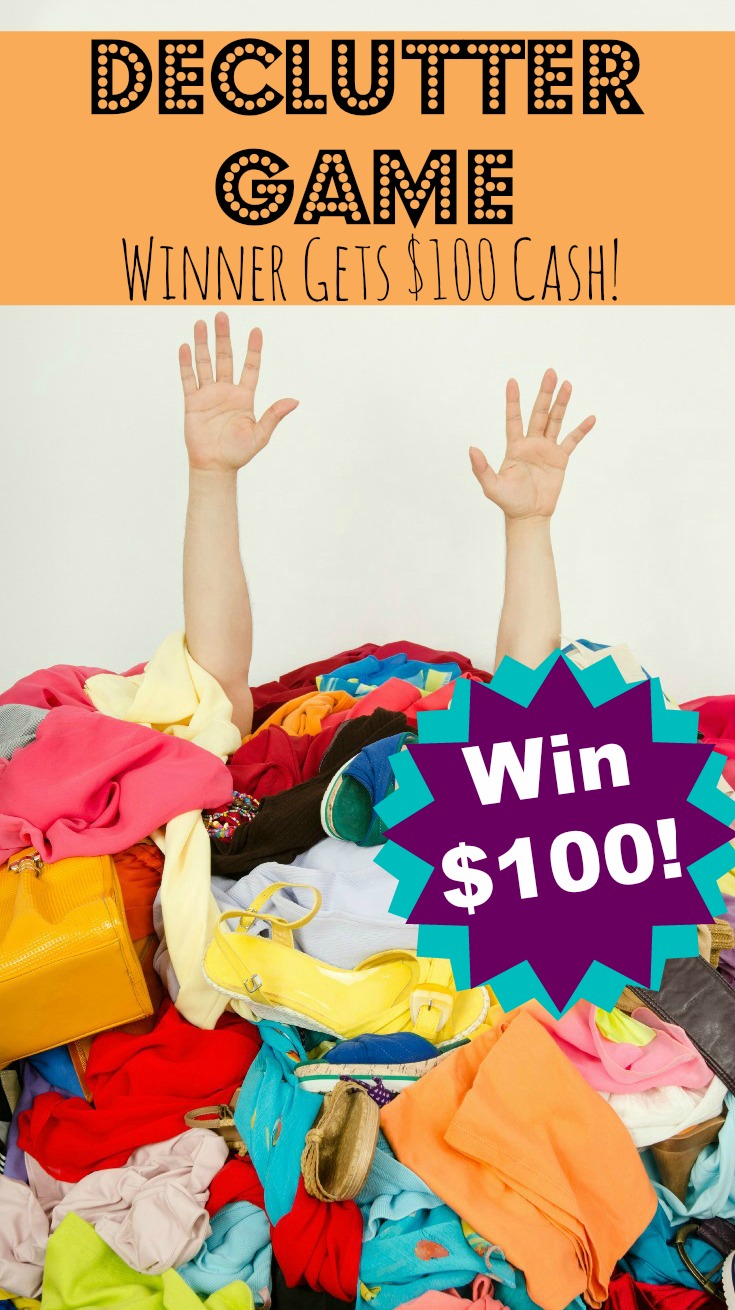 January was a good month, wasn't it?  We pitched, we tossed, we decluttered, and we bonded over the love-hate relationship we have with stuff.  As I look back on January I'm excited, thrilled, almost jumping up and down with excitement to introduce our new challenge to you.  It's a big one ya'll, full of hard work, promises of success, and of course a cash prize!
Because I know many of you are shouting at your screens, "Okay, okay, enough already, Ashley!" I'll move on.
With many worthy women who have entered the challenge, there's only one winner.  Well, technically we're all winners if we've got rid of unwanted belongings in our house….but only one cash prize winner.
The winner of the January Live With Less Challenge 2016 and the recipient of $100 cash is…
drum roll please…
is MANDY P! 
Congratulations Mandy!  You can email me at MrsAshleyWalkup@gmail.com and I'll get your money to you ASAP!
Congratulations to you all who entered, even if you didn't make it to the 31st!  I'm proud of all of you!
JOIN OUR NEXT CHALLENGE 
Discouraged you didn't win?  Take heart, you can enter our next challenge starting on February 7, 2016.  Go here for the 12 Week Declutter Challenge details!