This is a sponsored post on behalf of Lennox but all opinions are my own.
Most of us choose our favorite season based on our temperature preference. I love the fall because it's cool and crisp and anticipates even a cooler time. My HOT friends love the summer and the time off with their kids too (most of them enjoy that aspect). One thing irritating for us fall lovers is the fluctuating temperatures. Often times we ask ourselves what season it will be this week.
I'm a bit behind in home technology, but there are HVAC systems that help you control the temperature of your home remotely. iComfort® S30 from Lennox is a wireless-enabled touchscreen thermostat. It' normal like other thermostats which you can control from the wall, but you can also control it from your smartphone, tablet, or laptop! It really ups the convenience aspect because the program will give you weather updates! Instead of having to figure out what your weather will be like for the day and then walk to the thermostat to adjust it, you can do it remotely. I always struggle with remembering to adjust the thermostat before I leave the house because I'm in a rush to do this and that. If I forget, no problem. I can do it from my phone. It also adds convenience because it alerts you of scheduled maintenance system problems.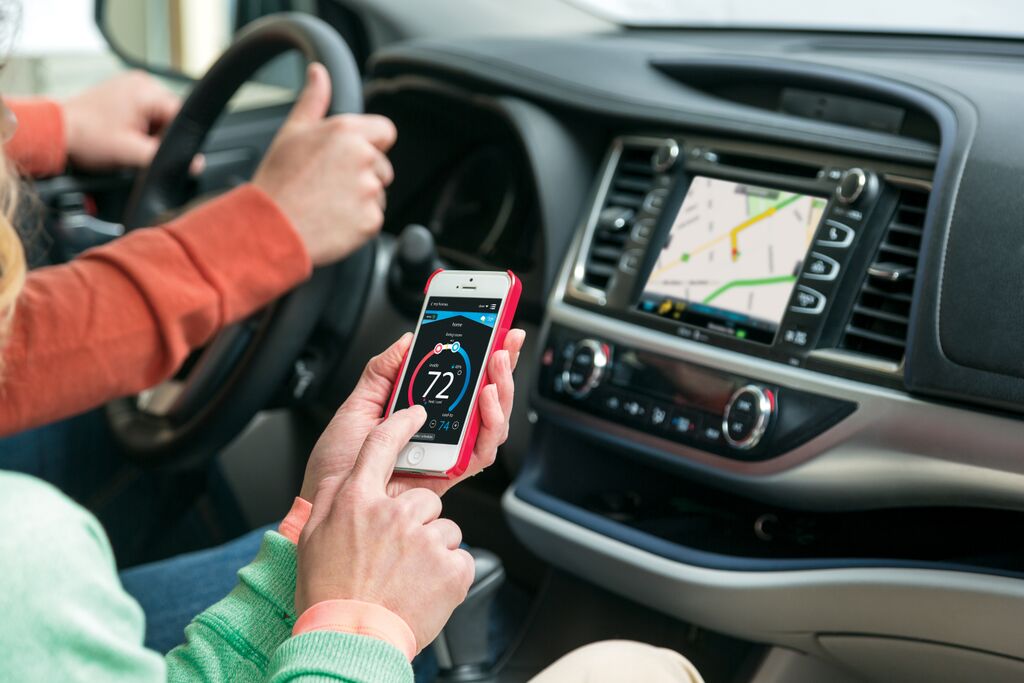 If you activate this feature, you don't even have adjust the thermostat's schedule to when you are home. The GPS in your phone will alert the system when you are home and set the HVAC system to your desired temperature.  The Smart Away™mode brings comfort, convenience, and efficiency together in a blended synergy.
The Feels Like™ temperature mode will let take humidity and temperature into account and adjust the system's temperature to create your desired temperature in the house! For you HOT readers, I'm sure you would love this!!!
For those of you plagued with allergies, you'll love this feature. The Allergen Defender monitors the amount of pollution and pollen in your area based on zip code and turns on the fan to eliminate these nasties from your home! Here's a video that explains this feature more in detail.   
You can also find out information on Lennox's website.