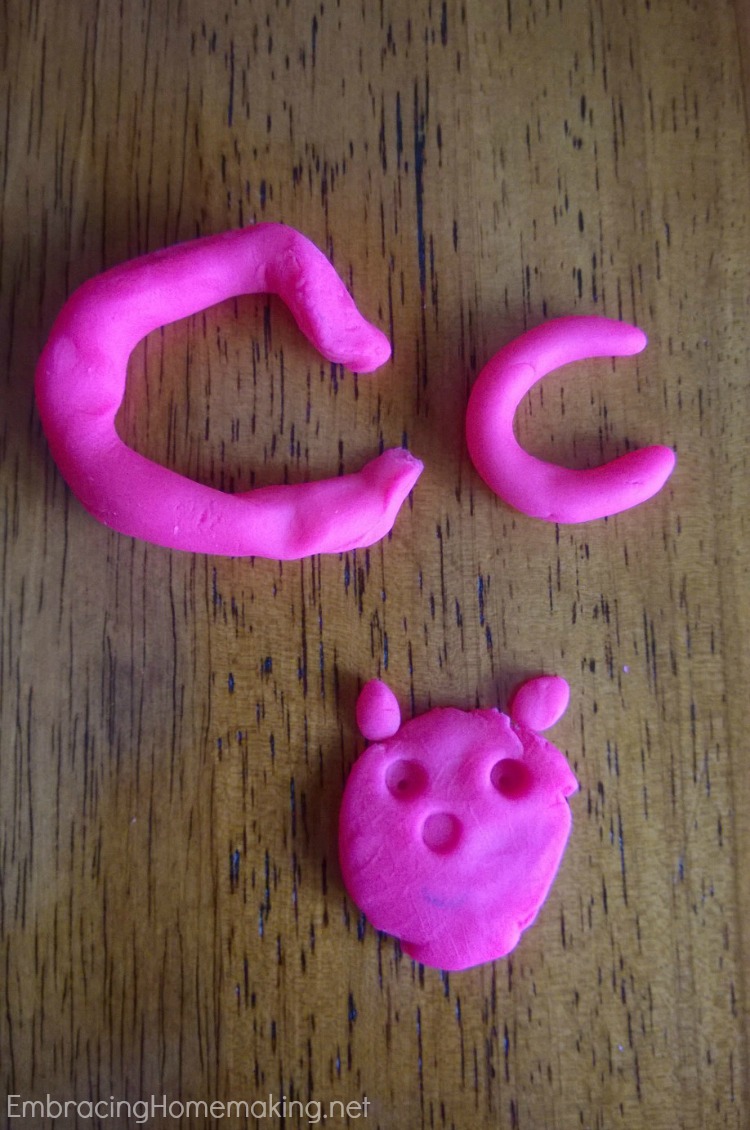 Today's letter of the day is the letter C.  C is for cat.  This little cat was made by my daughter.  It's eyes were made by using both ends of a mechanical pencil.  I hope you're having fun making animal creations with your little one!
Here are more additional letter C resources:
Go here to see all of the animal alphabet we've made so far.