This post is brought to you on behalf of Procter and Gamble and Acorn Influence. All opinions are my own.
I've loved Sam's Club for years.  In high school I loved their big boxes of frozen pizza bread.  In college their packs of pink highlighters were on my must have list.  Now that I'm a mom I shop there for diapers, cereal, fruit, and yes, still the big boxes of frozen pizza bread.  They are so yummy!  For the most part my highlighting days are behind me and I predict that my one highlighter will suffice for the next few years.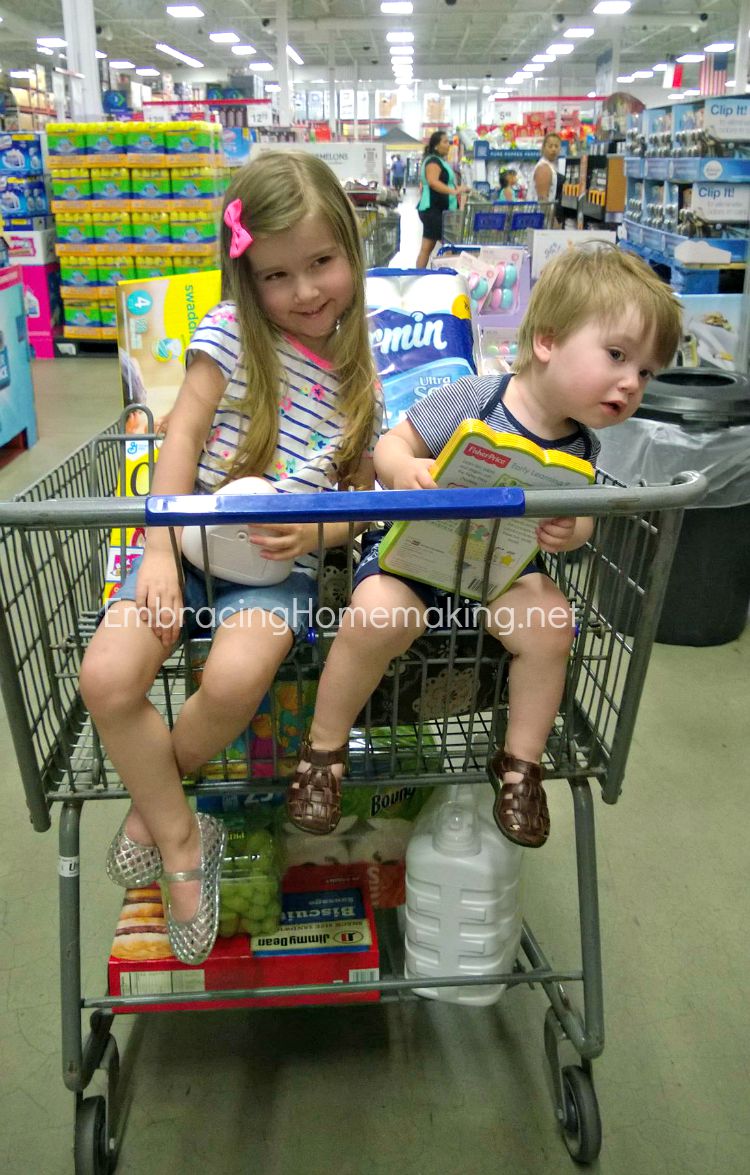 Recently, we went on a family excursion to Sam's Club.  My daughter thinks it's such a treat to have her brother ride beside her and he loves it too.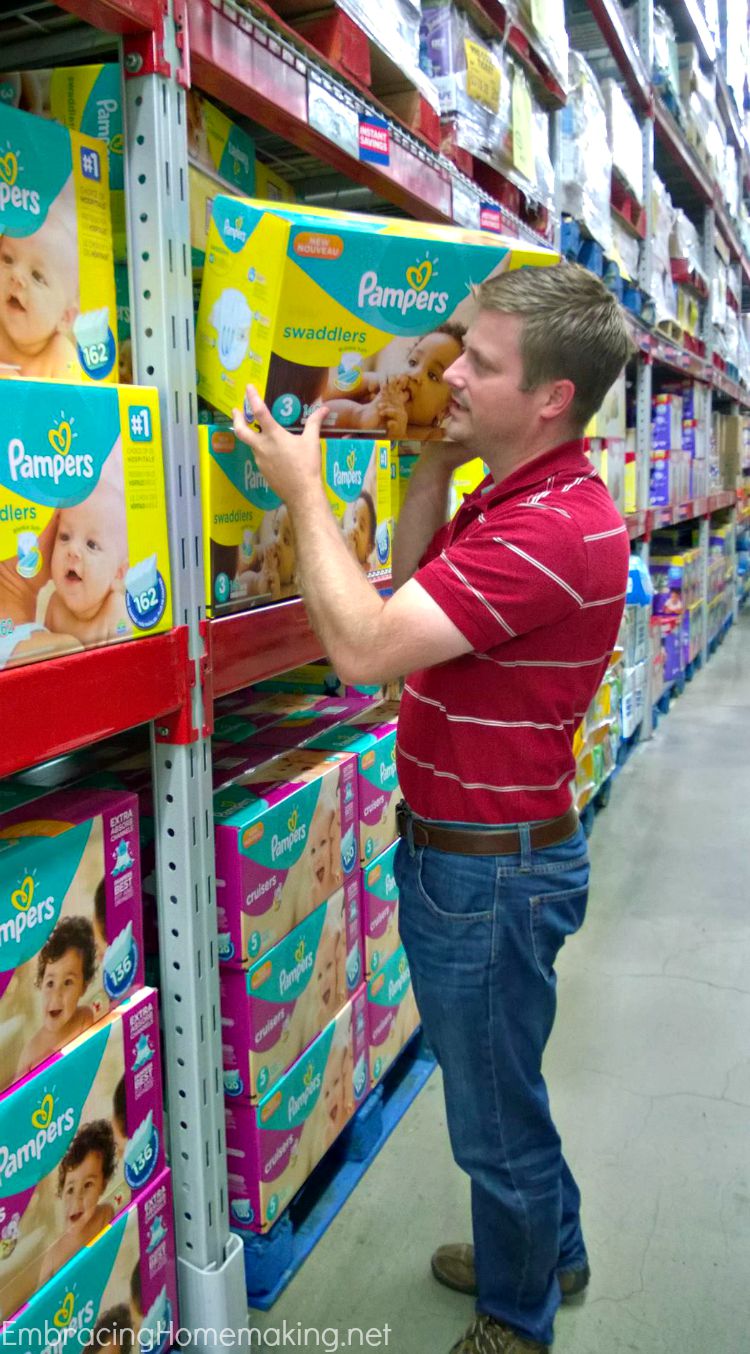 We stocked up on Pampers Swaddlers (We love their Swaddlers – so soft!!), Pampers Sensitive baby wipes, Charmin toilet paper (or bath tissue as my grandma would say), Bounty, grapes, Jimmy Dean sausage biscuits, Dreft, Cheerios….okay, I'll quit.  You really don't care about eeeeverything I bought, do you?  Just know that it is THE place to stock up on baby items at great prices!  From teethers to baby clothes, fresh flowers to Christmas presents, and Cheerios to diapers.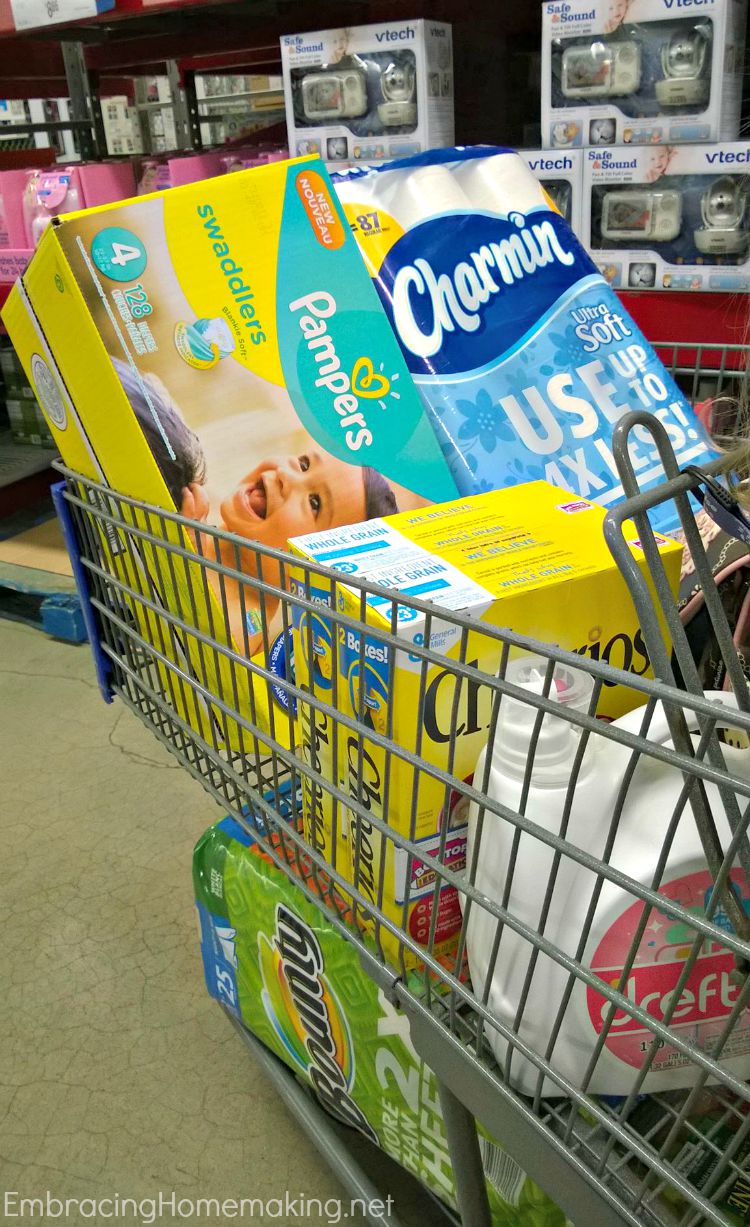 Speaking of Christmas presents, my daughter has picked out a toy that she wants for Christmas.  It's a Hello Kitty mini water dispenser to encourage kids to drink the recommended 8 glasses of water a day.  I love it so much that I'll probably get it for her before Christmas.  Maybe as a gift for her once we move into our new house?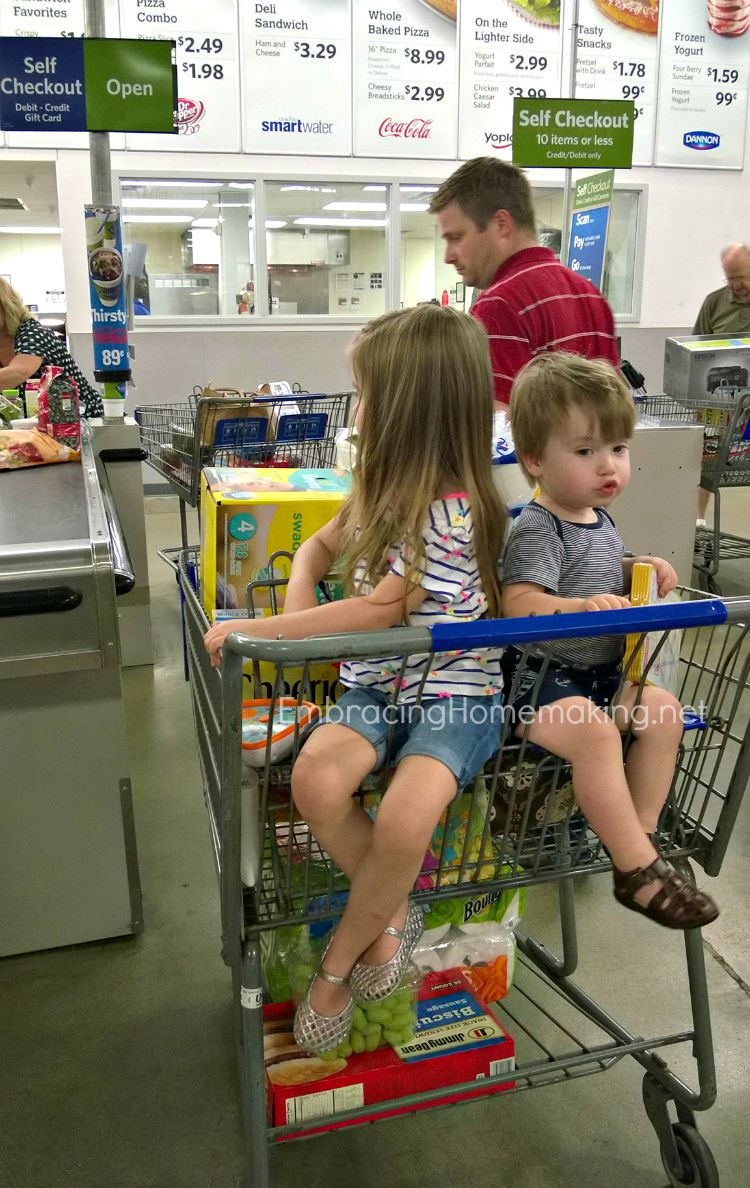 On this trip we did treat the kids to two books each and my son wouldn't let his go until we got home and opened it (they have a handheld scanner, we didn't steal it). 🙂
To celebrate baby month at Sams Club they're offering you guys the chance to win a $50 gift card! You can win one of the 36 $50 Sams Club gift cards by entering here! Good luck!!