Disclosure:  This is a sponsored conversation written by me on behalf of The J.M. Smucker Company.  All thoughts are my own. #Snackation
To say this is a big season for me is to call Mt. Kilimanjaro a molehill.  We're trying our hand at DIY by renovating parts of an old and ugly house we just bought (I mean it, it's bad ya'll. I can't wait to show you the pictures of our progress!), we're trying to declutter and pack our remaining belongings, hire people to do the renovation work we can't (juggling those appointments is well, a juggling act), I just started selling kid's books from home (Yay! We love books!), I have HUGE plans to improve Embracing Homemaking (I've even hired a few people to help me behind the scenes with this.  It will be good!), and the regular goings on of life.
I'm trying to make the most of each day and truly enjoy spending time with my family.  Since a vacation this summer may be out of the picture, depending on when we get moved in the house, I thought it would be fun to take a Saturday and spend it completely together having fun.  No packing and driving boxes around, no buying new tools, nothing but fun, fun, fun together!
To make preparations for this Day-Of-Fun I went to Walmart to stock up on supplies.  I took my two cute helpers with me today and we had a lot of fun.  Helper number two is hiding in the cart behind his sister. 🙂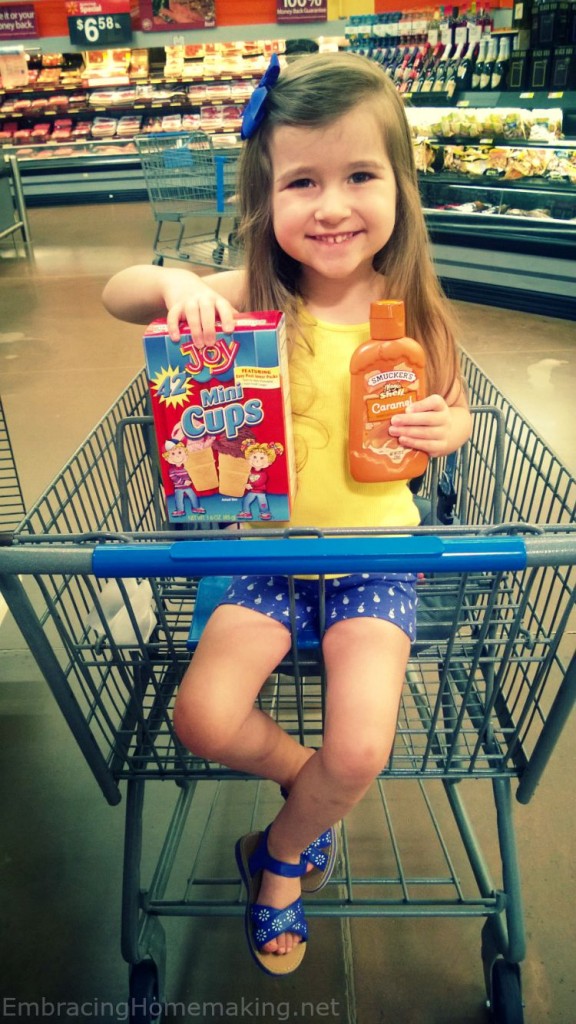 We bought an armful of Smucker's goodies – yum!  My daughter loved picking these out.  We bought Smucker's ice cream toppings, ice cream, mini ice cream cones (they are just darling, ya'll!), Smucker's squeezable grape jelly, Jiff, bubbles, and pool toys.  The other day we bought a little slide for them to play on.  I think we're ready to have fun and I'll be back in a few days to report on how the Day-Of-Fun went.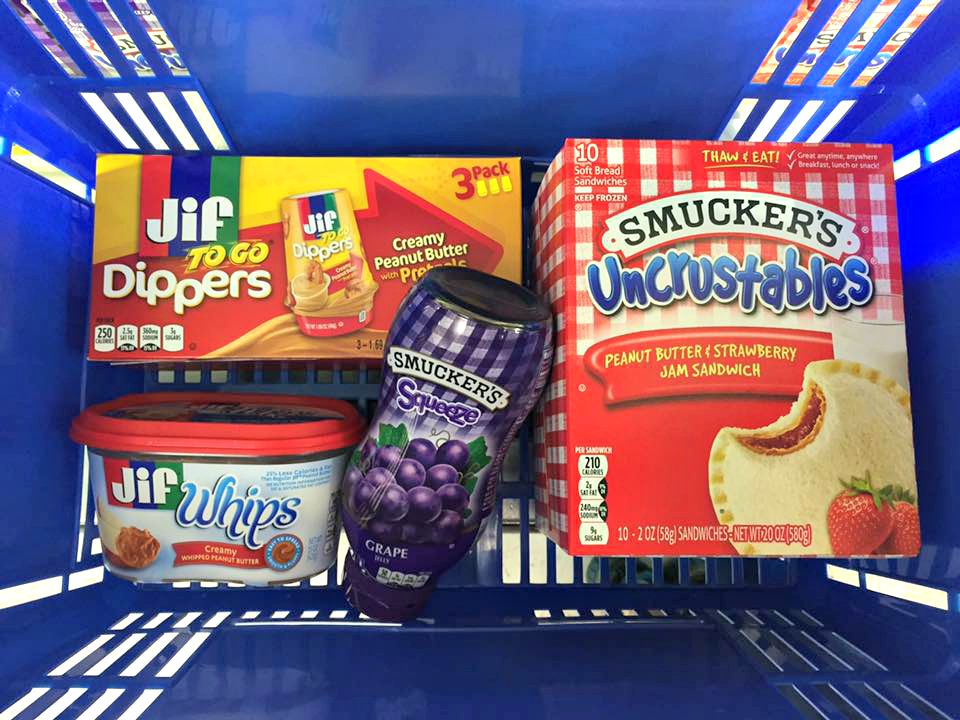 What fun outdoor activities does your family enjoy doing together? …and what's your favorite summer snack?