I participated in a Influencer Activation on behalf of Influence Central for First Response. I received product samples as well as a promotional item to thank me for my participation.
I can still remember it like it was yesterday!!!  "I know I am, I just know I am" replaced in my head as I raced through the aisles at Target.  I grabbed the pink box and headed to the baby section, grabbed a gender neutral onesie that said " I love Daddy," I picked up a pacifier and teether for good measure and rushed for the checkout.  I knew I was pregnant and I couldn't wait to get home and pee on that stick.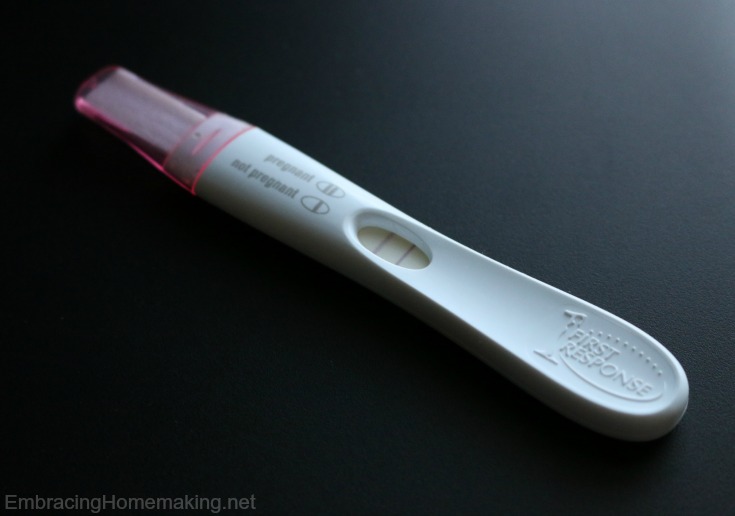 TWO PINK LINES!!!
I knew it!!  My nausea gave it away early but I still elated to see those pink lines to confirm that there was more than butterflies in my tummy.
Yes, that's a picture of my pregnancy test that I peed on those handful of years ago.  It seems silly to keep it but it represents such a special time in my life I hate to throw it away so I'll keep it in it's box tucked away in the back of my bathroom cabinet a while longer.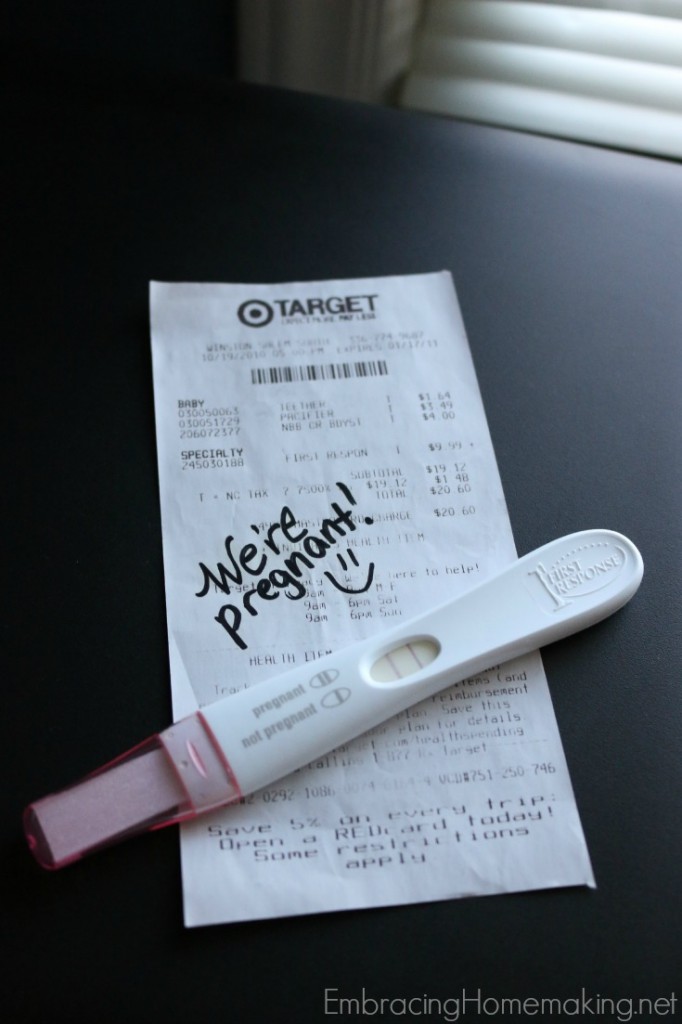 When my husband came home from work I had the receipt laying on the table with the pregnancy test beside it.  It was so much fun to see his face light up, I can picture it like it was yesterday.
First Response was my go to brand because it's a name I trust….and I don't have to pee in a cup (which is 100% harder than a stick) like some other brands have and use a suction thing transfer a few drops over.  First Response has even better features now than when I last used them!  They now have great Comfort Sure Design features implemented.  They have a curved shape to fit in your hand easier, the handle is longer, and the tip is 50% wider.  Win-win!
First Response Early Detection Pregnancy tests are easy to read and give results in 3 minutes (or less in my experiences) with over 99% accuracy from the day of the expected period.  It detects pregnancy as early as 6 days before the day of your missed period.  You can take it anytime of day, no need to use it first thing in the morning. It is FDA approved and it is designed to detect all relevant forms of urinary hCG (human chorionic gonadotropin) throughout pregnancy.
If you need to know and want quick, reliable results you can look for First Response Early Detection Pregnancy tests at all major drugstores, mass and grocery stores (they retail for $8.99 – $15.99).