This post brought to you by Stearns Puddle Jumpers®. The content and opinions expressed below are that of Embracing Homemaking.
I firmly believe that it's important to occasionally "waste time."  Kids young and old need to take time and just "be."  When I reflect on my summers as I child I remember swinging, swimming, exploring, studying the clouds, and joking with friends.  We never wore watches but when it started to get late we listened for the call for dinner.  Be it good or bad, times have changed.  Kids don't wear watches because they all carry cell phones.  As a parent, I want to be intentional about my parenting this summer.  I greatly desire to slow down and enjoy life.  I want my daughter to spend time reading, playing with friends, building things, going for walks, getting wet, and to learn new things about the outdoors that surround her.
During the childlike season of summer, I hope to embrace the simple moments.  I only wish my parents and grandparents lived closer so that they could spend a lazy summer afternoon with my kids, just as I spent time and learned invaluable lessons from the "downtime" with my grandparents and great aunts.
While I wish for nothing but smiles I giggles I have to plan ahead to keep my kids safe.  Among other preparations, I think having a good flotation device for each child is imperative if you plan on going near the water.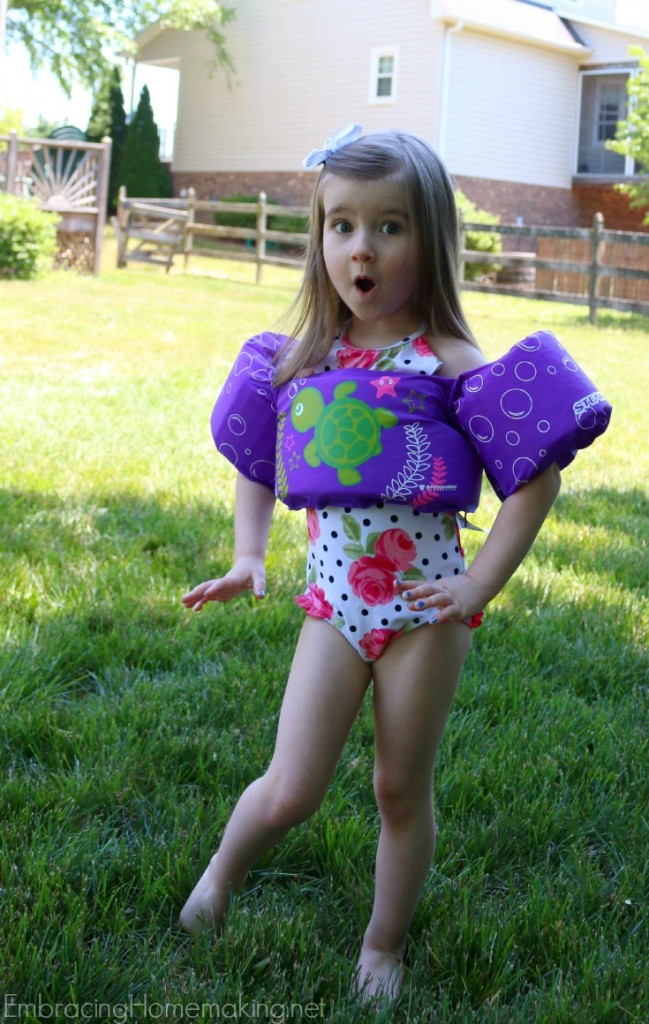 Do we plan on getting wet, this summer?  Ooooh yea!
My daughter above is sporting an adorable vintage Janie & Jack swimsuit (check out other cute little girl swimsuits!) and her brand new, Coast Guard approved, Puddle Jumper.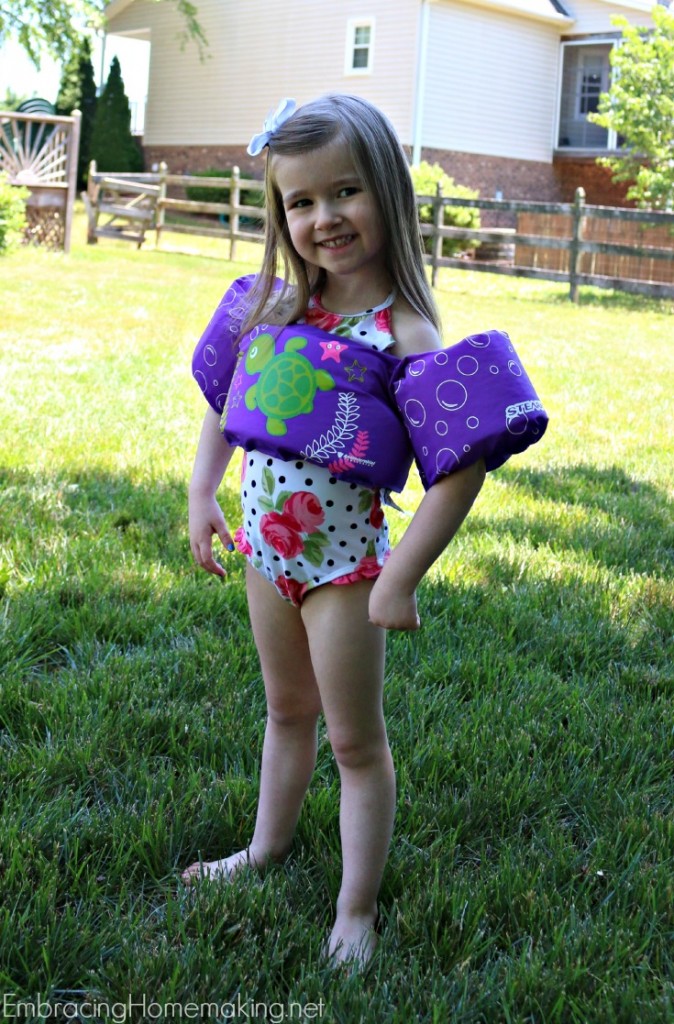 Unlike a standard bulky life vest that can inhibit their swimming, the Puddle Jumper allows for a wide range of movement.  Each arm has a buoyant band and across the chest is another flotation device.  All three sections are connected with a soft but sturdy material and then it buckles in the back.  This genius design allows youngin's to float with their head held up completely out of the water.  While it's secondary to the huge safety benefit, it's worth noting that it doesn't require time to blow it up!
The Stearns Puddle Jumper is the perfect accessory to ensure safe water play in either the backyard or public pool. Visit StearnsFlotation.com for more information.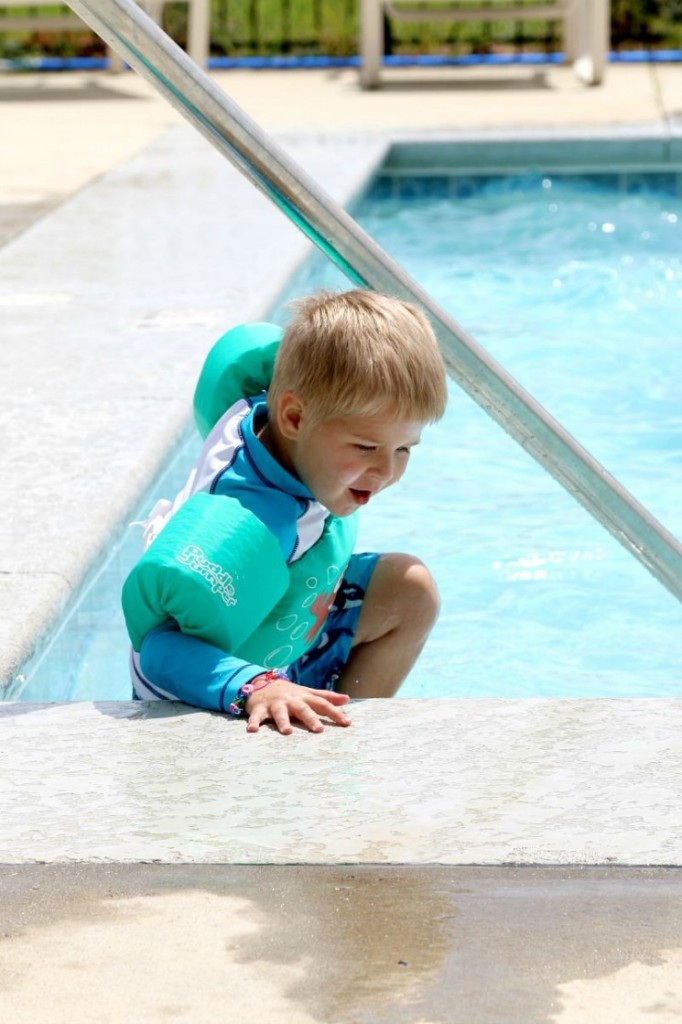 It's adorable and affordable.  I don't know a mom who doesn't love these!  Check out, my friend, Trisha's little guy sporting his cute Puddle Jumper!
Do you plan on slowing down this summer?  Besides playing with sidewalk chalk and looking for dinosaurs in the clouds, what simple moments do you look forward to creating?
Summers fly by when children are young – mark this one with the intention to grow closer to those you love.
Happy summer!