This post is brought to you by Boogie Wipes, Dreft and Downy. All opinions are my own.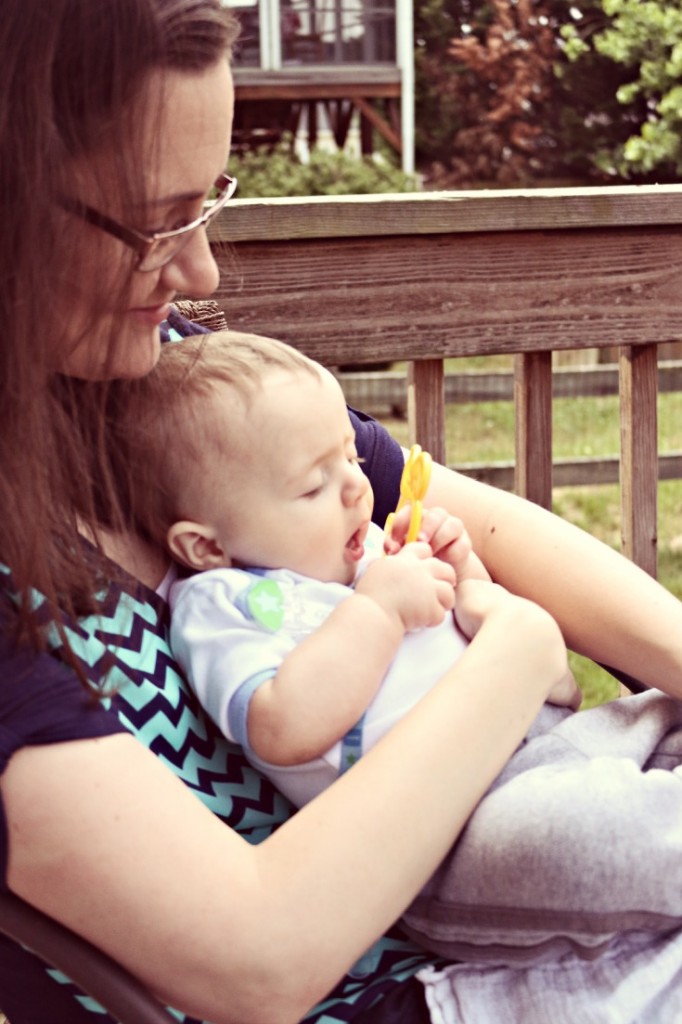 I love baby showers for two reasons – I love babies and I love giving gifts!  A third argument could be made because I like to eat but we won't talk about that.  Boogie Wipes gave me a great opportunity to party on their behalf. Together, Boogie Wipes and I (and a few other well known and loved brands) threw a baby shower for a friend of mine that's expecting!  We had so much fun!
It was a low-key party with minimal decorations and plenty of time playing and enjoying the sunshine.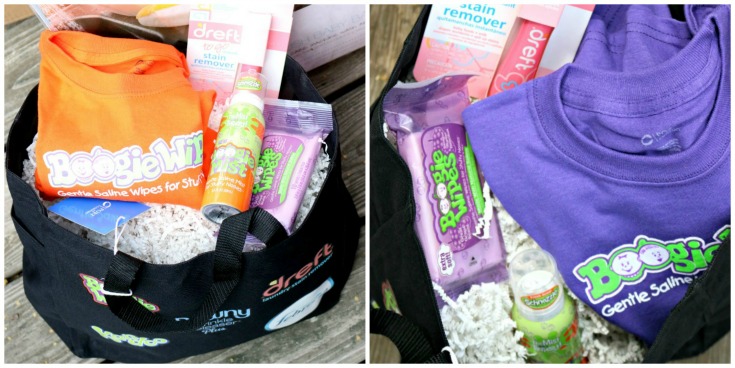 Our guests were spoiled with fabulous gift bags that included Boogie Wipes which I just adore for runny noses and I recommend to every mom (my daughter loves their grape scented ones!) (you can get a coupon here),  Boogie Mist which I've never used, but have heard great things about (it's a very gentle saline mist for stuffy little noses), a Dreft pen which now that I know exists is a staple in my diaper bag (my kids are messy ya'll!) (you can get a Dreft coupon here), Downy Wrinkle Releaser which is the only reason my kids don't go around in wrinkly clothes all the time (you can grab a coupon here), and last but not least, an adorable Boogie Wipes t-shirt for every kid!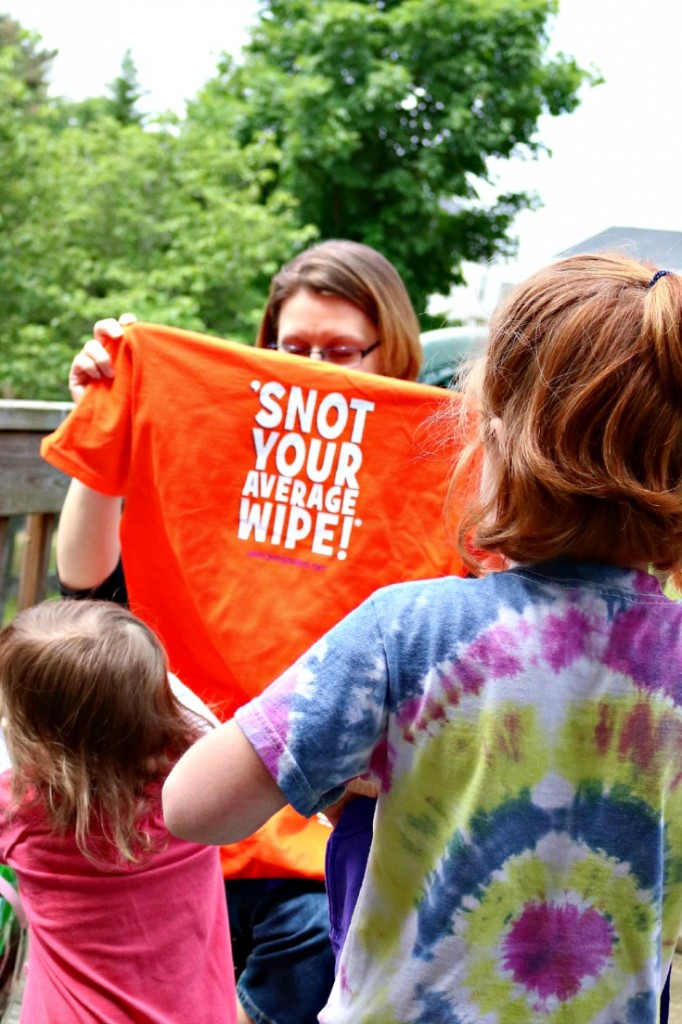 Check out the shirts.  Fun, right?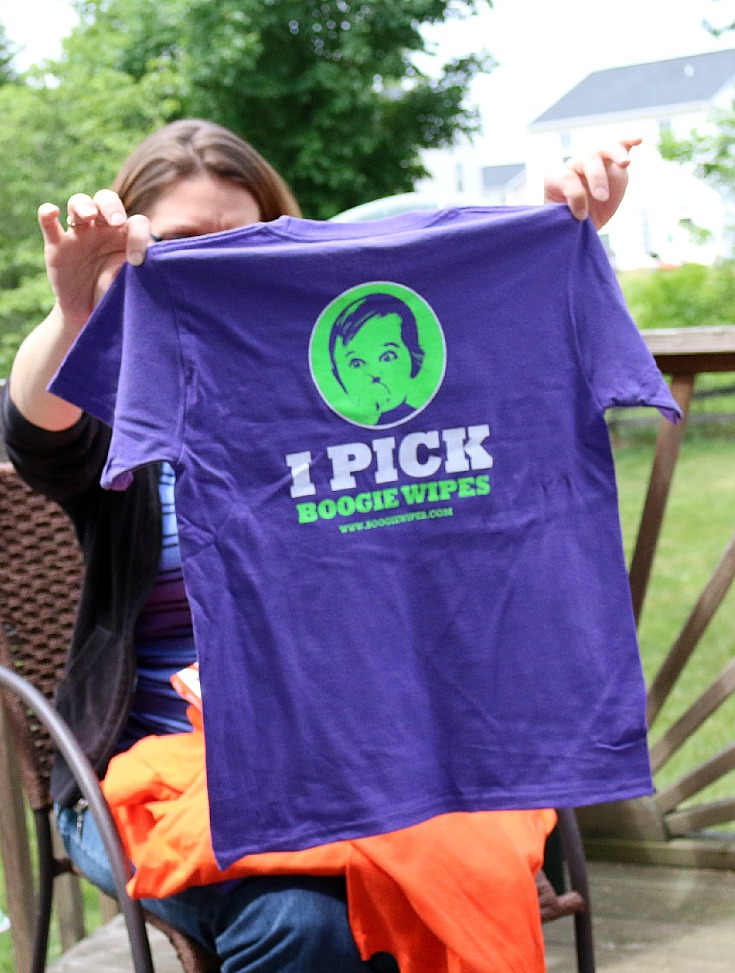 The kids thought they were hilarious and went inside to change into them.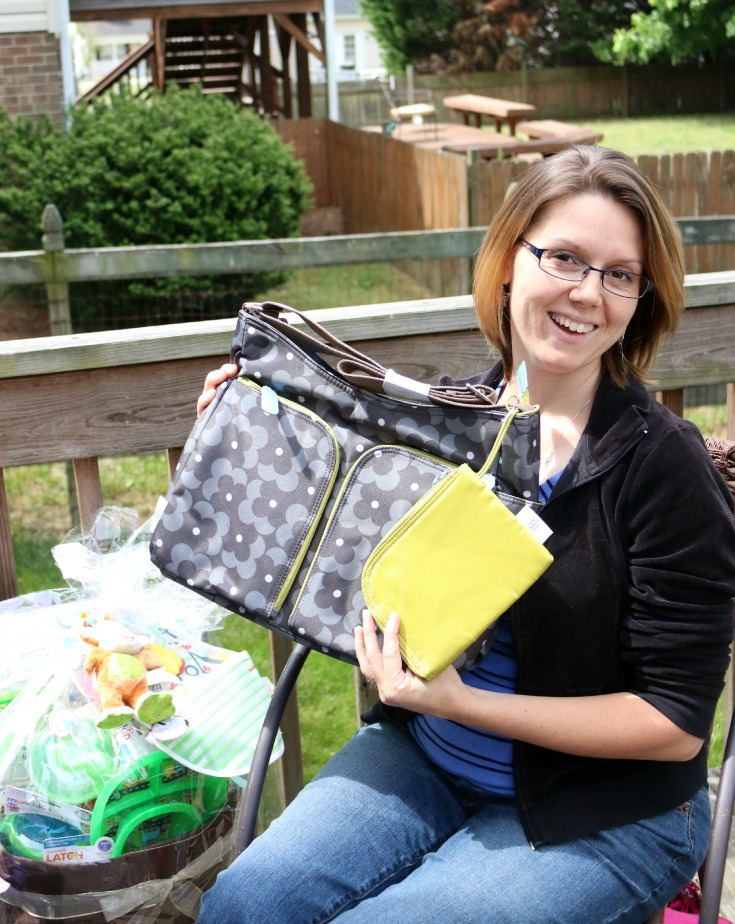 The mom-to-be was showered with gifts.  That Orla Kiely diaper bag is beautiful and will work well if she has a girl or a boy.  She will find out the gender later this week!!  Take a look at that Munchkin gift bag beside her.  That is the ULTIMATE baby shower gift bag.  It was massive and filled full with Munchkin's innovative and attractive products.
Munchkin seeks to rid the world of tired and mundane products. They develop clever solutions that make parenting safer, easier and more fun. Because as parents know, it's the little things that make the biggest difference. Click here to learn more.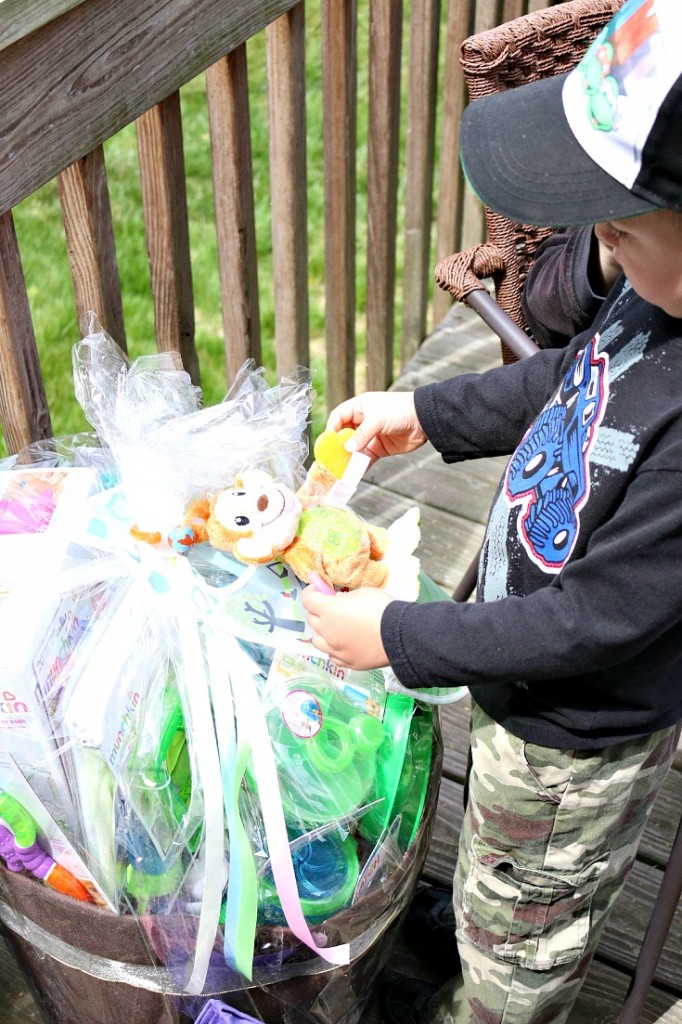 The big brother was excited to see what all toys were inside.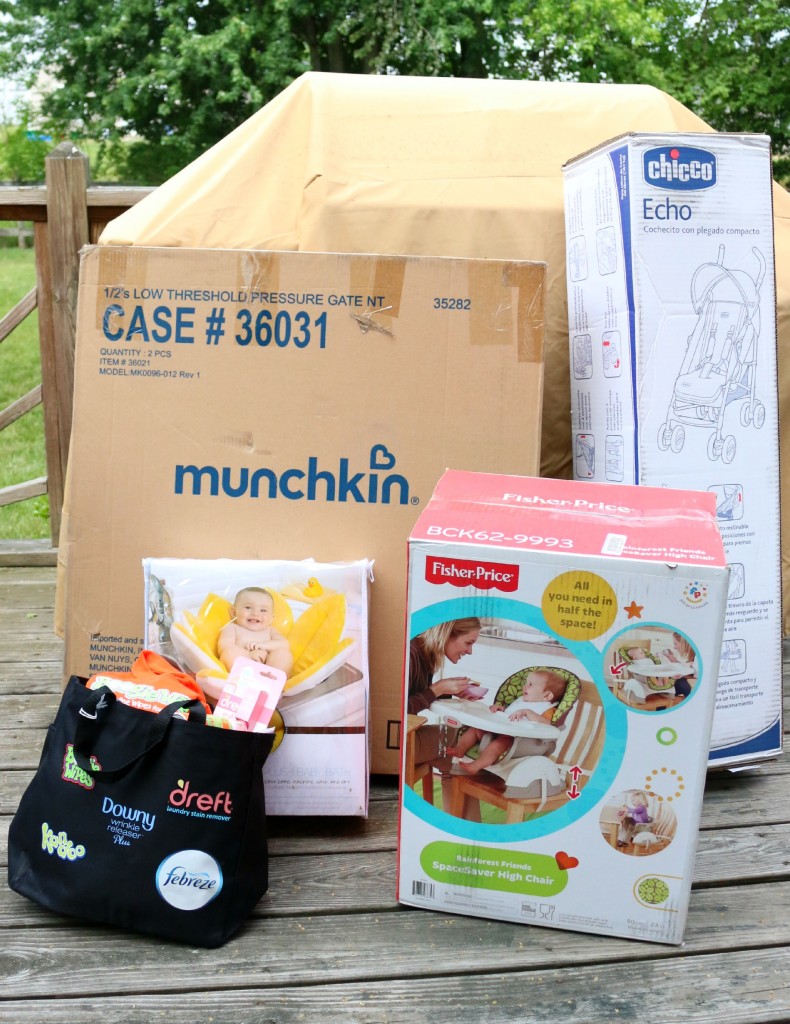 The expectant mom also received, a Munchkin Safe Step Gate with Trip Guard, Blooming Bath, Chicco Stroller, and a Space Saver High Chair.  All of these great brands can be found at Target!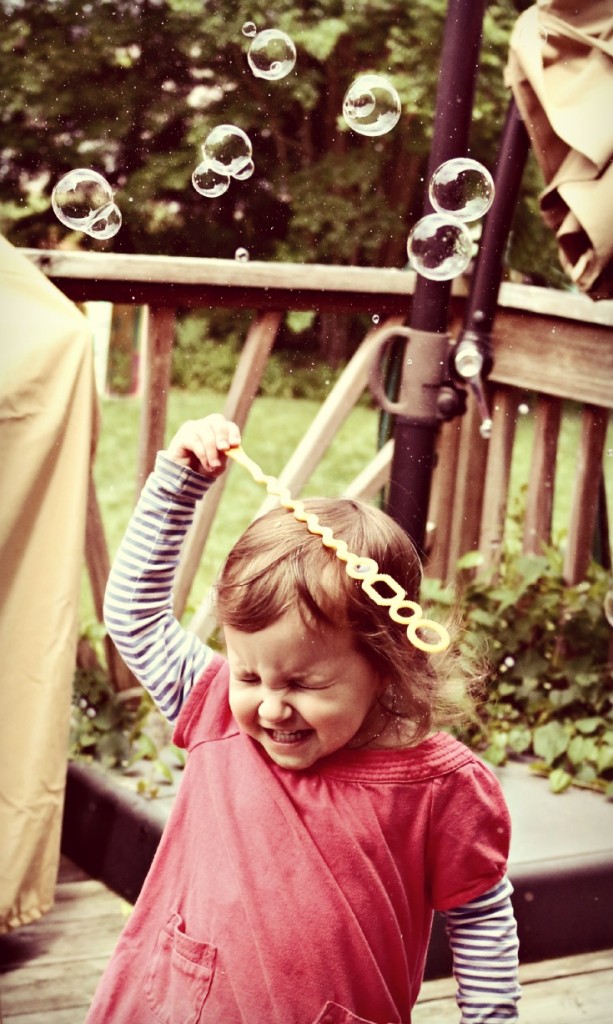 The kids had a great time running, playing ball, blowing bubbles, playing with the gift bag crinkle paper, and simply enjoying childhood.  It was a good day!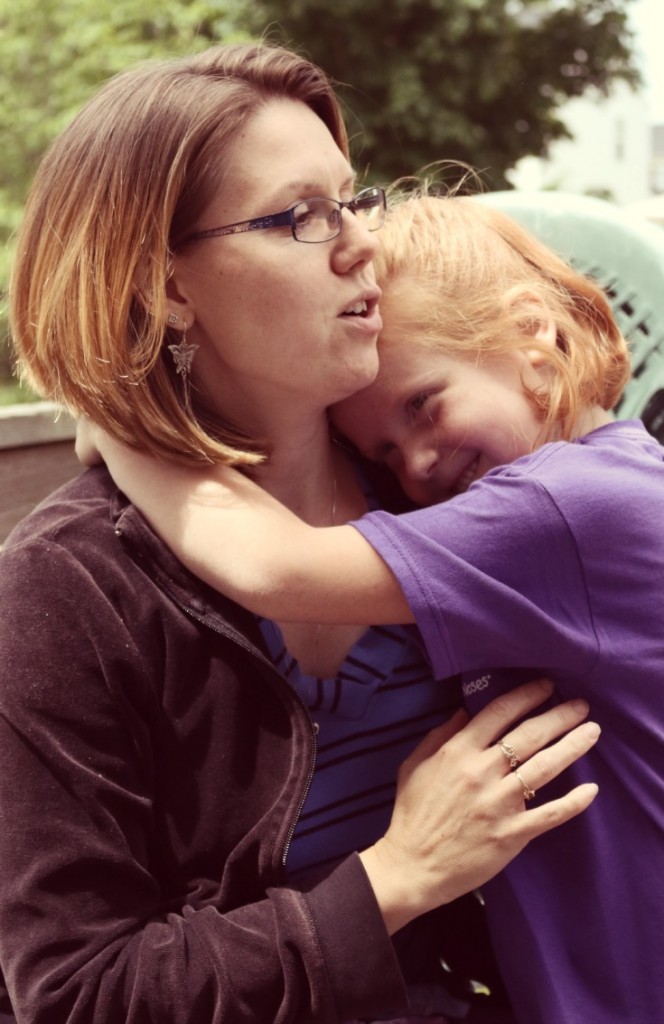 Oh! I almost forgot! I have a giveaway for YOU!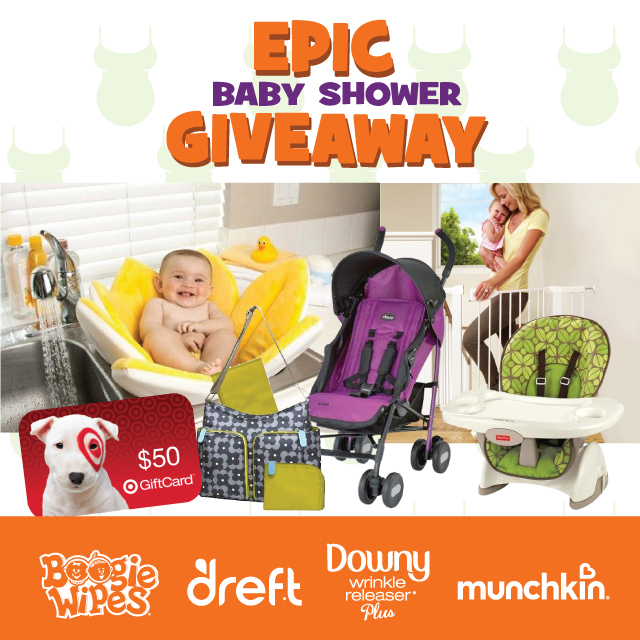 The giveaway runs from now until 11:59pm ET on Friday, May 22, 2015.
One winner will receive the following items:
One (1) Munchkin Safe Step Gate with Trip Guard
One (1) Bloom Bathtub
One (1) $50 Target Gift Card
One (1) Chicco Stroller
One (1) Space Saver High Chair
One (1) Orla Kiely Diaper Bag
PLUS products from Boogie Wipes, Dreft Home and Downy Wrinkle Releaser Plus!
Prize is valued at over $300. Good luck!