Halloween has already passed but I must show you our Halloween costumes from this year.  Because our kids are still too small to have a preference we decided to choose for them.  We chose to go with one of our favorite TV shows of all time (my absolute favorite!) – the A-Team!  We recently finished watching the entire season on Netflix and I was ready to start over but my husband thought we should watch something else in between.  Now we've moved on to MacGyver.  He's still great, don't get me wrong, but he's no B.A. or Hannibal or Face or Murdock.  Not even close.
Now for our costume reveal.  Drum roll please…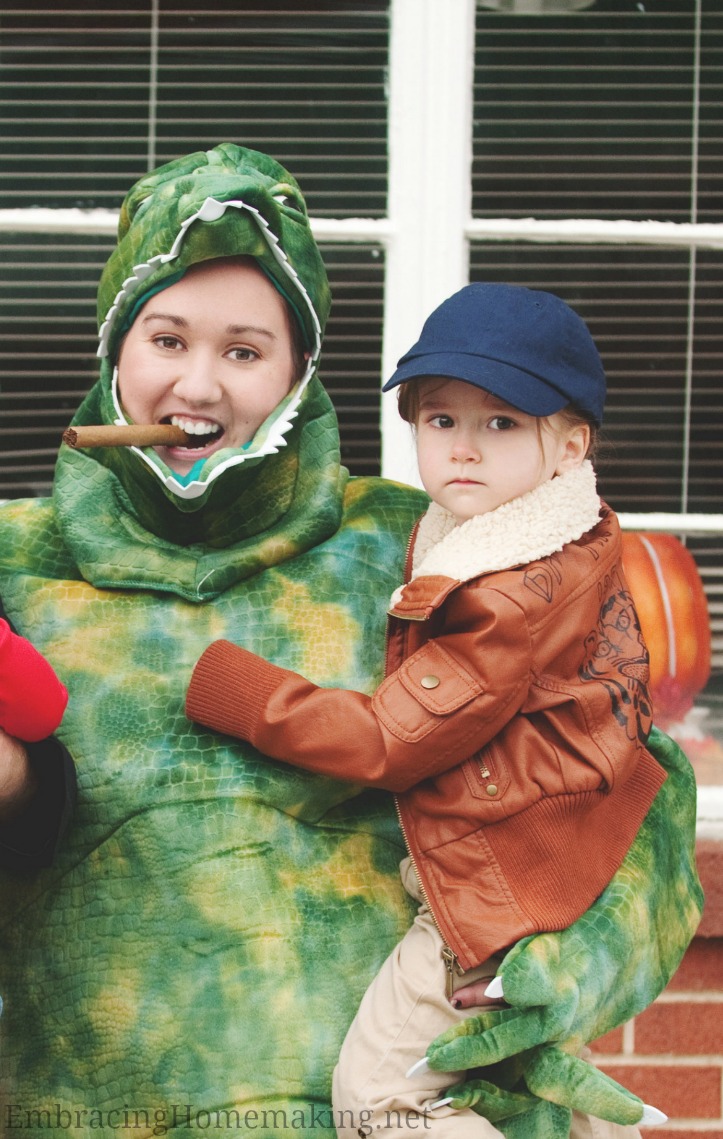 This is me in a giant sea monster costume.  I was Hannibal in his sea monster costume which he regularly dressed in on the show for his side job.  My daughter (Murdock) threw us a curve ball on Halloween night.  She was scared of my costume and cried and cried.  We had been talking up the A-Team to her and introducing her to the characters.  Looking back now, it would have been wise of us to tell her that I would be in a sea monster costume and not a grey haired man.  Oh, but we made memories!  After two minutes in that suit for pictures I was out of it for the night.  If anyone wants to buy a practically new sea monster costume, let me know!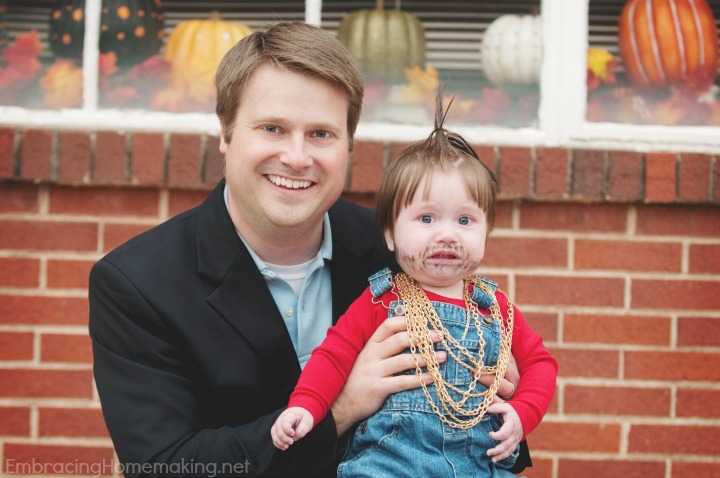 My husband was Templeton Peck (aka Face) and my little boy was, you guessed it, B.A Baracus.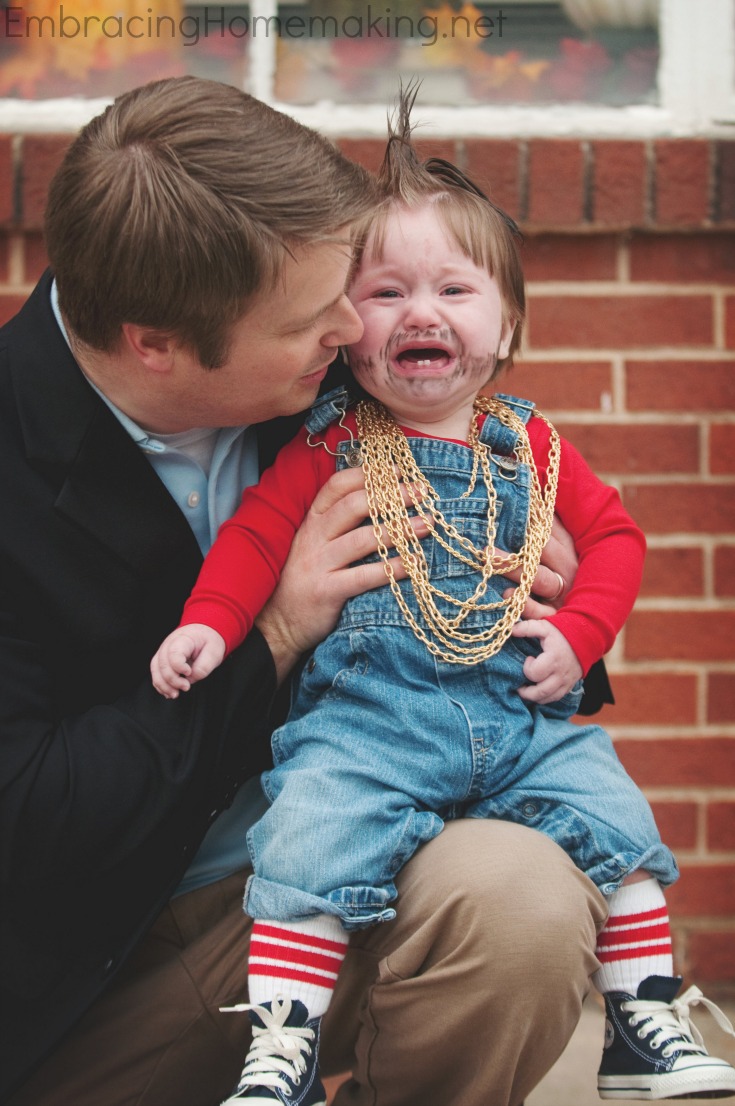 B.A. stands for Bad Attitude so we thought his crying fit our theme for the night.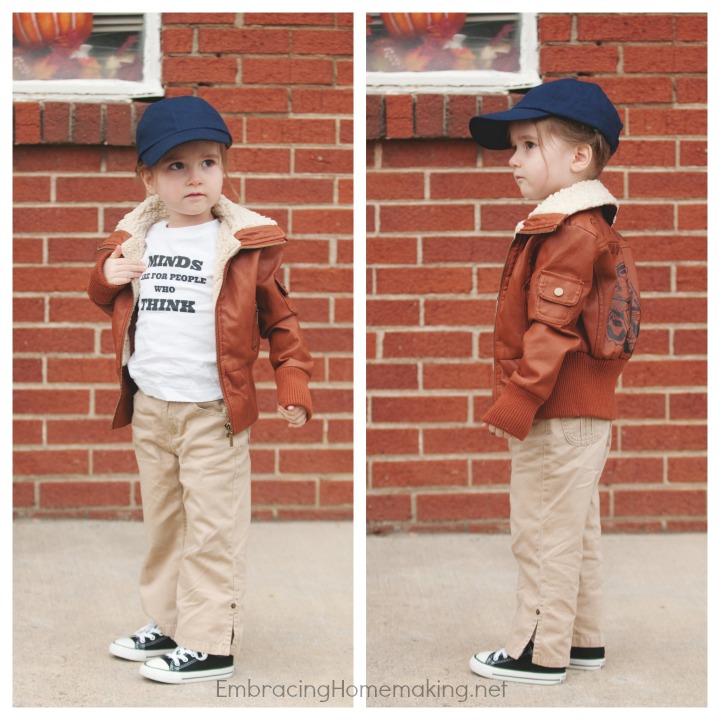 Check out her costume details!  We made her a custom shirt that says, "Minds are for people who think" just like the one Murdock wore on the show.  I drew a tiger and the words DA NANG 1970 to replicate Murdock's signature bomber jacket.  I think she was an adorable Murdock!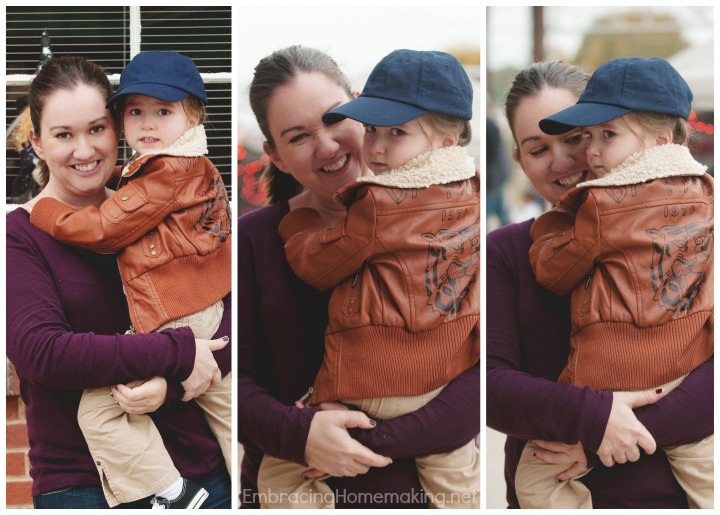 All in all it was a fabulous night, we had fun, made memories, and she walked away with a small bucket full of candy, or as she calls it trick-or-treats. 🙂
The pictures in this post were taken by the talented Alyson Lawton.  If you're in the same area of NC that I am you'll want to check out her site AlysonLawton.com.  She does tremendous work at a very reasonable price!