I participated in an Influencer Program on behalf of Mom Central for Huggies. I received a product sample to facilitate my review and a promotional item to thank me for participating. #MovingMoments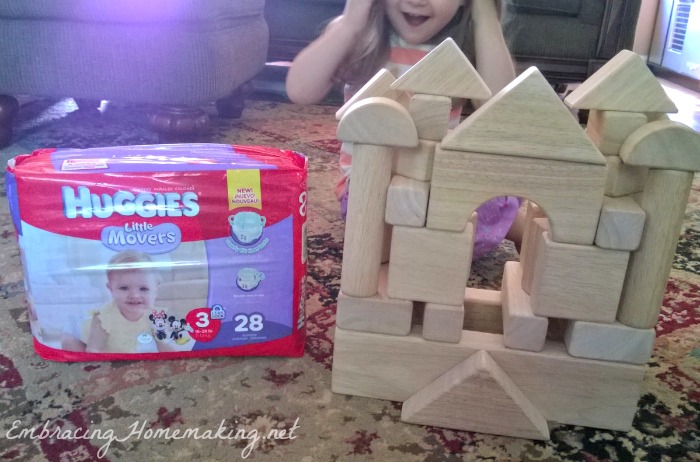 My little princess recently she just wiggled out of diapers and is embracing big girl panties.  Before we made the big switch she wore Huggies Little Movers.  She was/is a big mover.  She likes to hop, do forward rolls, and dance.  Oh, how she likes to dance!  Huggies Little Movers were great to keep her dry even during her long and active play dates.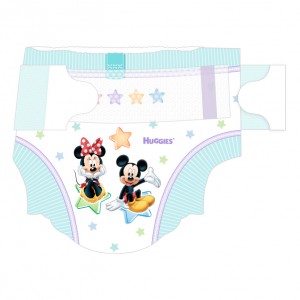 I think it's great when a company that already makes an excellent product continues to improve and make their product even better.  Huggies is one of those companies.  Their new Little Mover diapers have double grip strips to extra hold and protection.
While my oldest little mover is out of diapers, my littlest one is just starting to scoot and wiggle.  Can you believe he's already pushing the limits to his size 2 diapers?!!  It won't be any time until he's out of his diapers and into his sister's old diapers.  We picked these new Little Movers diapers at Target and I'm crazy about them.  My little wiggler is squirmy as all get out and these diapers hold it all in.  He may only be able to move a few feet right now but he's constantly rolling on his side and turning himself in a circle.  He's SO very close to rolling over!  If he could just figure out what to do with his one  arm he would be a roller.
Huggies Little Movers also have an adorable set of Mickey and Minnie prints!  My daughter loved them and I'm sure my son will too when he's old enough to notice such things.  They're just adorable!
If you have an active baby or toddler you should definitely swing by Target and give Huggies Little Movers a try.  I think you'll love their super stretchy waistband and double grip strips.