This post is sponsored by Mirum. All opinions are my own.
When you find out you're going to be a mom your world is rocked!  Not just in the "Outta my way, I'm going to puke" sense or the way you get lightheaded with all of the nursery decor themes in the big box stores.  I'm talking about the 101 decisions you have to make about how you will parent before your child is even born.  Not only do you have to have all of these decisions made but you also have to have five bullet points for each one, at least one unbiased clinical trial to support your choice, and a handful of witty comebacks for those who dare challenge your decision.  Ahh, motherhood.  It's the most wonderful thing in the world and definitely the hardest for a myriad of reasons.
Let's lay aside cloth diapers vs. plastic, home birth vs. hospital, epidural vs. natural, sleep training vs. attachment parenting, spanking vs. gentle parenting, to vaccinate or not, to cosleep or not, homemade baby food vs. store bought, baby-wearing vs. a stroller, aaaaand today we'll talk about on demand feeding verses scheduled feeding.
Most everyone recommends on demand feeding for newborns and that's what I did as well.  I had the goal of slowly working that into a schedule and that's just what I did.  Not a strict schedule, but a routine.  As someone who exclusively bottle fed, having a loose schedule helped me tremendously.  I wouldn't call it strict schedule feeding though, I definitely paid attention to my baby's cues for the most part and not the clock.  Maybe I should call it semi-schedule feeding.
From the first day my oldest came home from the hospital I used a baby schedule, a blank one!  It was where I wrote what my daughter ate, how much, when, how many wet diapers she had, if she had any tummy drops…everything was written there.  I had a whole binder of them that set next to my daughter's changing table so my husband and I could document how she was doing.  We could see that she was consuming enough and having enough wet diapers at a glance.  The pediatrician loved us when we brought in the notebook.  I started the notebook because I knew I wouldn't be able to remember anything and my daughter's health was too important to risk messing up.  I have narcolepsy and add in new-mama sleep deprivation and well, I just needed the schedule to keep me sane.  I used the free printable one from Get Buttoned Up.  I always swore I would make my own one day for my blog and changed what I didn't love about this one but that never happened.  I still highly recommend theirs and I used it for my son as well.
After I had a few weeks worth of records, a list of how much my daughter should be drinking at each feeding and for the day's total, my husband and I worked out a rough schedule.  If my daughter was hungry before the next "scheduled" meal we fed her and adjusted the schedule accordingly.  She never went hungry, in fact, I think having a schedule kept her from being hungry and having to cry for food.
Here's why semi-scheduling worked for us:
– We worked to be able to recognize my daughter's hunger cues.  She had different cries for different things.  Hunger, tiredness, and gas were all different and recognizable…after a while.
– Once we started a repetitive routine of feeding, play time, and then sleep, I was able to better know what my baby needed.  If I knew she just ate at 10:00 and it was 10:30 I know that she has a full tummy so I would check her diaper.  If she was closer to her sleep time and was cranky maybe she wanted an extra cuddle or was ready for her nap.
– I didn't find a cute printable schedule on Pinterest but worked with my daughter to find a schedule that suited her.  Just when we got into a rhythm she changed it on me and had a growth spurt.  It's important to always be flexible!
– Because I bottle fed a trip to the mall was a BIG deal! A trip anywhere was really.  I would envy the moms breastfeeding in public and all they had to bring along with them was a cover, if that.  I had to bring pre-measured and dry formula, room temperature water, very hot water to heat the room temperature water, hand sanitizer so I could prepare the bottle, the bottle, and the mixing lid.  That was just for one feeding out.  If I had to guess when she was hungry (if we didn't stick to a loose schedule) and try and try again, it wouldn't be pretty.  She was picky about the temperature and if I guessed wrong and she wasn't hungry the formula might go bad or the bottle would be too cold before she cried again.  Knowing around the time that she would be hungry saved me so much headache…formula feeding out and about is hard enough, knowing she was ready for the bottle was nice.
While semi-scheduling might not work for your family I wanted to share what worked for mine in case it helped someone else.  Please if you have any questions, feel free to ask.
Whatever you do, don't get so set on a schedule that you don't learn your baby's cries.  All babies are a little different when it comes to feeding frequency and how much.  You don't want to lean on a schedule so much that you neglect your maternal instincts.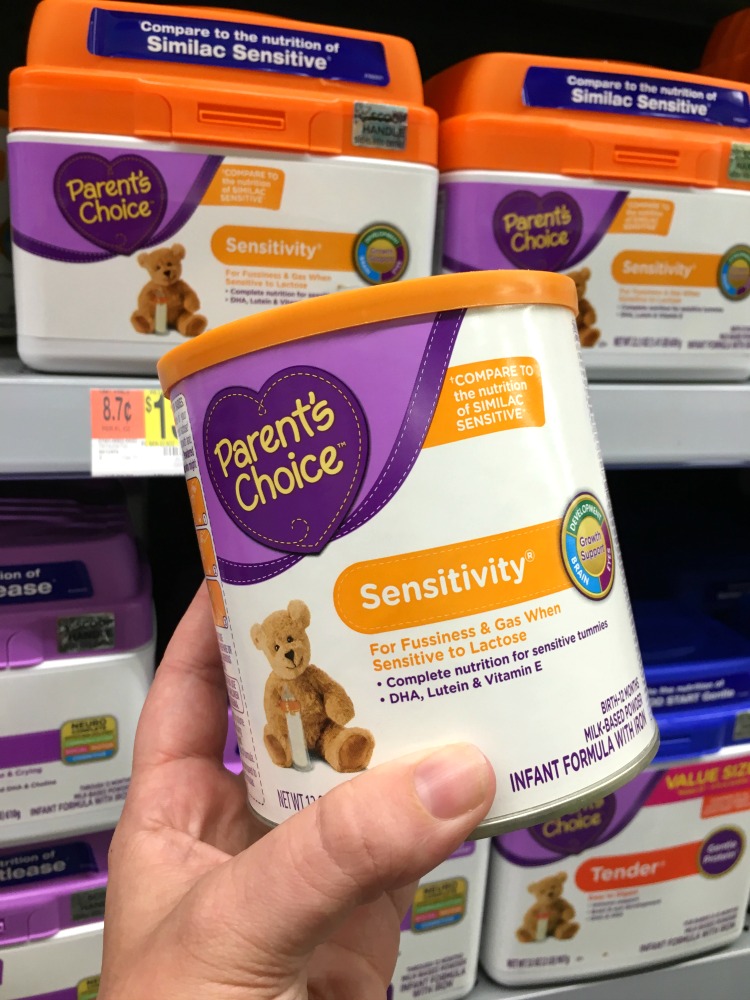 If you're wanting to try formula, check out Parent's Choice® formula that's available exclusively at Walmart.  Their Sensitivity formula is at least $600 a year cheaper than an alternative formula.  It's nutritionally comparable to more expensive national brand infant formulas and meets the highest-quality FDA nutritional ︎standards, just like Enfamil, Similac and Gerber.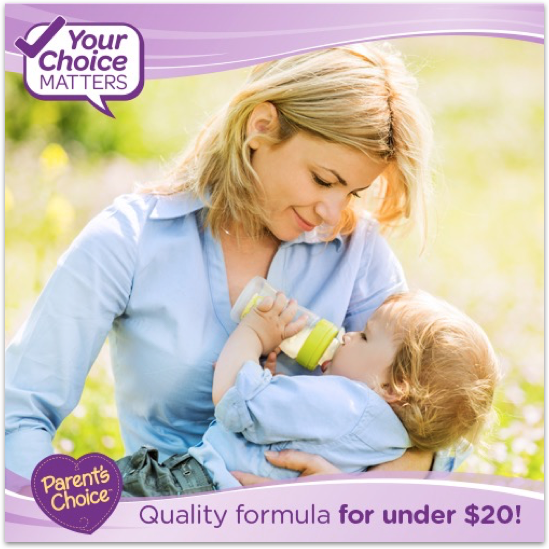 Whichever parenting methods and feeding methods you choose I hope you'll feel confident that you're making the best choice for your family.  No one knows your family like you do, so rest in that.
The Parent's Choice Formula Feeding Time Summer 2017 Sweepstakes