This post contains affiliate links.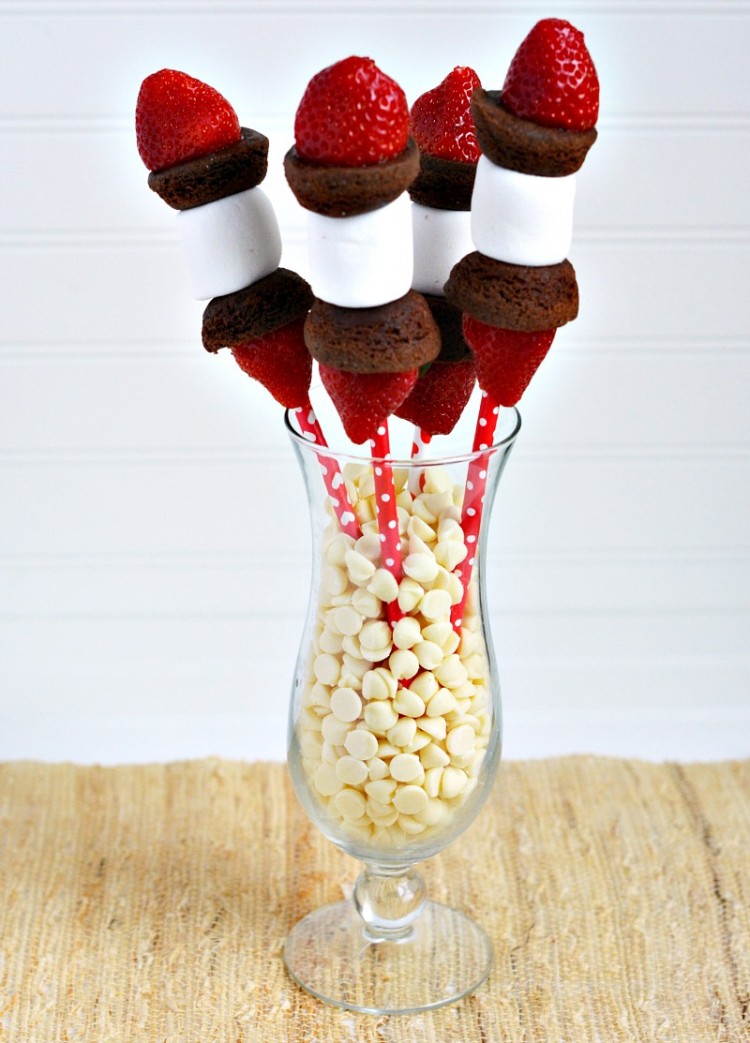 Are you like me and utterly shocked that Valentine's Day is just around the corner?  I am having a hard time believing it but the calendar says it's so.  If you want a quick but cute Valentine's Day treat for you and your special someone…or a fun treat for kiddos, look no further.  These Valentine Fruit Kabobs can be whipped up in no time and look just darling!  Not to mention, they taste great too!  Without further ado, here are the details.
Ingredients:
Directions:
1. Cut and remove the greens from the strawberries.
2. Slice the pieces on the sticks in this order, strawberry, brownie, marshmallow, brownie, strawberry.
3. Chill until ready to serve.
4. Optional, drizzle with caramel, chocolate or other sauce.