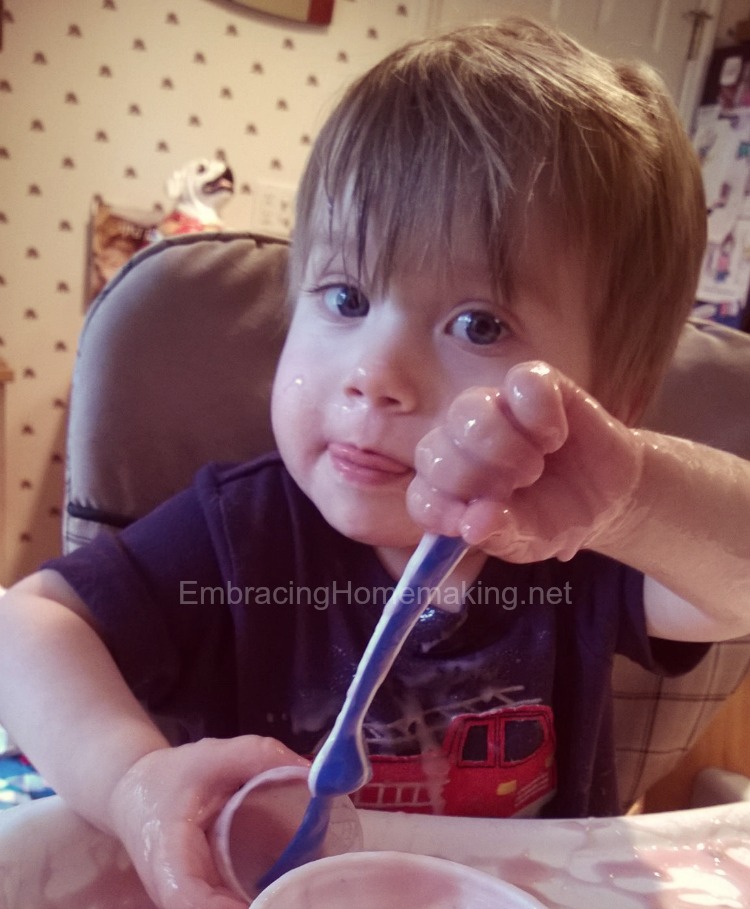 I encourage my son to play with his food.  Yes, you read that right.  As much as it goes against every fiber of my body I force myself to help my son play with his food.  He has sensory issues…food issues…and food allergies.  All of that combined equals a toddler who still takes a bottle more than he eats food.  He sees a therapist weekly and starting next month he'll see two separate therapists weekly to help him eat food.
Sigh.  All the planning and preparation is tiring.  Mentally exhausting.  I want him to succeed like all moms want their kids to succeed so I press on.  I'll let him practice with different sized cups, spoons, cold foods, warm foods, crunchy foods, and squishy foods.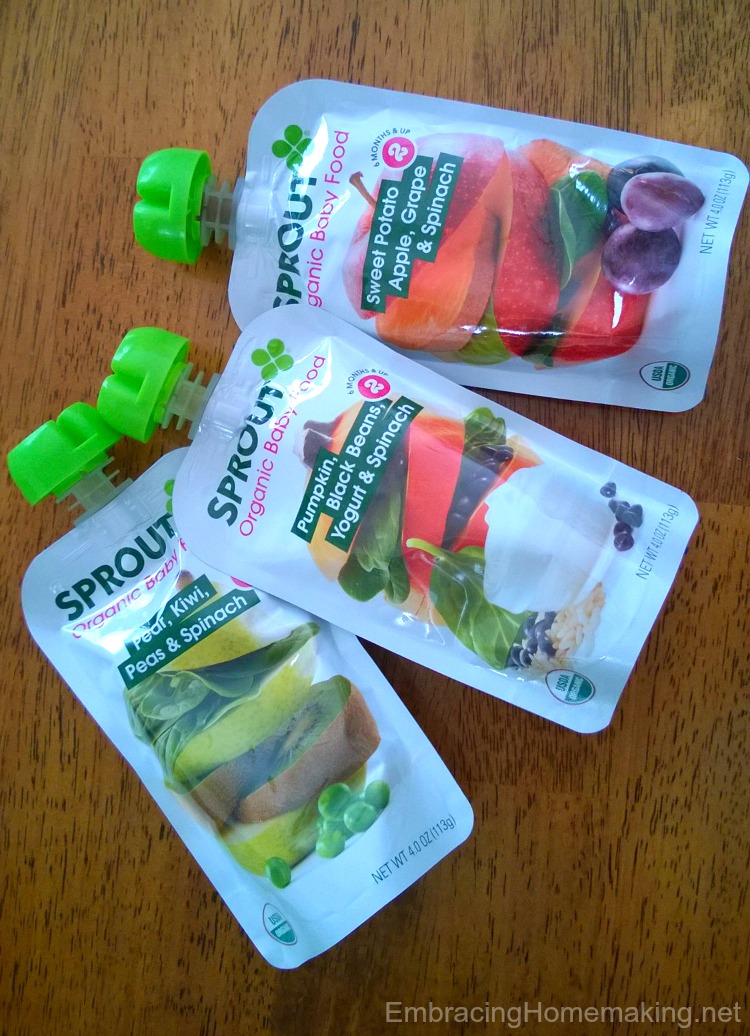 My son will eat one brand of puffs, one variety of veggie straws, bits of (soy-free and milk-free) bread, crackers, coconut milk yogurt, pizza crust, and pouches of baby food.  That's allllllll he will eat.  He won't drink water or juice.  Besides his bottle, the pouches of food are his only source of liquids.  They're also the only veggies and fruit he'll consume so I buy them in bulk.  The Sprout brand is my brand of choice because I trust that they use are real, honest ingredients.  My sweet son won't eat much but that means that what he does eat is even more important.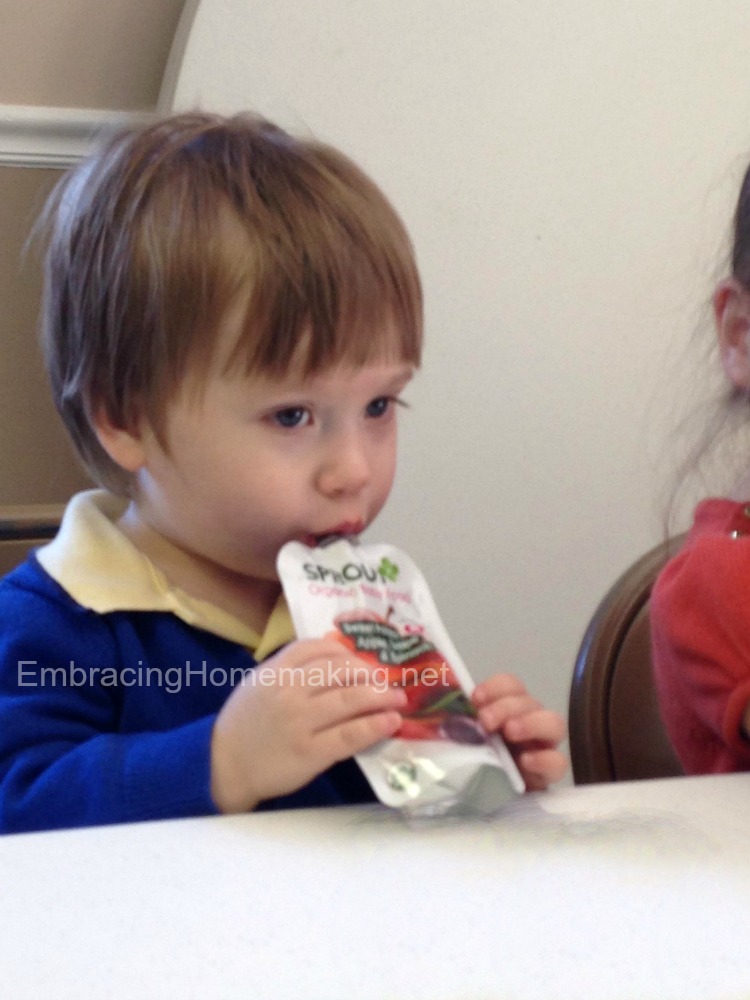 I love that he'll drink the pouches on his own.  It makes eating on the go so nice.  Plus, the Sprout brand flavors are so good that if my son doesn't like one, my preschool daughter will.  No waste, I love it!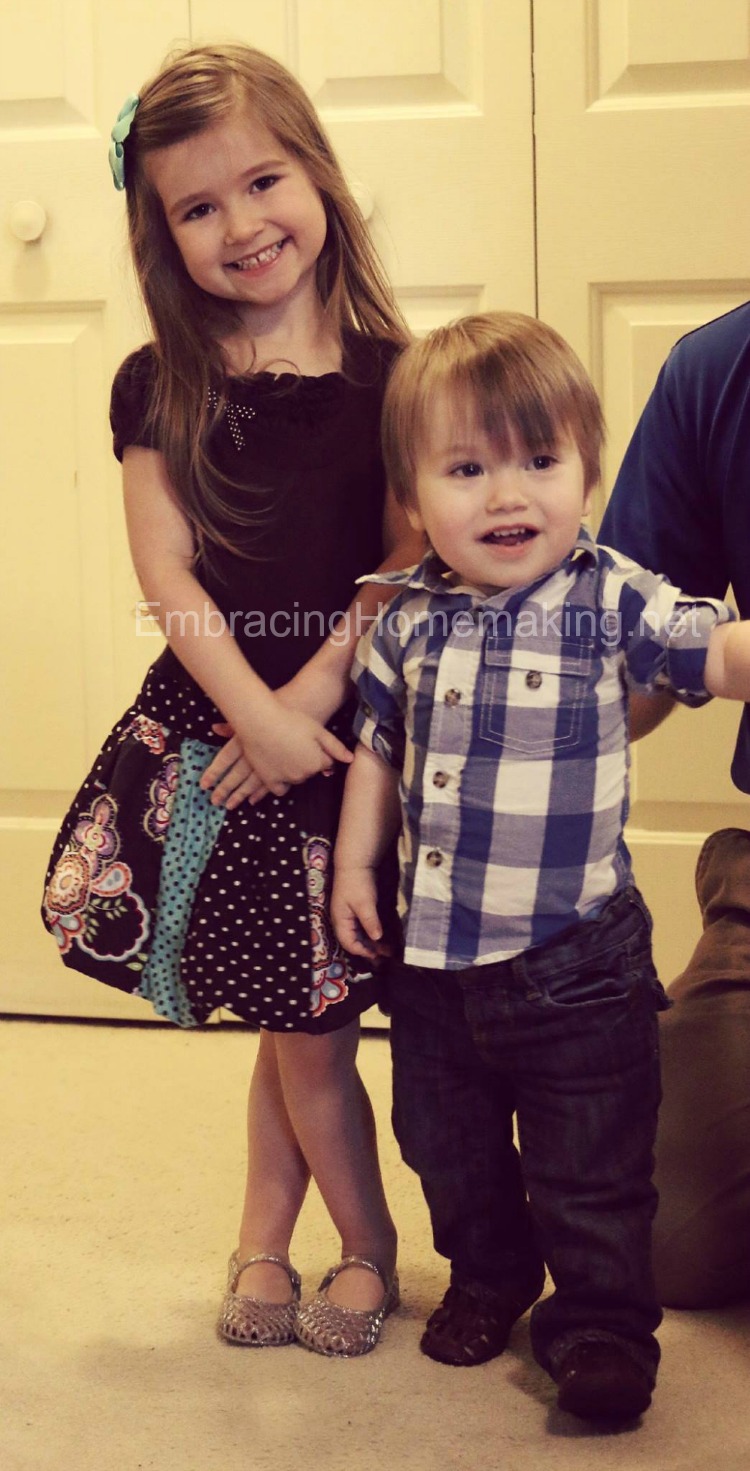 My kids are growing up so fast and I want to give them the best nutrition I can.  If you have little kiddos, what's their favorite flavors?  My son loves Sprout's Pear, Kiwi, Peas, and Spinach.
This is a sponsored conversation written by me on behalf of Sprout® Organic Baby Foods. The opinions and text are all mine.