This post contains affiliate links.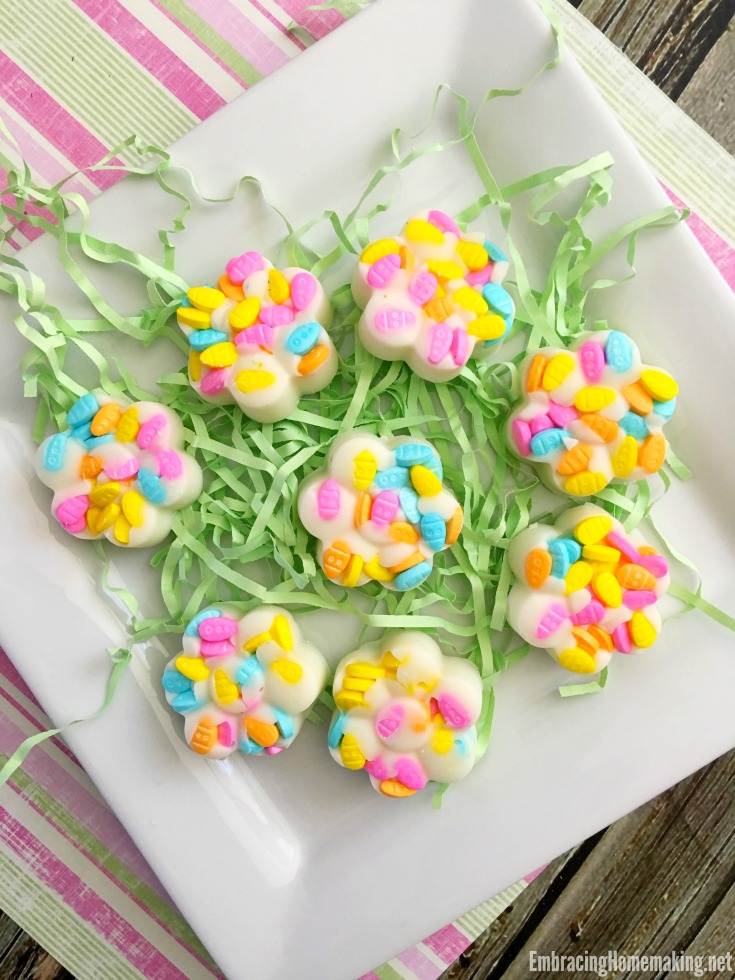 For my wedding reception my sister-in-laws made white chocolate flower lollipops for the guests.  They were gorgeous!  Ever since then I've tried and tried to make white chocolate treats.  I've had many fails but I think I've got it figured out!
Here are my tried and true tips.  I hope they help you!
 –  Don't overheat your chocolate.  This was my number one mistake!  If it burns you'll have yucky lumps in your chocolate.  Take your time and stir every 30 seconds, eeeeeevery 30 seconds.  It's painstaking at first but you have to do it.
–  Don't over-fill your molds or else you'll have ugly blobs that you'll have to chip off.  Fill it just under full.
–  Let the chocolate harden completely for easy removal.
–  If you're making special chocolates for a party you can save time the week of by making them months in advance.  Simply store them on wax paper (and wax paper between layers) in a sealed container at room temperature.
–  I personally prefer the silicon molds over the hard plastic ones so I can stretch them and pop them out easily.
Now onto the Chocolate Flowers for Easter!
Ingredients:
–  White Wilton chocolate melts
–  Easter egg sprinkles
–  Vanilla extract
You will also need:
–  Silicone flower mold
–  Freezer
–  Microwave
–  Small bowl
–  Tablespoon
Directions: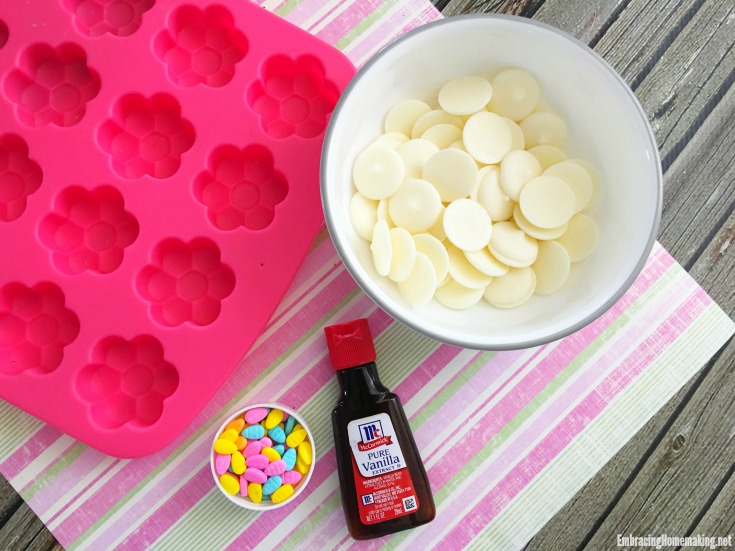 1. In a small bowl, microwave your white chocolate melts on 50% power for 4-5 minutes, stirring every 30 seconds until melted
2. Add in a teaspoon of vanilla extract and mix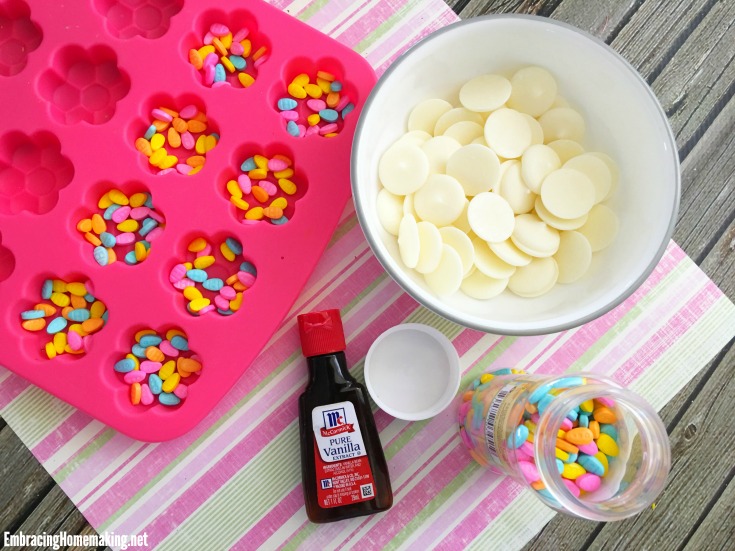 3. Place a 1/2 tablespoon of sprinkles in the bottom of each flower mold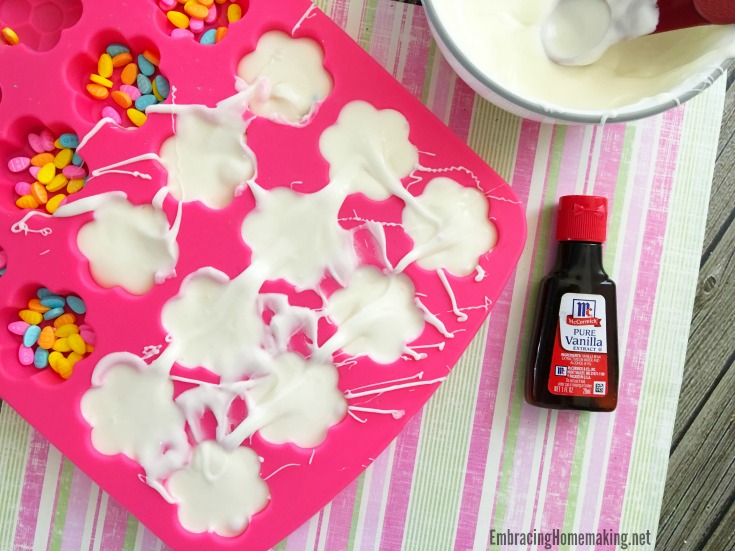 4. Spoon your melted chocolate into your flower molds over your your sprinkles
5. Place in the fridge for 15 minutes or until hardened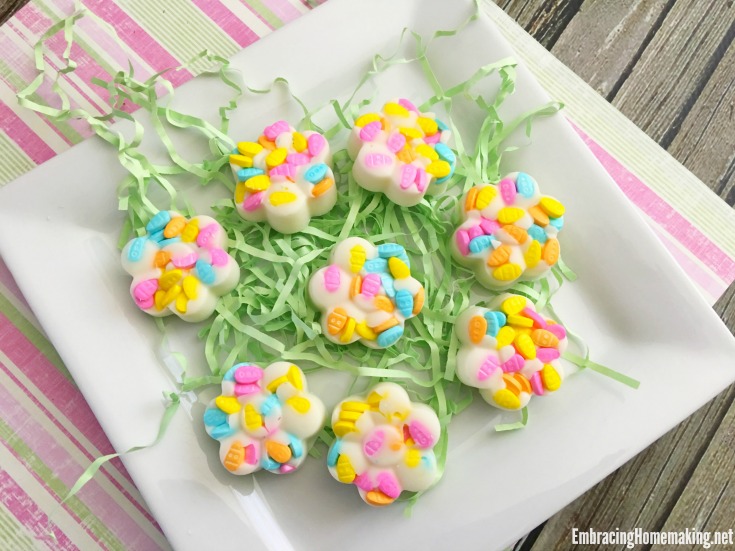 6. To pop them out, stretch the sides of the flowers and press up on the bottom of each flower.  Voila, beautiful chocolate flowers!!