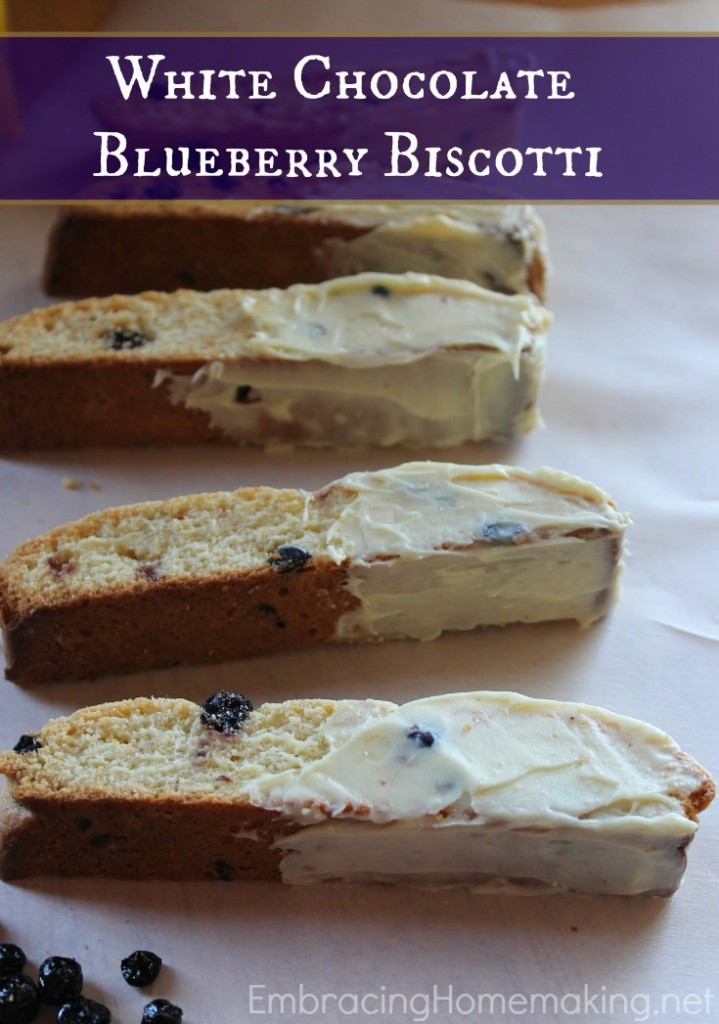 White Chocolate Blueberry Biscotti
Today, I want to share one of my favorite recipes!  White Chocolate Blueberry Biscotti.  These biscotti (aka biscuits, cookies etc.) make the perfect partner to a hot and delicious cup of coffee.  It's like they were made for each other!  These are baked twice to create a hard and crunchy texture that holds up to dipping.  They're great for breakfast, snack, or for dessert.
Ingredients:
– 1 cup granulated sugar
– 2 ½ all-purpose flour
– 1 tsp. baking soda
– 1 ½ sticks of butter, softened
– 2 eggs, large
– 1 ½ tsp. vanilla
– pinch of salt
– 1 cup dried blueberries
– ½ cup white chocolate chips
– 1 tsp. vegetable or canola oil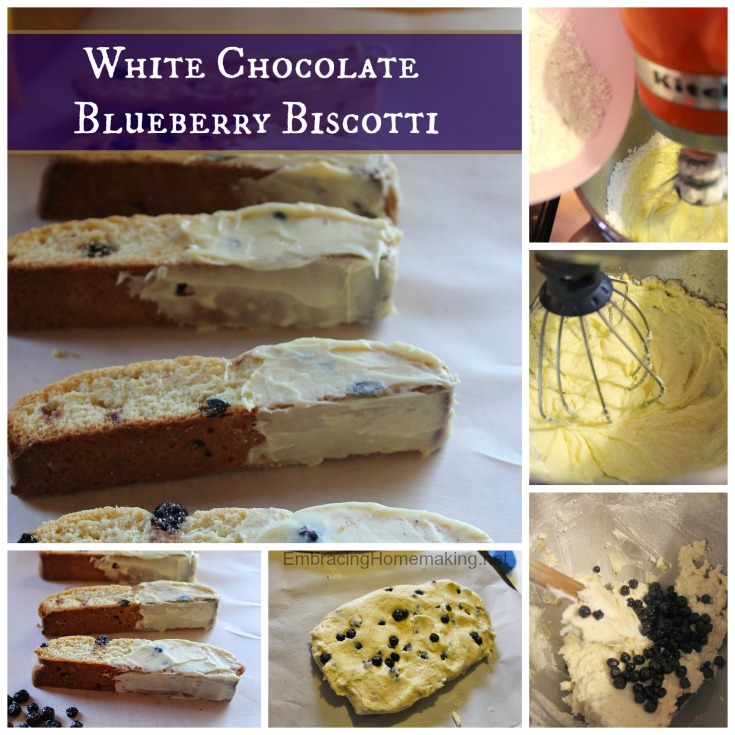 Directions:
– Preheat oven to 325°
– Cover baking sheet with parchment paper.
– Cream butter and sugar together until smooth and fluffy.
– Mix in eggs one at a time, then add vanilla.
– In separate bowl combine flour, baking soda, sugar, and salt.
– Add flour mixture to wet ingredients a little at a time and mix until well combined.
– Fold in blueberries.
– Place dough in center of baking sheet and form a loaf of about 12" x 4 "
– Bake 30-35 minutes or until top is golden brown.
– Remove from oven a cool for 10 minutes, cut into ¾" slices. Place slices cut side up back on baking sheet.
– Bake an additional 12-15 minutes until edges are golden.
– Allow to cool completely.
– Melt chocolate chips and oil in the microwave in 30 second cycles, stirring each time until smooth and creamy.
– Drizzle (or spread like I did) the melted chocolate over cool biscotti.
– Allow chocolate so set, store in an airtight container.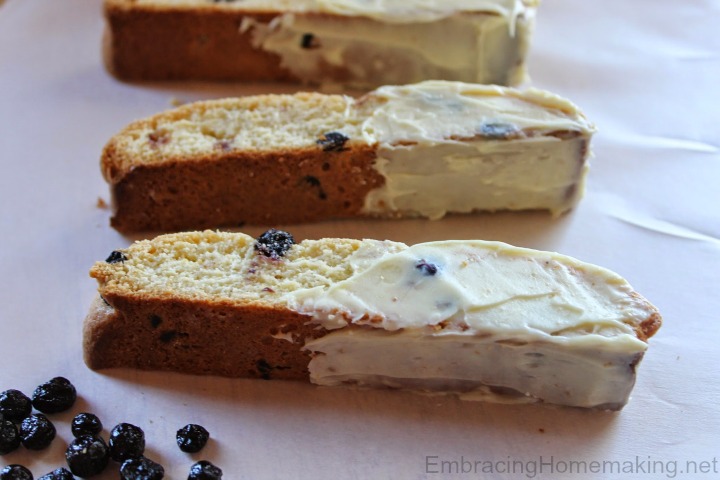 Biscotti is one of the things I craved often during my second pregnancy.  They are the perfect crunchy and sweet treat.  I hope you'll enjoy this recipe as much as I do!