Choosing a family car can be somewhat difficult. There are more options than ever before at your local car dealership. From a van to an SUV and a full-size car, these are just some of the ideas that will work for your new family car. When it comes to buying the right family car though, you'll want some ideas on how to make the right choice. That's why I'm featuring some tips to help you choose your next family car purchase and choose right.  This post is brought to you by BarkauAutomotive.net.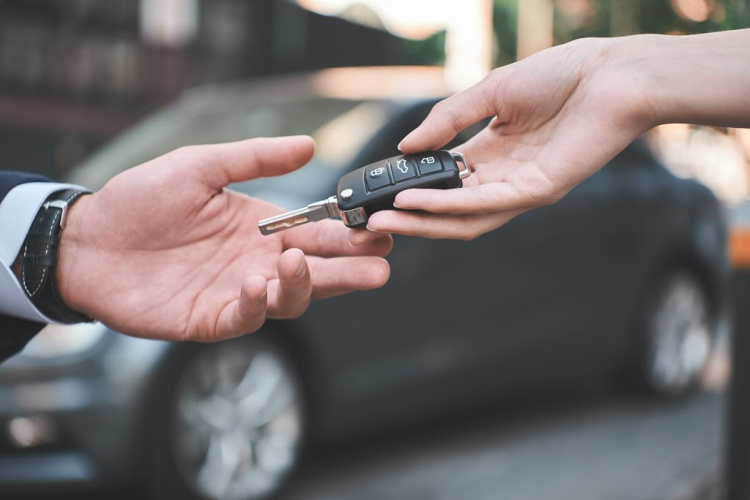 How to Choose the Right Family Car
Seating and Storage
Any parent out there knows that when it comes to having a large family, as in a family with more than one child, seating and storage is a must! That's why it's important to think about how many seats you'll need, remember to think about those friends that come over, and how much storage space will be feasible for your family. Make a note of this data so that you can share these details with your local car salesmen before buying your next family car.
Simple Features
Some of the cars on the market today may be too much for the average family. If you have younger children then you'll want to make sure that your family car has features that help you stay safe on the road, even during those little kid distractions. You'll also want to make sure the features in your new family car easy to figure out, that last thing you want to do is have some complicated procedure to turn the blinker on during your time driving the family around in the new family car.
Consider Your Budget
Lastly, remember that buying a new family car means that you're bringing a new expense into the household. That's why you'll want to follow some easy tips for setting a new car budget. You'll need to review what expenses you already have and how much income is flowing into the home before determining the best price range for your new family car.
When it comes to choosing the right family car, there are many different things that each family must take into consideration. You may find these tips helpful and have more ideas to add to my list, but at the end of the day, each of these tips I've shared today will inspire you to be financially smart and careful when it comes to choosing the right family car.