This post is brought to you by TexanDodgeChryslerJeepRam.com.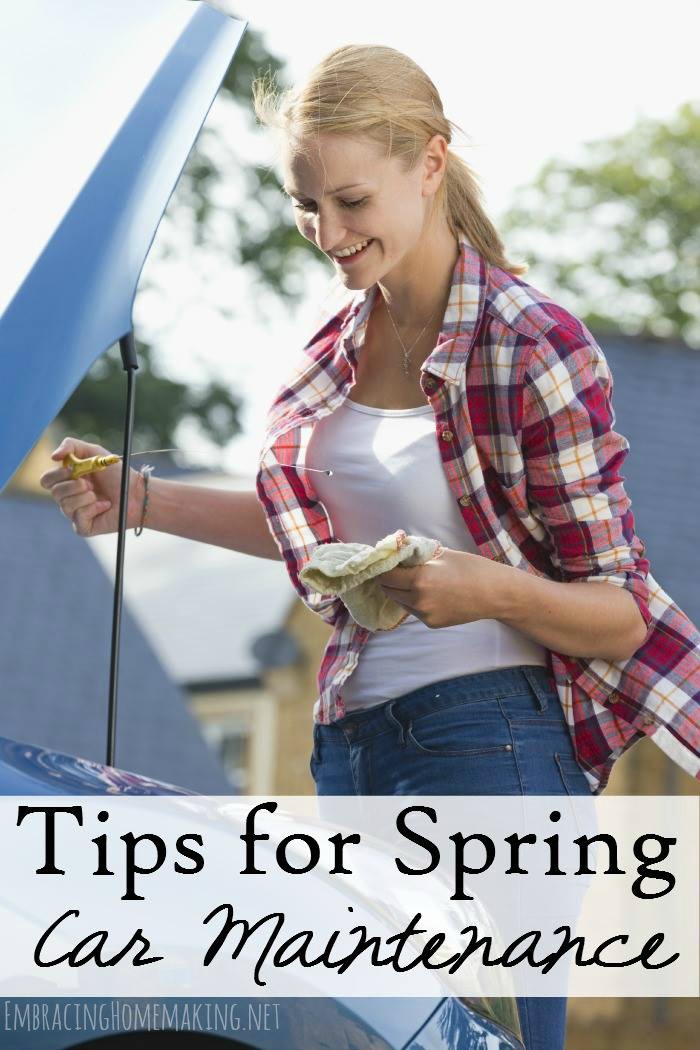 Spring Maintenance Tips for Your Vehicle
Winter can be so brutal on your car. Some parts of the country you are faced with snow storms, below-zero temperatures and more. When they put the ice melt down on the streets that can be really harsh on your car, it can cause rust and more.
When spring arrives it is a great time to wash away the winter and freshen up your car! Below you will find some great spring maintenance tips for your car. If you are not able to do any of these car maintenance jobs yourself, take your car to a local mechanic shop and they will do it all for you!
Tips for Spring Maintenance on Your Vehicle
– A Good Wash: If you live where you get snow, it is very important to wash your car really well. When they put salt down on the streets it melts the ice but as you drive it gets all over your vehicle. It can cause a lot of damage to your car, so make sure to wash it really well. This includes the undercarriages where that salt if left over time could rust the metal.
– Oil and Fluid Check: It is recommended to change your car's oil every 3,000-5,000 miles. So if you are close to needing an oil change do that and make sure to check your fluids. Sometimes we can forget to check power steering fluid, transmission fluid and so on. If you don't know how to do this, stop in and let a mechanic do this for you.
– Check Tires: Make sure to rotate your tires, check the pressure and make sure you have good tire thread. Your car's tires are so important, it affects how your car rides, handles, and of course safety. It is recommended to rotate your tires every 5,000 miles to keep tread wear even!
– Brakes: Make sure to have your brakes inspected. Sometimes the pads and rotors can get worn and go out. You need to make sure that you can stop safely and easily in case you need to when driving.
– Alignment and Suspension: If you ever have been driving and notice that your car pulls to one side or the steering wheel vibrates, you might have a problem. Just driving alone can cause your alignment and suspension to get off, and it is important to make sure it is all where it needs to be. If you live where you have rough roads or pot holes that can be to blame for your car going out of alignment. This check is normally $20-$50 depending on where you live.