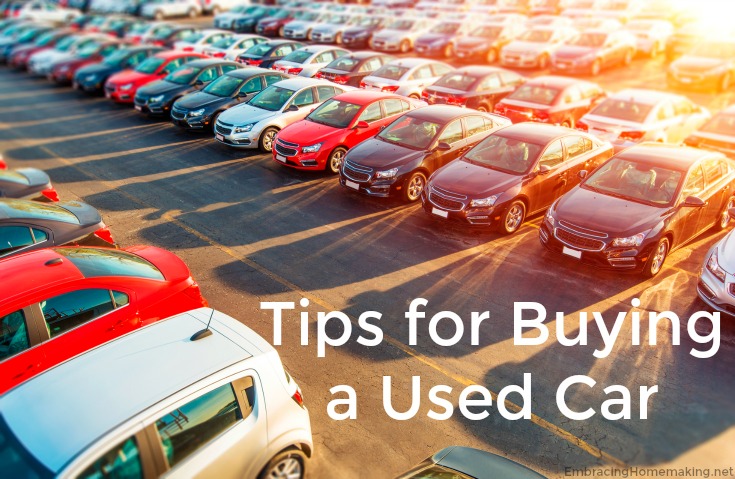 Every year around this time, people start taking advantage of the nice weather, new inventory, and subsequent sales, and shop for a great price on a used vehicle.  And why not?  Used cars are an amazing deal, and the weather makes for pleasant test drives!  But when you're searching for a used car, how do you make sure you're getting a reliable car, instead of a lemon?  Follow these 5 tips for buying a used car to make sure you get the deal without the hassle.  This post is brought to you by CueroDodgeChryslerJeepRam.com.
–  Check reviews, both online and word of mouth.  Ask your friends and family where they buy their vehicles and how they enjoyed the experience.  Then look online for reviews of the dealerships you are considering buying from.  If reviews are split, you can't be sure you'll get a good experience.  If you are able to find someplace consistently well reviewed, or where your friends all had great help and a smooth process, you're bound to have success as well.  A reputable location won't lose their good reputation just to make a quick buck off you!
–  Too good to be true? Probably.  You've heard this one before: If it sounds too good to be true, it probably is.  If a car is priced significantly lower than others with similar features, age, and mileage, some red flags should be popping up.  Or maybe the car is listed at an average price, but lists "new tires, new radiator, new alternator, new AC, new starter…"  Practically a whole new engine!  Something happened.  Maybe it was an accident, or perhaps it was just someone restoring the car, only to move on to a different project.  Don't run away from these red flags, but do approach them with caution.  Ask a lot of questions to learn the whole story behind the car.  If you aren't completely comfortable with the situation, back out and keep looking.
–  Test cars out.  If you find a car you like, test another one similar to it.  It could be another used one in the area, or if it's a recent model year you can test a new model.  This will give you an idea of how the car should drive as you notice little differences between them.  A seller won't be able to tell you "oh that's how this model year is… they all idle a little rough," because you've already tested them out yourself.  Then test the car you want in multiple scenarios; drive slowly and test the brakes on an empty street, then through town for stop-and-go traffic, and make sure it doesn't wobble or have trouble at high speeds by driving on the highway.
–  Check it out.  Talk to a trusted mechanic before you start looking at cars and ask if they'll take a look at some used vehicles for you as you test them out.  When you decide on a car, bring it to the mechanic and have it checked out.  Many will do this for free, and it will give you peace of mind about a vehicle before buying.  Make sure to ask the seller if you can take their vehicle to your mechanic to have it checked out first – it's their car, after all.  But if they refuse, it's likely they have something they don't want you to find.  Keep the list the mechanic gives you, so if you do purchase the car you know exactly what needs done.
–  Negotiate.  Most sellers, both dealerships and private, list at a higher price in hopes that you'll pay it.  They expect some amount of negotiation, and that's worked into the price.  Don't be afraid to point out a similar vehicle at a lower price somewhere else, or to mention items your mechanic found as a reason to lower the price.  They have a price in mind that they'll sell for, and it's almost always lower than they initially listed.