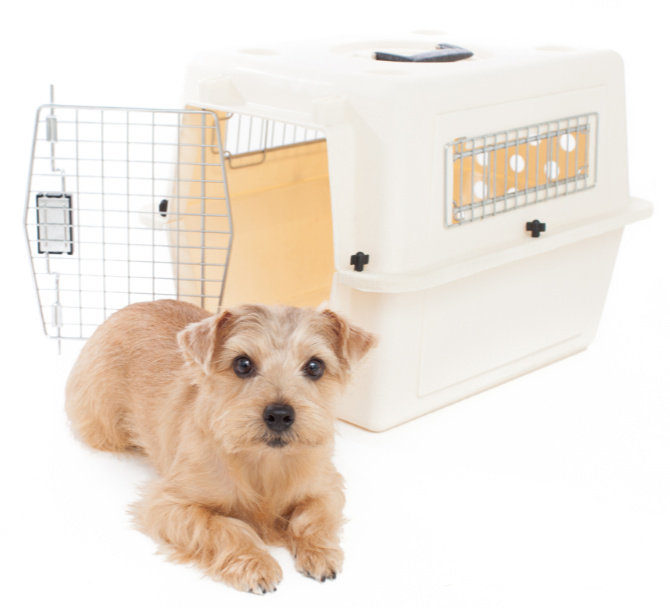 This post is brought to you by BrennanDodge.com.
If you love your pet and like to travel you've probably wondered what the best way is to keep your little loved one safe in case of a car accident.  Growing up my family always drove with our small puppy roaming the car.  They would be in the back window one moment and on the driver's lap the next.  I don't know why we never questioned the safety of this?  We purposefully didn't drive with the windows down because we didn't want him to jump to his demise but we never thought about the risk we were putting him in…and ourselves in by having him roam loose in our car.  Thankfully we never had an accident and nothing came of it.  Now that I've thought about it, I want to try and do the best I can to keep myself, my family, and my dear pets safe.
As of now there are no government standards for pet safety items.  It's a 60 billion dollar industry that is unregulated.  I don't necessarily think we need government regulation in this are but I think it's helpful to know that just because a car pet product is marketed toward car safety, doesn't mean that it actually is safe. Recognizing that there was a need for testing pet travel gear, the CenterForPetSafety.org set out to do some testing.  You can see some of their crate car testing videos and results by clicking here.  You can see their pet seat testing videos by clicking here.  Don't worry, you can click over, the videos don't use real dogs but test dummies just like in car crash tests.
In the end, only a handful of products earned the center's crash-test certification. For pet carriers, they were the PetEgo Jet Set Forma Frame Carrier with an Isofix-Latch Connection, $252, and the Sleepypod Mobile Pet Bed with PPRS Handilock, $170 to $190. For pet crates, Gunner Kennels G1 Intermediate, $500, with 8' Tie-Down Straps, $75.  Lastly, for pet harnesses, the Sleepypod Clickit Sport, $70 to $90, and Sleepypod Clickit Utility, $90 to $100. Prices vary according to the size needed to fit the dog.  To learn more, go to centerforpetsafety.org and while you're there check out their Pet Travel Tips.
Keeping your pet secure in the car will not only make for a happy pup but will also keep you from driving distracted and will keep your pup from becoming a flying projectile during the off chance you're in an accident.
To choose the correct size dog carrier for your canine friend visit American Kennel Club for their recommendations.