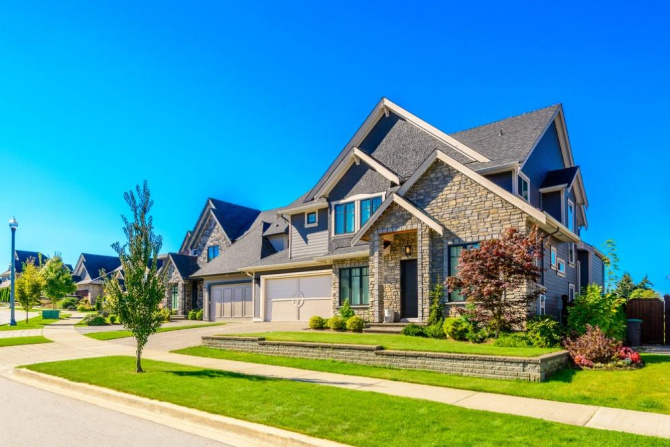 Does your home's exterior look dull and drab? You aren't alone. Many homeowners have expressed that they are tired of the way that their home looks, and the lack of curb appeal can make spending time outdoors less than appealing. However, there are so many easy ways to update the way your home looks.
Become the envy of the neighborhood with a new look for your home's exterior. Here are five ways that you can improve the exterior of your home.
1. Replace Siding
New siding can completely makeover your whole home. A new style or color can change things up. If your siding is starting to look sad, then you may want to consider a full siding replacement. You can pick out whatever style you want, and have the siding professionally installed so that it looks perfect. You could also add trim and other options to really change up the appearance of your home.
If you don't need new siding right now, you can always power wash siding to make sure it is clean and repaint in any areas where paint has chipped or faded. This is a great option if all new siding isn't really in the budget for a while. If your home is really dirty, you can even use soap on the siding to help remove years of gunk and dirt.
2. Clean and Cover Your Gutters
It is no surprise that dirty gutters can quickly ruin the curb appeal of your home. To make the exterior of your home look nicer, you can clean both the inside and outside of the gutters. Getting your gutters looking nice might take a bit of time and energy, but your home will look so much better with clean gutters.
To prevent the need for future gutter clearing, you can invest in gutter covers. Gutter covers prevent debris from piling up in your gutters, which not only makes your home look nicer but also prevents clogs and other issues down the road.
3. Maintain Your Lawn
Green grass really does make a property look nice. Even if you don't have much of a yard, simply having green grass can improve curb appeal dramatically. Keep your lawn looking its best by clearing debris and leaves off of the grass and pulling out any weeds that sprout up. If you live in a place where grass doesn't tend to survive, you could consider alternatives like artificial turf or shrub beds.
If you are missing a little color, you can also do a little landscaping to add flowers, shrubs, and even trees. You don't need a full garden to really change the way the front of your home looks. You can use planters, window boxes, or create a little space by the front entry to put bushes and flowers for a little more color and greenery.
4. Paint Your Front Door
One of the most popular home trends right now is a bold front door, especially on homes that are painted in otherwise neutral colors. If you are looking for a quick and easy way to improve the appearance of your home, this might be the project for you. Even for beginners, painting a door is pretty easy, and it doesn't cost a whole lot. Before you paint the whole door, you might want to look at a variety of color swatches to make sure that the final product will look nice. If you want to stand out from the rest of your neighbors, walk around to see what colors other doors in your neighborhood are painted.
5. Add Décor to the Front of Your Home
To make your home look especially inviting, you can add some décor to your porch or around the front door. Wreaths are a great way to add a little beauty to the front of your home, or you can place chairs and other furniture in front of your house. You might also want to consider a cute welcome mat for in front of your door. You can find outdoor décor at so many different places, so you can shop around and see what kinds of items you are drawn to before you start decorating.
Will these ideas help you spruce up your front yard? With these five easy ways to improve the outside of your home, you might soon be the envy of your neighborhood.