This post is brought to you by Lustinedodgejeep.net.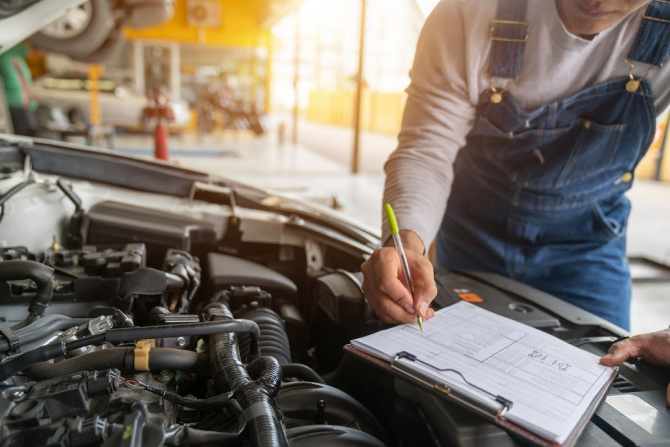 If you're up for a road tip then you're the kind of person that knows preparation is key.  Preparation for packing, for car games, for snacks, and yes, even for car maintenance.  Here's our family's pre-road trip car inspection checklist.  We just came back from a trip so these were fresh on our minds.
Regularly Scheduled Maintenance 
This will likely include an oil change and fluid check.  If you go to the dealership they'll probably have a record of your belt replacements, air filter changes, and a whole slew of other maintenance items.  My family likes to always do what they recommend but even if you don't usually I would recommend it before a trip.  It's better to be safe than sorry.
Emergency Kit 
Your emergency kit should include first-aid materials, tools that you'll need in case of a breakdown.  These may include a flashlight, jumper cables, fix-a-flat, screwdrivers, wrenches, extra fuses, spare tire, jack, etc.  In winter I also like to pack candles and blankets just in case.
Battery Check 
Take a quick moment to check that your battery terminals are nice and clean.
Tire Check 
Check tire pressure and tire condition.  You don't want to face the open roads with bare or low tires.
Check Brakes 
Your brake pads should have 1/4 of an inch of pad or more.
Wipers
Check to see how your wipers are fairing.  They only last so long and it's easy to put off replacing them.  Before you leave for a trip, make a quick stop of at a shop and switch them out.  You can top off your wiper fluid while there too.
Lighting
Check that all interior and exterior lights are working properly.
There you have it!  A simple pre-trip vehicle inspection will help ensure a safe and stress-free journey to your vacation destination.  Happy trails!