This post is brought to you by Roberts Honda.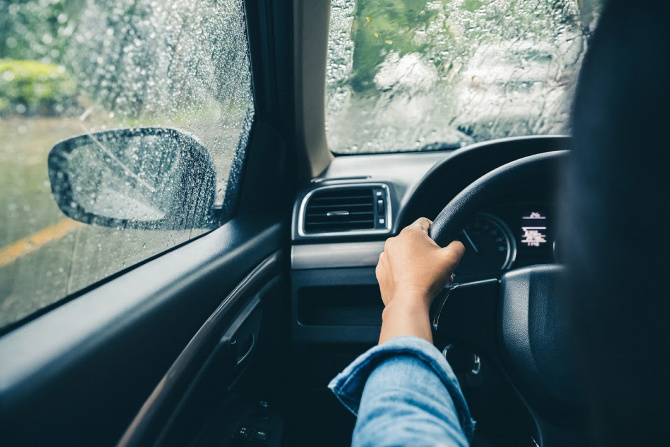 Spring is here and with it the rain.  If you're like me you've been finding yourself driving in the rain more often than not lately.  I just wanted to give everyone a quick refresher on how to safely drive in the rain.
1. Think – Avoid Sudden Motions
Most people drive so much that they're on autopilot driving from here to there.  When it's raining we all need to consciously think about driving and pay attention.  Doing so, will hopefully help us avoid any sudden motions.
2. Turn on Headlights
This is a no brainer but one that doesn't hurt to repeat.  When it rains, turn on your lights and wipers in a few easy flips.  Easy peasy.
3. 3 Second Distance Rule
Allow plenty of space between you and the car in front of you.  Try to leave ample stopping distance while driving and begin to slow down to stop for intersections or turns earlier than you usually would.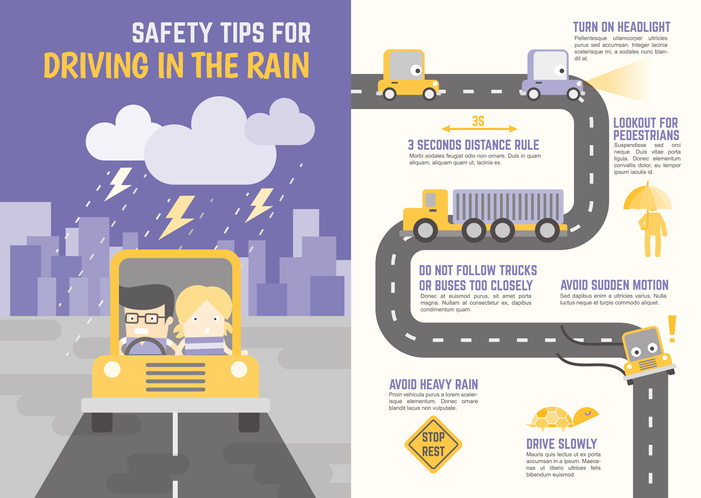 4. Look Out For Pedestrians
Folks who are out may be in a hurry to get where they are going and get out of the rain.  Be sure to be alert and pay extra attention to pedestrians who may be more distracted themselves than usual.
5. Drive Slowly
Speed limit signs are for ideal conditions.  Driving in rain decreases visibility and comes with the added risk of hydroplaning.  Be safe and slow down.
6. Avoid Heavy Rain
If the rain is so heavy that you don't have good visibility it's okay to pull over, turn on your hazard lights, and wait a spell.  It will likely pass within a few moments so enjoy the brief break with some tunes on the radio.
7. Be Prepared in Case you Hydroplane
If you begin to hydroplane, let off the gas slowly and continue to steer in the direction you want your car to go.  Don't jerk the wheel or slam on your breaks to regain control.  That will only further displace your car and could cause serious issues.   If your car starts to spin, begin to slowly turn your wheel in the direction that the vehicle is spinning.  The key word there is slowly.  Don't overreact.  Now that you know how to deal with hydroplaning you don't have to worry.