This post is brought to you by Barkaucdjr.com.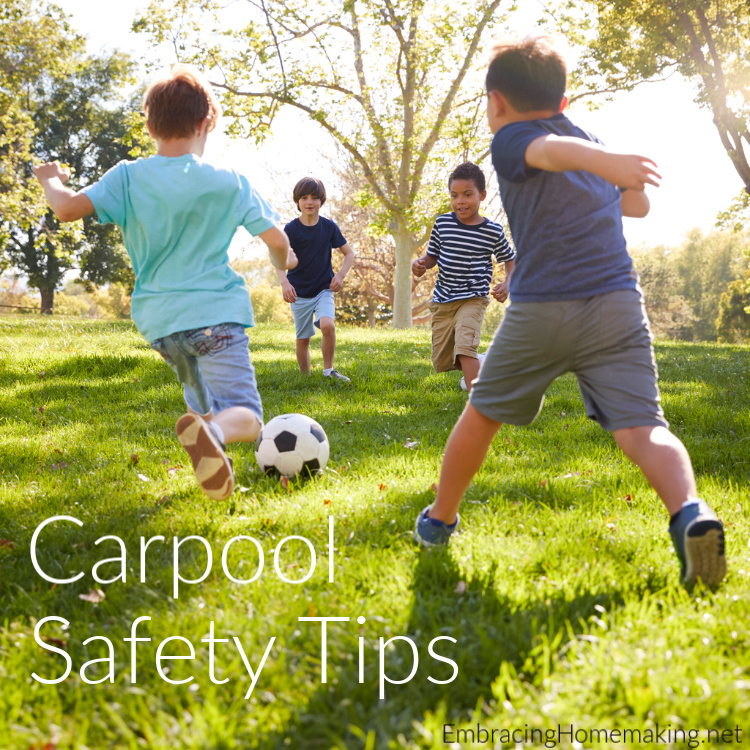 With moms and dads shuttling kids to event after event it's no wonder folks have turned to carpooling to help cut down on their time spent on the road.  It's a great way to make sure the kids get where they need to be without constantly being on the go…or maybe you have another kid's event to be at and can't be at two places at once.  Letting kids carpool with friends and family just makes sense for a lot of families but it's important to make sure it's done safely.  Here are some tips to help to help you navigate the carpool waters.  See what I did there?  Pool. Water. Ha.  Okay, on to the carpool safety tips…
1.) Know Who Will Be Driving
Statistically the number one cause of death of children ages 1-12 in the US is car crashes.  It's imperative that you know and trust the people you're entrusting your children with.  You want someone who practices safe driving habits on a regular basis.  Not only that but you need to make it clear that you don't want any other individuals driving your children around that you haven't given express permission to.  There my be circumstances when they need a backup person and it's a good idea to find out who that is before the occasion arises.
2.) Make Sure Your Child Will Be Properly Secured
Car seat safety is something that I am passionate about!  I would make sure that all individuals who would be driving in the carpool be fully educated about my child's type of car seat, how to install it, and how to properly restrain them each time they're in the car.  Whether it's a car seat or a booster seat all drivers need to know the ins and outs of car seat safety.
3.) Keep Your Kids Informed
Because you won't be in the car when other adults are driving, it's essential for your kids to know about what's going on.  They need to know who is dropping them off, picking them up, and where they're going.  They need to be responsible to keep up with their belongings.  It's important that they also know how to behave in a car seat or booster seat.  It's important that they stay buckled up and sit up when in a booster.  Plus, it's a good idea to have ongoing conversations with your kids about the people they're riding with and make sure they don't feel uncomfortable in any way.
I hope these carpool safety tips will help keep your sweet little ones safe on the roads.