This post contains affiliate links.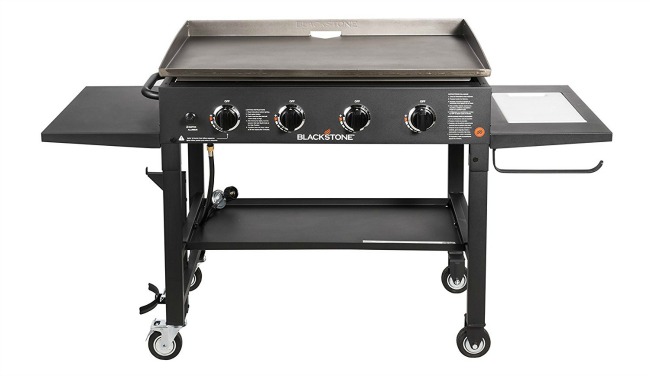 This Blackstone Griddle is incredible!  We own the first generation model and got it on clearance before this one rolled out. It was my husband's Father's Day gift this year.  He loves it and we've used it to make bacon, pancakes, cheese steaks, hamburgers, and so far everything has turned out fabulous. I can't wait to try some stir fry type meals.  This new fancy griddle is even better with extra accessories and features that ours doesn't have.  Plus, it's 30% off today when you shop here on Amazon.  Don't you just love Prime Day?  I do!  If you haven't joined yet, sign up for a free trial of Amazon Prime to take advantage of this Prime Day Deal and get free 2-day shipping!
Original Price: $299.00
With Deal: $209.30 & FREE shipping for Prime members
You Save: $89.70!! (30%)
Click here to see all the Amazon Prime Deals I've shared.  Maybe later when I'm not in deal sharing mode I'll share pics of the Blackstone in action.  It's truly a great cooking tool to have on hand and we love ours!