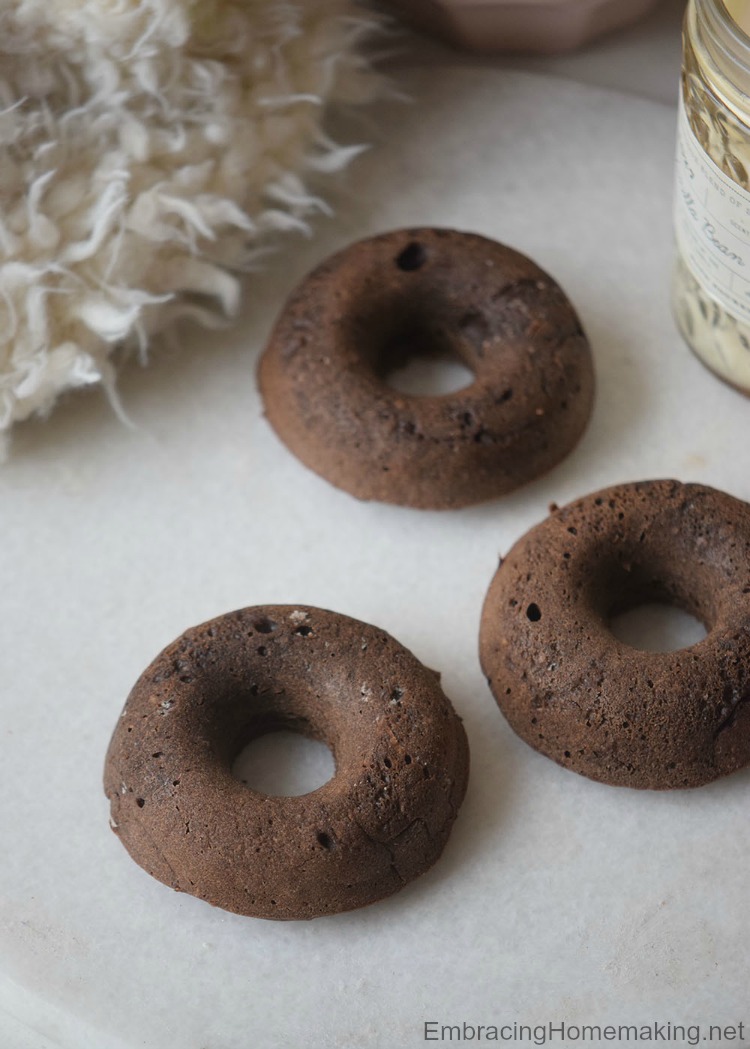 These old fashioned chocolate donuts are incredibly delicious and super filled with the chocolate flavors we all know and love.  This post contains affiliate links.
Friends, I found the recipe that I want to make for the rest of my life. Like seriously there's nothing better than these old fashioned chocolate donuts! And it's not because I made them and I'm incredibly proud of them, which I am because excuse me homemade donuts made from scratch in my own kitchen, if that's not impressive then I don't know what it is. But it's because the fact that they are so good they taste even better tan the store-bought ones.
Yes, these ones taste way better than the doughnuts you could purchase at an upscale coffee shop and way better than the ones they sell at farmers markets. If homemade donuts that taste better than anything doesn't convince you to make them then I seriously don't know what can.
The other great thing is that this recipe is also incredibly easy to make. You don't need a ton of things or crazy skills to be able to whip them up in your kitchen, which in my opinion, is the best thing ever. Because you know what's super annoying? Finding a recipe that everyone claims is the best thing ever and realizing you need to be a pro at cooking to be able to actually make it.
But back to these old fashioned chocolate cake donuts. They are moist without being too wet, they are soft without being mushy, and they take so little time to make them that it still amazes me.
My only advice is to make a batch big enough so everyone can have seconds, because while they are super filling, they are so delicious that everyone is going to reach for seconds.
– 3 cups all purposed flour
– ⅔ Cup cocoa powder
– 2 Tsp baking powder
– Dash ground nutmeg
– 1 Tsp salt
– 1 Cup buttermilk
– ½ Cup chocolate milk
– 2 Eggs
– ½ Cup butter
– 1 Tsp vanilla extract
Directions:
– Preheat the oven to 350F.
– In a bowl mix the flour, cocoa powder, baking powder, salt, and nutmeg.
– In another bowl combine the buttermilk, chocolate milk, eggs, butter, and vanilla.
– Pour the wet ingredients into the bowl with the dry ingredients.
– Stir well until the batter thickens.
– Pour the batter into a greased donut pan.
– Place in the oven and bake for 15 minutes or until well done.
– When time is up, remove the pan from the oven.
– Let to cool and gently remove the donuts from the pan using a rubber spatula.
Serve and enjoy!