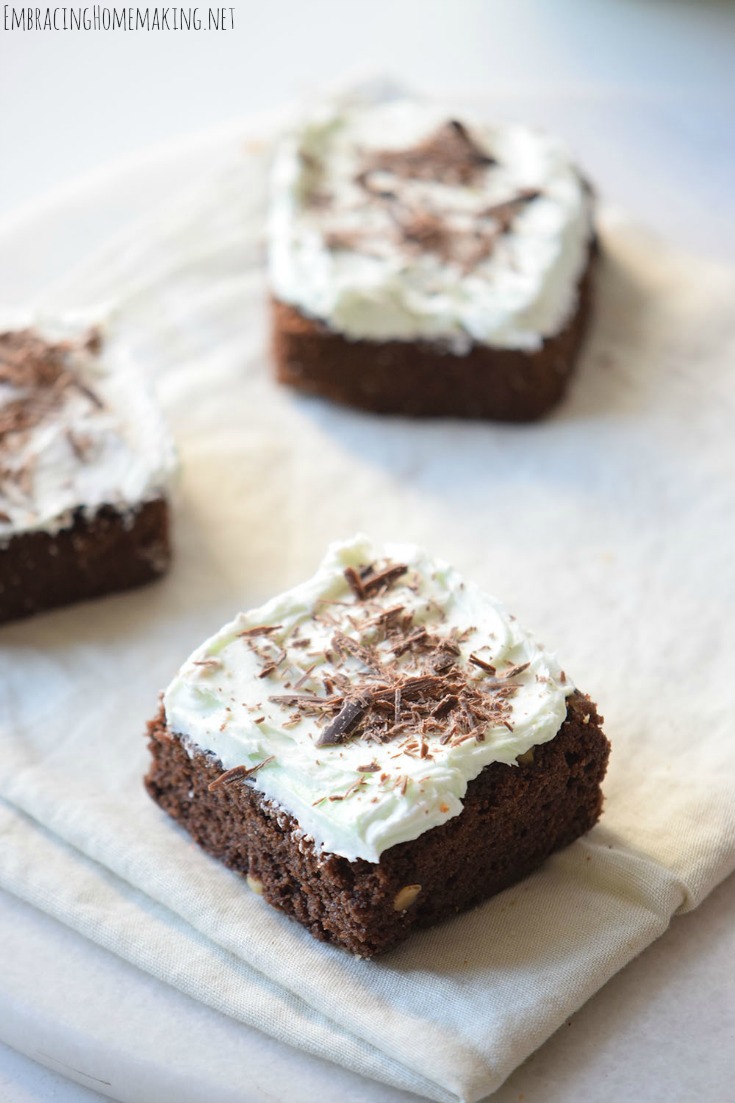 Every once in a while I find myself craving something with chocolate and mint. You know the super refreshing flavor combo that a lot of popular ice creams and cookies have. And every time I find myself with those cravings I whip up a batch of Mint Cake Squares.
Mint Cake Squares are one of the easiest desserts ever. You don't need decorating skills, you don't need to spend a lot of time mixing and prepping, and the ingredients are mostly things that you probably already have.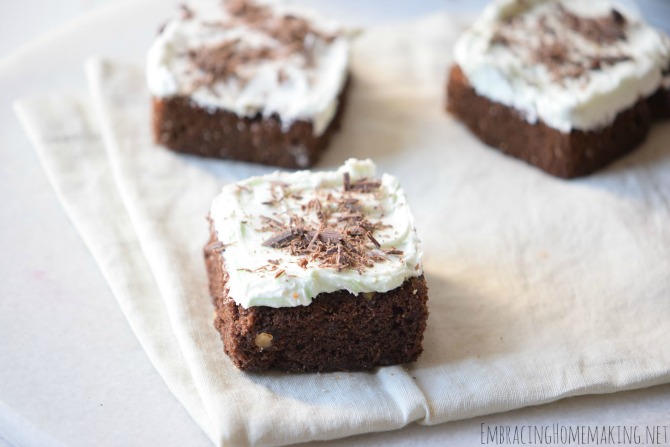 They are also a total crowd favorite, seriously friend! You'll want to make a double batch of this just to make sure you have enough Mint Cake Squares for everyone and then enough leftovers. I seriously haven't found the first person that doesn't like them and every single person that tries them asks for the recipe. So you can be sure that this is a tried and true hit.
For me the secret is adding the mint only in the frosting, so you get the super chocolaty, super fudgy cake base, and then you get the cool and refreshing mint frosting. A couple of times I have added the mint extract in the cake as well but the result is not nearly as good so even if you are a mint aficionado, don't go that route.
And then after yo have your cake done and frosted, top it off with some crunchy chocolate shavings, not only they are super cute and really help to decorate the cake (and cover any decorating mistakes) but they also provide another layer of flavor, which is pretty awesome as well.
You can serve it by itself, with a big scoop of vanilla ice cream (the bigger, the better) or even with some whipped cream and a couple of berries.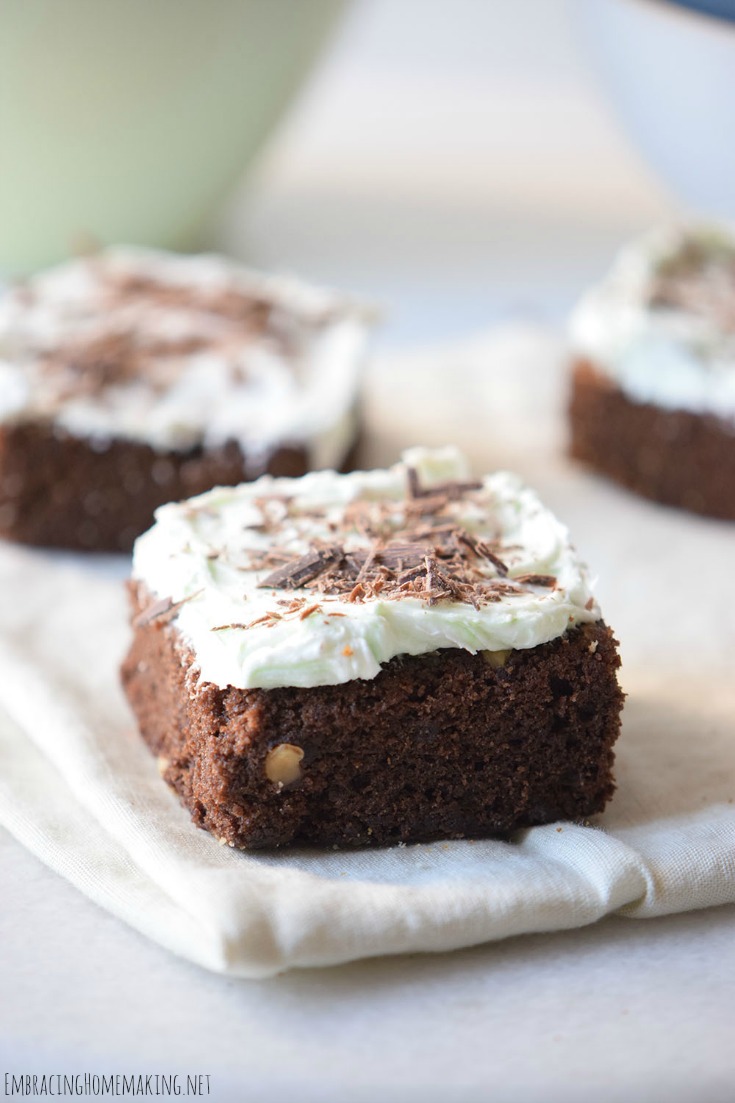 Ingredients:
– 1 Cup all-purpose flour
– 4 Tbsp butter, melted
– ½ Cup cocoa powder
– 1/2 Cups dark chocolate, melted
– ½ Cup sugar
– 2 Eggs
– 1 Tbsps baking powder
– 2 Tsps vanilla extract
– 3 Tsps mint extract
– 1 Cup pecans, chopped
– 2 ½ Cups vanilla frosting
– 1 Drop green food coloring
– 1/4 Cup chocolate shavings
Directions:
– Preheat oven to 350°F. Grease and flour a cake pan. Set aside.
– In a bowl, pour the melted chocolate, add the sugar, butter, and eggs and beat until incorporated (around 3 minutes).
– Continue whisking while adding flour, vanilla extract, pecans, cocoa powder, and baking powder.
– Pour the batter into the prepared cake pan and take to the oven. bake for 35 minutes or until done.
– Remove from the oven, and let it cool until it's no longer hot to the touch.
– In a bowl, place the frosting and mix with the mint extract and the green food coloring.
– Frost the cake and top with chocolate shavings.
– Cut into squares, serve and enjoy.