This post contains affiliate links.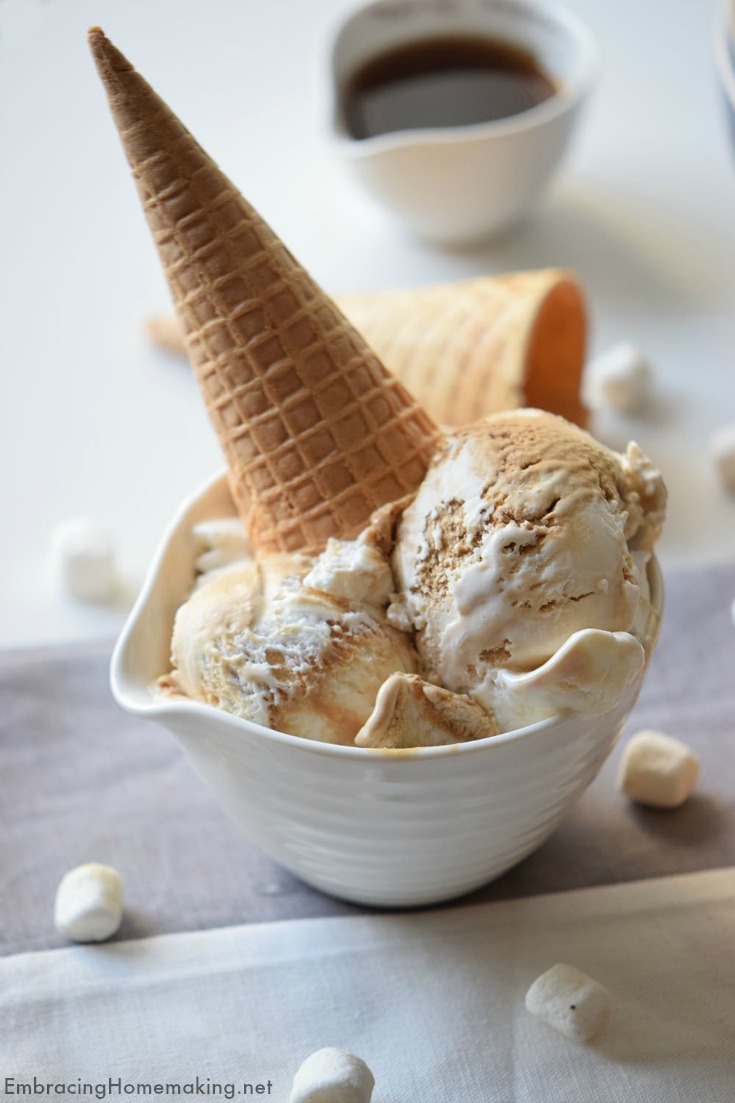 S'mores Ice Cream
Summer is in full swing, and I'm craving all the summery treats, s'mores and ice creams are all I can think of so I went into full cooking mode and made one of the most delicious ice creams ever s'more ice cream!
If this is the first time you are making ice cream from scratch, fear not. It's really easy, and it's one of those things that seems more complicated than it actually is. You just need to keep a couple of things in mind:
1. Use chilled ingredients: This is one of the most important things, start with cold ingredients and then mix them together. If the ingredients are cold, the freezing part goes so much faster.
2. Pick your method: You can use an ice cream maker (this is our ice cream maker and we LOVE it!  It's so much quieter and nicer than the vintage ice cream maker I grew up with) or use a manual method.  All the options work great, and while the ice cream textures vary a little from one to the other, they are all delicious.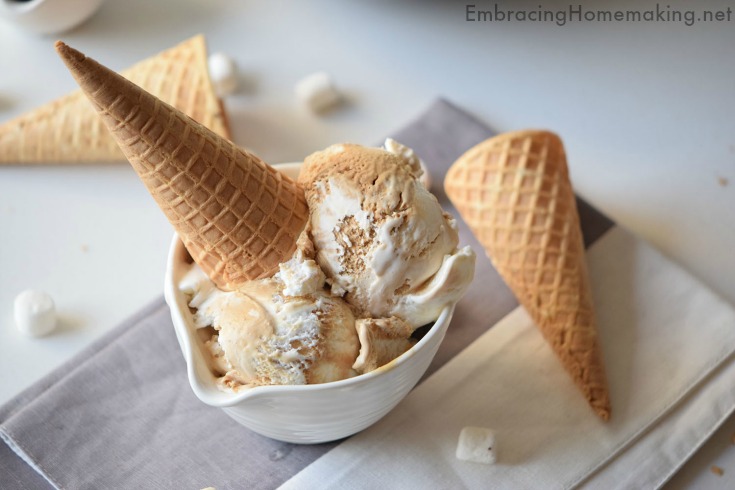 And that's pretty much all the technical things that you need to know to make S'mores Ice Cream at home. Pretty easy right?
While you can make your base a chocolate one I decided to keep things on the vanilla side. I added marshmallow creme and graham crackers, and the result is pretty amazing. I usually don't like adding chocolate chunks to my ice cream because they end up too hard when frozen, so I left the ice cream like this and then added a swirl of Nutella before serving.
The S'mores ice cream is incredibly creamy and refreshing, and it's a perfect icy treat for the hot summer afternoons, and since it's so easy to make is a great recipe to make with the help of little ones.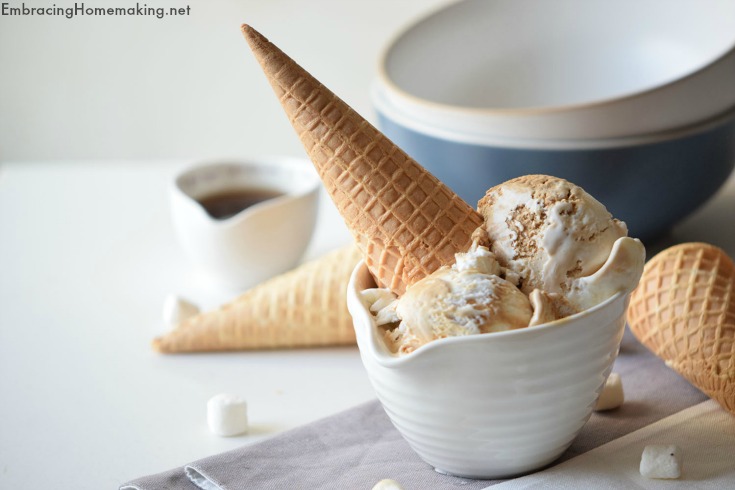 Ingredients:
– 2 cups heavy cream
– 1 cup half and half
– ¾ cup of sugar
– 1 tsp vanilla
– 7 oz. marshmallow crème
– 2 Hershey's chocolate bars, chopped
– 4 graham crackers, chopped
– a swirl of Nutella (optional)
Possible Ingredients for Ice Cream Machine:
Directions:
– In a bowl mix the heavy cream, half and half, sugar and vanilla extract. At the end of mixing carefully spoon in marshmallow crème and mix until combined.
– Pour ice cream mix into ice cream maker and mix it according to instructions.
– In the last few minutes mix in the Hershey's bars and graham crackers.
– Enjoy!!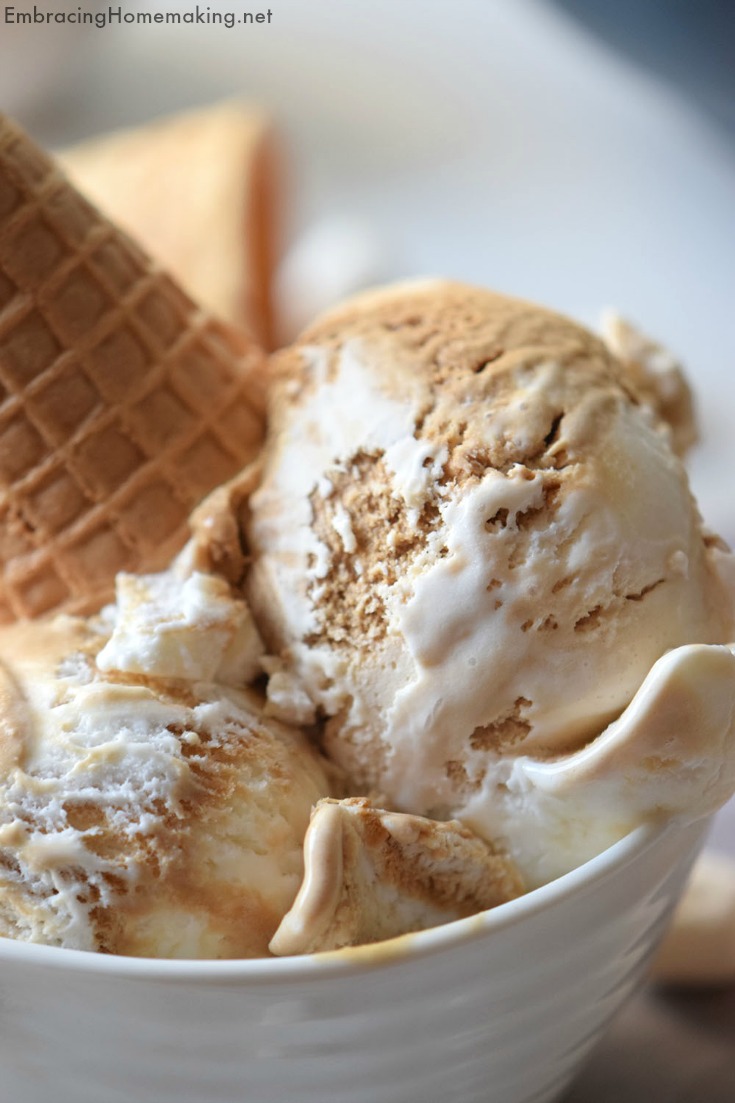 If you like this recipe, Pin it for later.