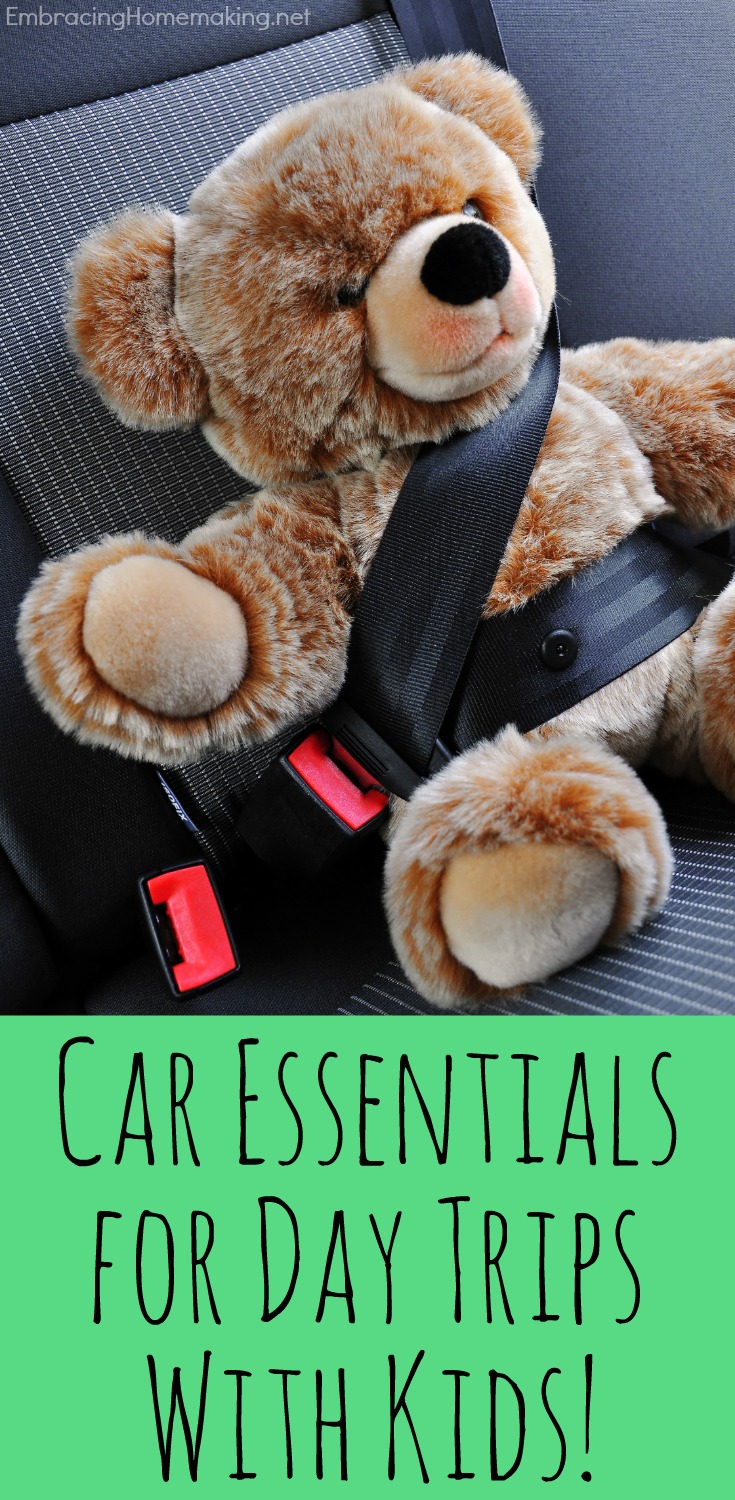 Summer is here, and that means the kids are out of school, the weather is hot, and it's time to take some fun day trips! Whether you're going for a day at the park or a cross country vacation, it's a good idea to keep some items in the car, ready to go at all times. Now, there are plenty of mechanic kits and emergency boxes available to get all your tools, flares, and other break-down necessities in order. Those are important, but today we're going to be talking about some extra items to keep around just for summer trips with the kids.
Water
The first thing you always want to have in summer is a good supply of water. If the car breaks down, you're going to get hot and thirsty, and you'll be glad you have it on hand. Busted or leaking radiator? Let the car cool down, add water, drive, repeat. This isn't a long term fix – don't leave the house with this as the game plan. But if the car starts to overheat and you just need to get the family home, water will save the day. Even when the car runs perfectly, water will come in handy! After a day at the beach, a bottle of water is perfect for rinsing off sandy feet before getting in the car. If the kids have a sporting event or get a little hot while playing, pouring a little water over their heads can cool them off and clean them up.
Toys
Keeping some toys the kids like in the car will be useful in multiple ways. Having some outdoor toys like a ball will give you a chance to spontaneously play with the kids at a park or field on the way home from errands. Toys will even help out in case of a break down! A few indoor toys will keep the kids entertained while Mommy and Daddy figure out the car troubles. Choose some toys that don't take up a lot of space and that the children are ok leaving in the car, that way they don't get taken out and end up missing when you really need them.
Sifter
Speaking of toys, visit the toy aisle during the summer season and buy a sand sifter to keep in the trunk. Sure, it will be tons of fun if you happen to have a day at the beach. But where this item really shines is when someone loses something on the beach, in the sandbox, or a gravel or dirt playground. You simply reached down to pick up your toddler who's doing everything in their power to stay in the sand box for the next three weeks, when suddenly your wedding ring slips off into the sand. The kicks and flails of toddler legs pushes the ring under the surface, and it's gone. Having a sifter in the car will save you hours of frustrated searching.
Cups
Finally, keep a steady supply of paper cups in the car. You'll need cups if you keep a gallon jug of water in the car and need a drink. Kids screaming for a snack the entire trip, claiming their stomachs are going to explode? Use cups to separate a trail mix bag from the gas station, or as an easier to handle container for some chicken nuggets. Keep one in the cup holder as a mini trash can, then take some to the sand to build a castle. If you forgot the toys and get desperate, you can even set the kids to stacking up cup pyramids. The uses for a simple cup are endless!
Now think about the places you go, and what items you've thought "ugh, if only I had one with me now this would be a lot easier," and find a way to add them into your summer car kit!
This helpful post is brought to you by Sandoval Buick GMC.