The reviewer has been compensated in the form of a Best Buy Gift Card and/or received the product/service at a reduced price or for free.
Earth Day is today!  Happy Earth Day!  In keeping in the spirit of the day let's talk about conserving our resources just a little, shall we?  We could drive more efficient cars or skip the car altogether some days.  We can swap out our light bulbs for the more efficient and much brighter LEDs.  For me, one of my favorite ways to conserve energy without having to lift a finger is to buy energy efficient appliances.  My refrigerator runs constantly so that's an important appliance to have an energy star rating.  My washer and dryer also run constantly, or so it feels like anyway!  I love having an energy efficient washer and dryer set so I can be sure I'm saving as much money as possible there.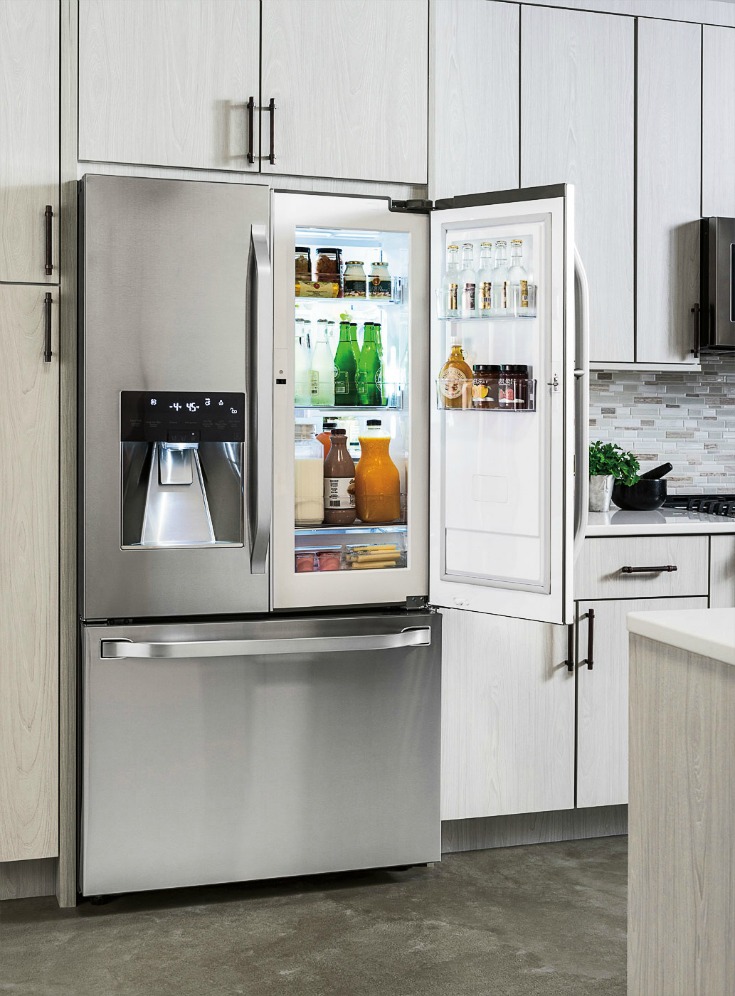 As you know, we're about to move and when we do we'll be needing a new fridge to call our own.  This new refrigerator from LG caught my eye, it's called the LG Studio Line "Beauty by Design."  It's energy star certified!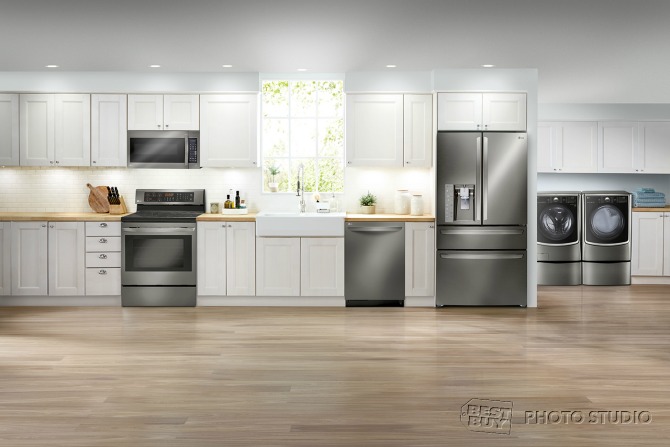 One look at the LG Studio Collection and it's clear: Beauty is more than just skin deep. In any showcase kitchen, what's on the outside matters just as much as what's on the inside.  The line is inspired by Nate Berkus so it includes pro-style features like hefty metal knobs and flat doors.  I love it!  These appliances look like they're both well-designed and hardworking.  What do you think?  Do you like this new line as much as I do?
An estimated 170 million refrigerators and refrigerator-freezers are currently in use in the United States.  Woo!  More than 60 million refrigerators are over 10 years old (guilty!), costing consumers $4.7 billion a year in energy costs.  By properly recycling your old refrigerator and replacing it with a new ENERGY STAR certified refrigerator, you can save between $35–$300 on energy costs over its lifetime. Use the ENERGY STAR Savings Calculator to find out exactly how much money you'll save by replacing your existing refrigerator.
Right now Best Buy is offering 18 months major appliance financing or 10% rewards (increased from 5 to 10% for April!) and 10% back in grocery purchases.  Plus, free delivery on purchases $399+.  I'm all about free delivery but especially when it comes to big and heavy appliances!