This post is brought to you by Anderson Chrysler Dodge of Logansport.
Between the 101 errands you have to run, the school pick-up line, and commuting to and from work, do you ever feel like you live in your car?  If so, I have a few handy ridiculously useful car gadgets you may just love!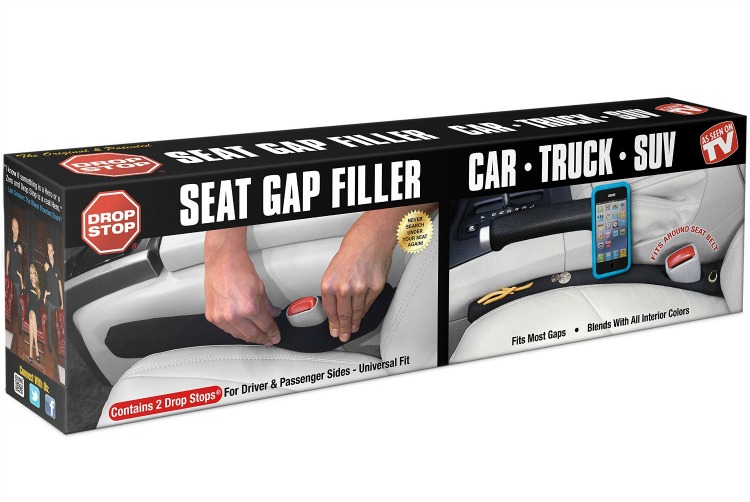 I actually dropped a phone in between my seats once and thought it had been instead stolen. I went out and got a new phone. One month later, I dropped a favorite pen and fished out my old phone. (I never found the pen.) The Drop Stop helps your beloved items from being lost and originates from Shark Tank.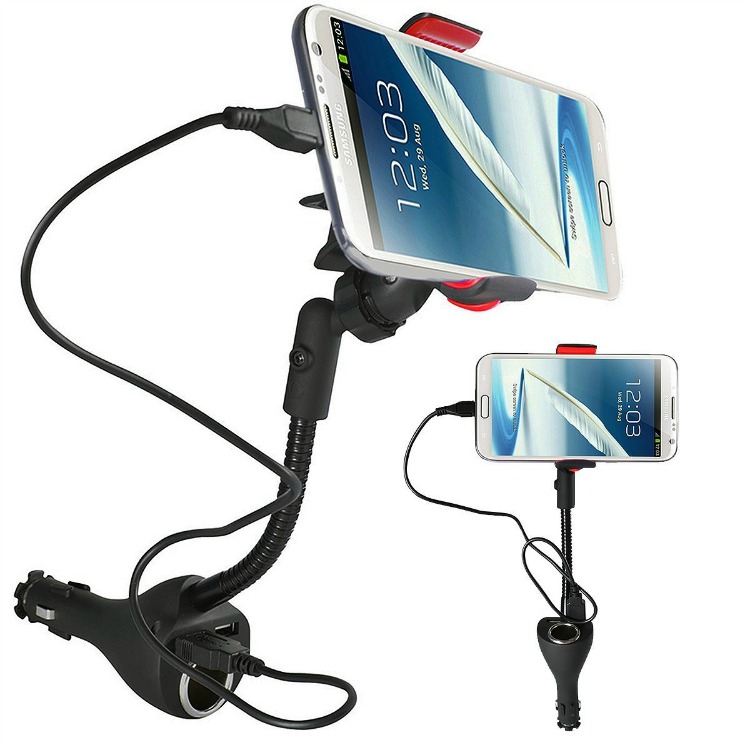 This is the mother of all cell phone holders. Let's start at the base. The base is cigarette lighter which has another cigarette lighter port (so you don't permanently block yours using this one) and usb ports(to charge the cellphone being held). The base supports the snake neck which you can adjust to the desired height and direction. The snake neck has a rubberized clamp to grip various cell phone sizes. Best of all, it has an on/off switch to avoid draining your car's battery.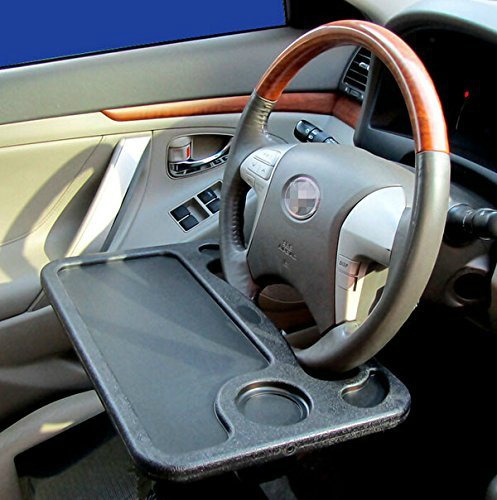 For the person who spends more time in the car than not, this table is a complete necessity. The handy tray simply attaches to your steering wheel and provides as surface for your laptop or meal on the go.  Needless to say, don't eat and drive or surf the web while driving.  This is a handy item to have and use while your car is stopped. 🙂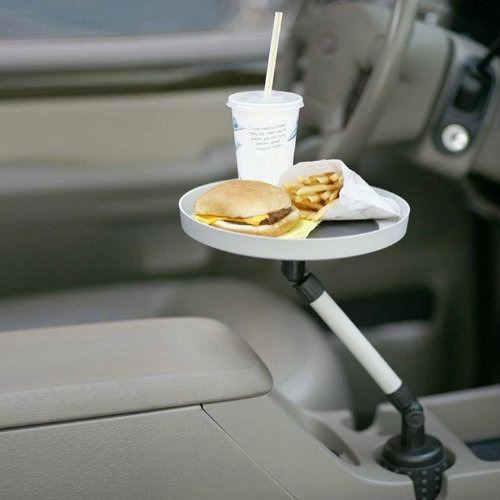 This is a good alternative to the steering wheel tray above. It does a great job holding the little stuff that you need all the time. Pictured you see little items, but this could also be the platform for your meal on the go. Plus, it saves so much space and is movable that its versatility of use skyrockets!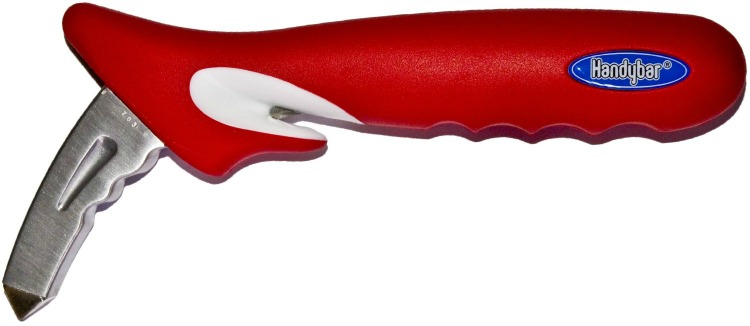 For those who struggle emerging from their cars will find this tool handy. It attaching to your car's door mechanism and becomes a leverage on which you can put your weight to get out of the car. It also acts as an emergency tool. It is a glass window breaker and a seat belt cutter. If you're in trouble this handy tool will help in a jiff.
Did I leave anything off?  What ridiculously useful car gadgets would you recommend?