Working in the city often results in you having to compromise on the size of your apartment. For example, if you live in places like Manhattan, San Francisco and L.A., the places where you can affordably stay in an be quite limited. In such cases, it is actually quite common for many people to simply live in a cramped studio apartment that is barely 24 square meters in size.
For some people, their apartments can be even smaller with some of them being barely 18 square meters. Suffice it to say, you can see that space is at a premium in such locations and it is due to this that the concept of "class" is rarely connected to the "shoe boxes" that people wind up having to live in. However, just because you live in a cramped room does not mean that you cannot bring a touch of elegance into the way you live in order to enhance your overall experience.
Getting a Bed that is Also a Cabinet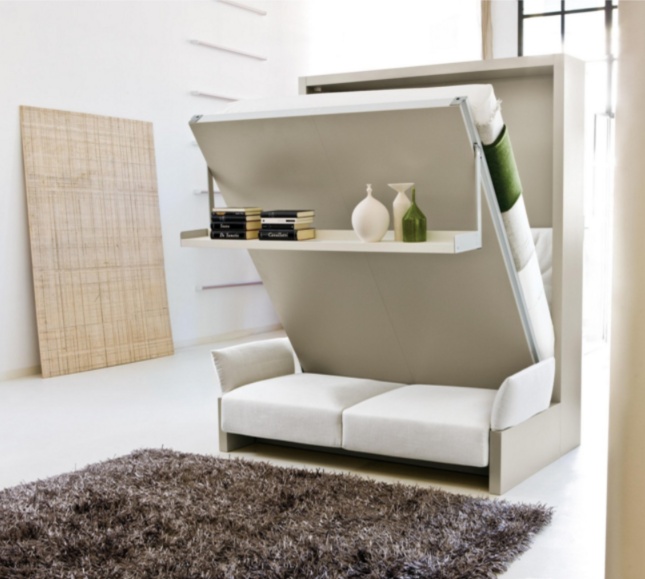 Source: instantshift.com
One of the more unusual items that you can get for your home comes in the form of a cabinet bed that you can get from sites like Cabinetbed.ca. This is basically a bed that is collapsible and can be inserted into a nondescript yet elegant looking cabinet that can be placed at the side of your apartment. The advantage of choosing this type of bed over a solid mattress is the fact that it not only enables you to have more space as you move around your apartment, it also enables you to have a small mini office in your bedroom that helps you work from home without being tempted to work from your bed the entire day.
Get Soft Lighting and Lamps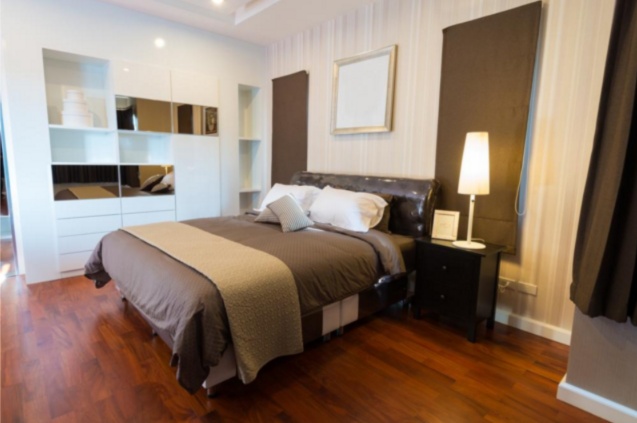 Another way of enhancing how your apartment looks based on the advice of ApartmentTherapy.com is to install soft lighting into it along with placing lamps on your side tables. While it may seem like an odd choice, soft lighting is actually rather helpful in creating a nice ambiance in your room. This is further enhanced if you were to place proper light covers on the lights in the ceiling. This helps to distribute the brightness to the extent that it helps to create a nice even setting of lighting. Aside from this, small lamps placed on side tables are an effective way of adding a touch of class to your small room since you can turn of your main lights and turn the lamps on.
Getting the Right Sort of Household Goods
Another thing that you can do is to invest in branded household goods such as the Alessi line of kitchen tools from Lumens. The unique designs really stand out when displayed in a kitchen area, and the entire line is rather durable as compared to ordinary household items that you can buy from your local mall. When displayed via hooks and open shelves in your kitchen, they really add a considerable touch of class to your tiny apartment.
Have Carpeting Installed
People tend to forget that the floor of their apartment is also a valuable element when it comes to enhancing the overall appearance of their home. However, it is normally the case that they neglect to add sufficient "enhancements" to the floor and leave things as-is. This results in people looking at the floor and seeing nothing more than drab tiling, or maybe even wood flooring that looks like it has seen better days.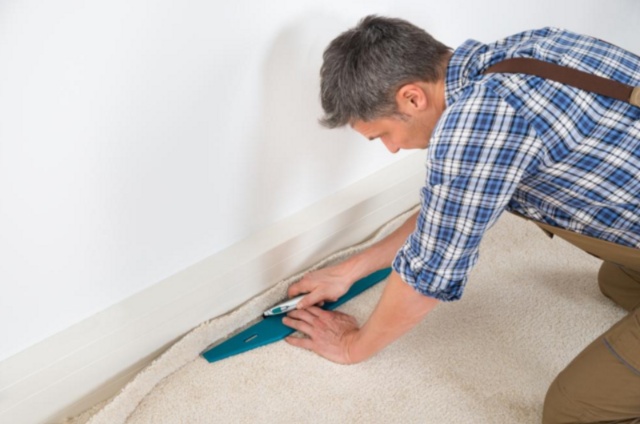 In order to enhance the look of your apartment, install some plush carpeting that both matches your walls yet can be easily cleaned. While investing in carpeting may seem to be a rather expensive option, you need to take into consideration the fact that you will be the one who will make the most use out of it. Just imagine the feeling of a nice plush carpet as you walk across it. There are few feelings like it in the world and shows just how nice a carpet would be both for the sake of appearance, as well as how it would feel like on your feet.
All in all, if you implement even a few of these recommendations when redesigning your studio apartment, they'll go a long way towards enhancing the overall look and feel of the place. Just remember, making your apartment look good is more for yourself, since a nice apartment helps to create a calming and homey feel that enables you to relax after a long day at work. In fact, Gizmodo.com states that an apartment that looks drab and tiny makes you want to avoid it rather than stay in it—and this defeats the purpose of having an apartment in the first place.