This is a sponsored conversation written by me on behalf of Levana. The opinions and text are all mine.
Maybe I'm a helicopter mom but I'm okay with that.  I want to know at all times if my sweet cherubs are safe.  It's hard to take a nap myself if I think my oldest is climbing the curtains in her room.  Okay, okay, so a nap is far fetched really but it's hard to focus on anything if I constantly have my ears peeled for noises.  That's why I'm glad the Levana Keera 2 Camera Video Monitor came into my life.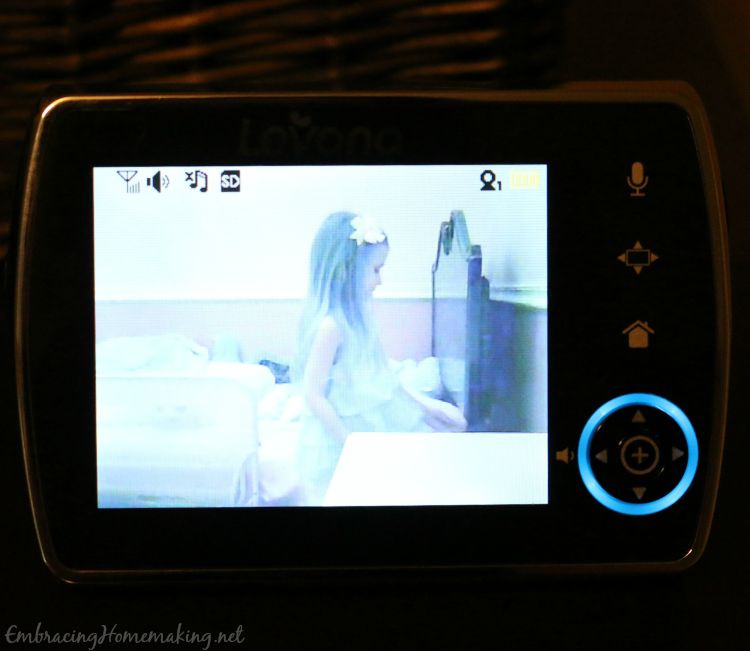 Don't get me wrong, I haven't gone without a monitor up to this point…but this one is just, well, better!  I went exactly one day without a baby monitor with my first and out to the store I went my husband went.
The Keera digital baby monitor is so practical. The actual meaning of the name Keera means "dark." It get's this name because it can monitor even in the dark… up to 12 ft distance in night vision. The battery is also really helpful because it last 24 hours (unlike my other one *cough*cough*).  I love that I can actually see the baby sleeping or playing quietly in the crib and not just hear him.  It's so much more comforting to see what position he's in or what he's playing with. SO. COMFORTING!  …and if I'm honest, it's nice to check and see what in the world he's doing sometimes when it sounds like grown men are upstairs duking it out.  He's usually kicking the wall but it's comforting to know he's safe and hasn't managed to climb out of his crib.  It's truly remarkable how much noise those little feet can make!
The Keera 2 is digital and it took only moments to learn how to navigate around.  Oh and the home screen is customizable!  It's the little things that make me happy.
This monitor has what's called a PEEP mode, so when your kid makes a "peep" the monitor leaves sleep mode and turns on. This is really great when I'm busy or sleeping myself. Plus, it will stay in PEEP mode for 10 hours straight without a charge.  All night!  I couldn't do that with my other monitor.
OK – stop traffic and pay attention.  This thing has a recording/photo feature!!!  I've taken numerous pictures of my old monitor and sent it to my husband and work.  With this monitor I don't have to do that!  It has room for an SD card that I can save photos and videos too.  Never again will I miss out on those cute morning moments when they wake up.  I can record them!  I'm in love with this monitor for this reason alone.
Here's a video of my daughter showing you the play back video feature.
I can also talk to my baby when he's upset…or to tell my preschooler that I'll be there in a minute. This thing is a walky-talky too. It's lovely.
Probably my second favorite feature (second only to the recording feature) is the mute function. Honestly, I don't want to hear every tummy gurgle when the kid's sleeping. Am I right, or am I right?  Okay, maybe the first month I did but after that, nah.  The mommy screen has a color coded indicator that tells me if the Jr. is at low volume (perhaps singing to himself) or on super scream. Very convenient for date nights.
I love this thing. It will even play the baby a lullaby if I tell it to.
Levana's tagline is "Do More Knowing Your Child Is Safe."  I can rest better and do more when I know my kiddos are safe.  Here's a list of things I can do when I know my babies are out of harms way.
1. Talk to ya'll – aka blogging.
2. Take a bath – yes, everyone's happy about that!
3. Cleaning – quietly, of course.
4. Reading – even outside if I want because I can take my monitor with me!
You can enter to win one here or if you don't want to chance the odds you can buy the Levana Keera 2 for yourself or as a gift for any mom with youngin's at home!
It's on sale now (click here) for only $149.99 (from $219.99) but I don't know how long the sale will last.  You can also follow Levana on Facebook.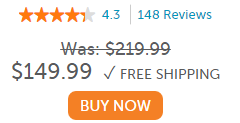 a Rafflecopter giveaway
This is a sponsored conversation written by me on behalf of Levana. The opinions and text are all mine.