This is a sponsored post written by me on behalf of Cooper Tires for IZEA. All opinions are 100% mine.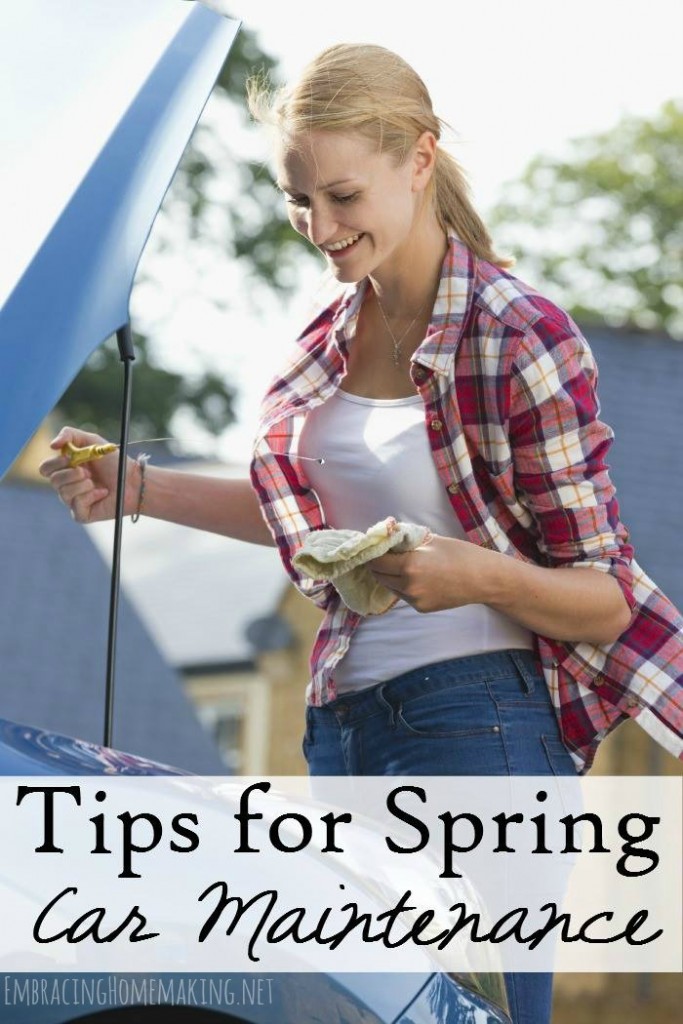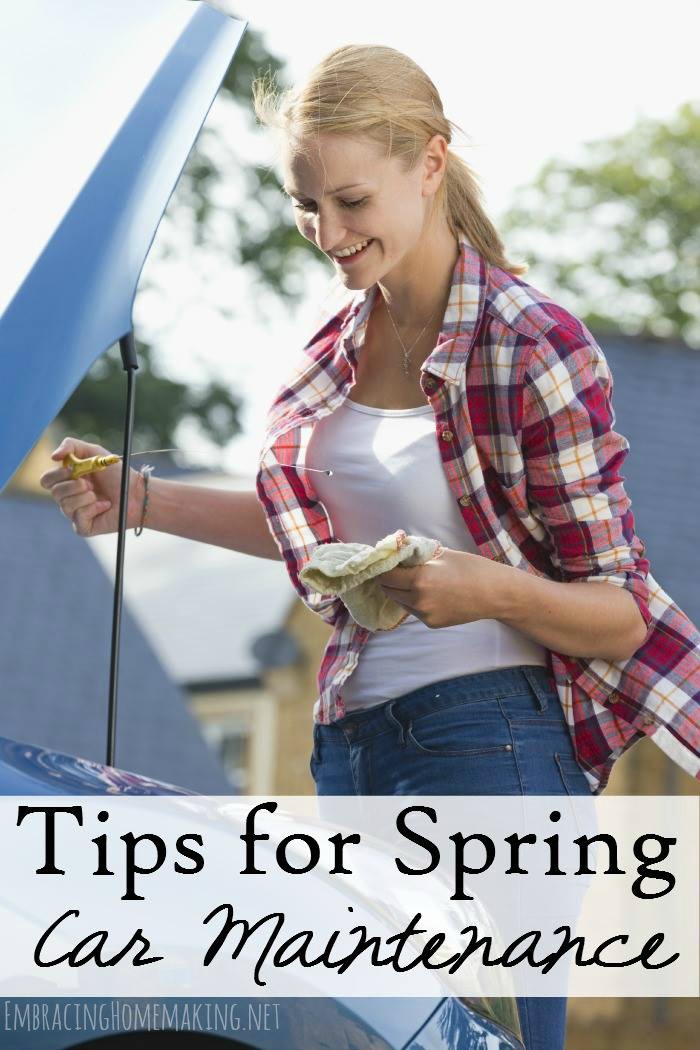 Now that the weather is finally starting to turn nice, the winter cold is shaking off and you can see road trips in the near future, it may be time to take a look at getting your vehicle ready for spring! It is important to service your car when the weather changes as your engine, tires and interior need different treatment when the weather warms up. So before you hit the road, make sure to take a peek at this list of tips for spring car maintenance and check things off so you can not only stay safe on the road, but also keep your car in good shape for years to come!
Tips for Spring Car Maintenance
– Check your tires. Depending on where you live, you may have studded snow tires still on your car. Not only do most states require you remove them by a certain date, but they can be bad for your car as well if left on in warm weather. If you don't have studded snow tires, it is still important to check the wear and tear on your tires and get new ones if you need to. Worn tires can throw off your alignment and this can cause serious damage to your car as can not rotating them. Plus, good tires help you get great gas mileage! Spring is a perfect time to purchase new tires and Cooper Tire's has a great promotion to help you roll into spring.  The Cooper Tire Spring Event is going on now!
Now, through April 15, consumers are eligible to receive a prepaid Visa card worth up to $70 when purchasing a new set of four qualifying Cooper Tires through participating dealers.
If you drive an SUV or a CUV you can get the Discoverer SRX tires.  The Discoverer SRX offers a premium 65,000-mile Tread Wear Protection Warranty and a 45-Day Road Test guarantee ensure a confident choice and smooth ride for SUV and CUV drivers, if you aren't satisfied with your Discoverer SRX tire purchase you may return them to your original dealer within 45 days of purchase for a FREE OF CHARGE Cooper brand replacement only, including mounting and balancing.
The Wear Square is located at six points of reference around the inside and outside of the tread. Throughout the tire's lifetime, the square changes shape beginning with a full square and ending with an exclamation mark when tire tread is low, allowing consumers to quickly and easily assess the approximate tread remaining on the tires.
Use the Dealer Locator to find a dealer near you so you can save on an important part of your car that keeps your family safe.
– Hit the car wash. Many people think you wash your car just so it looks nice, and although that is a big reason to do it, another reason is because winter does a number on paint jobs and can actually cause rusting if left dirty too long.
– Check wiper blades and blinkers. Wiper blades should  be replaced every 6 months or so in order to make sure they can handle the spring rains.
– Do an oil change. It is easy to remember to do an oil change if you do one every time a new season comes along. Spring is a great time since you may need to change the kind and weight of oil you use in warmer weather.
– Check your fluids. Make sure you have plenty of washer fluid, brake fluid and coolant for warm weather.
– Do a good clean of your interior. Make sure to wipe down your dashboard and apply a protective product so the sun doesn't damage it.