This post contains an affiliate link.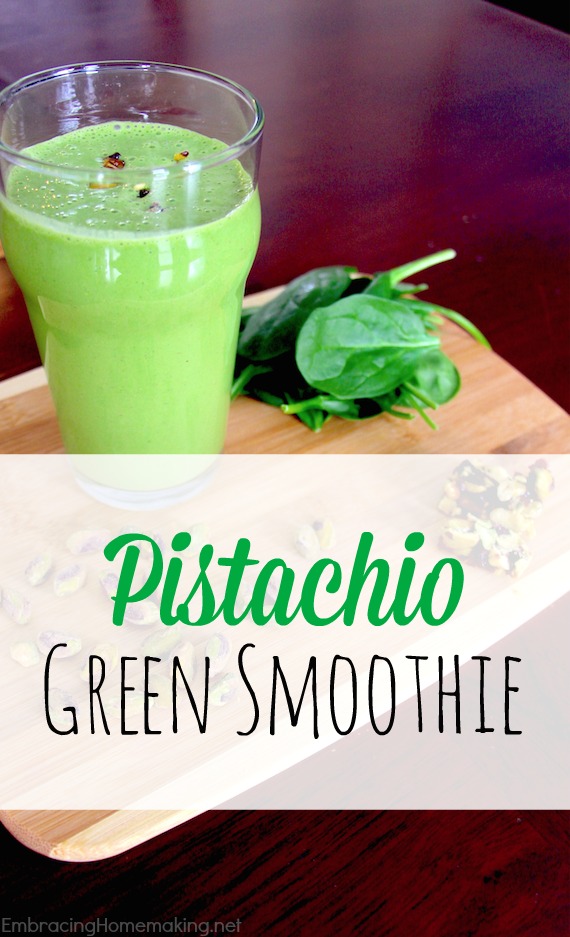 I can't hardly believe it but Saint Patrick's day is almost here! If you're looking for a healthy way to celebrate the holiday you should try a green smoothie! Certified Nutritional Health Counselor and founder of
Hands on Healthy
, Sara Siskind, has created a delicious Green Pistachio Smoothie.  She has allowed me to share her recipe and she promises that it will energize!  I know that I can't wait to try it.  So, gather your friends around and enjoy sipping on a pistachio smoothie this St. Paddy's day!
Oh and luck o' the Irish, top of the mornin' to ya, and have a whale of a time!
Author:
Perfect green smoothie for St.Patrick's Day or any day of the year! Delicious and nutritious!
Ingredients
– 1 1/2 cups unsweetened almond milk
– 1/4 cup Setton Farms Pistachios
– 2 handfuls baby spinach
– 1 banana (frozen is best)
– 2 Pistachio Chewy Bites chopped into small pieces
– ice as needed
Instructions
Place all ingredients except the PCB into a high power blender.
Blend until creamy.
Pour into 2 glasses.
Enjoy!