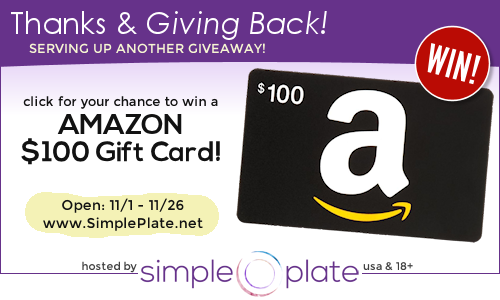 Before I share this giveaway I want to quickly list four things I'm thankful for today.
– I'm thankful that I've recovered from the stomach bug and no one else in the family got it.  Very thankful!
– I'm thankful for my sweet kids and husband who love me even when I'm not very lovable.
– I'm thankful for beautiful fall leaves.
– I'm thankful for YOU my readers.  I appreciate you more than you know!!
Now for the giveaway…
This giveaway is for ONE (1) Amazon Gift Card valued at $100.00 USD. This giveaway is open to all residents of the US, ages 18+. Winner will be notified via email and have 24 hours to respond – at that time, if no response is received, we will chose another winner at random. Good luck to all!
What's one thing that you're thankful for today?