Tonight, my husband shared with me a poem that he found on Facebook.  A poem that made me cry.  A poem that gave me a renewed joy for the little things in life.  I hope you'll enjoy it too!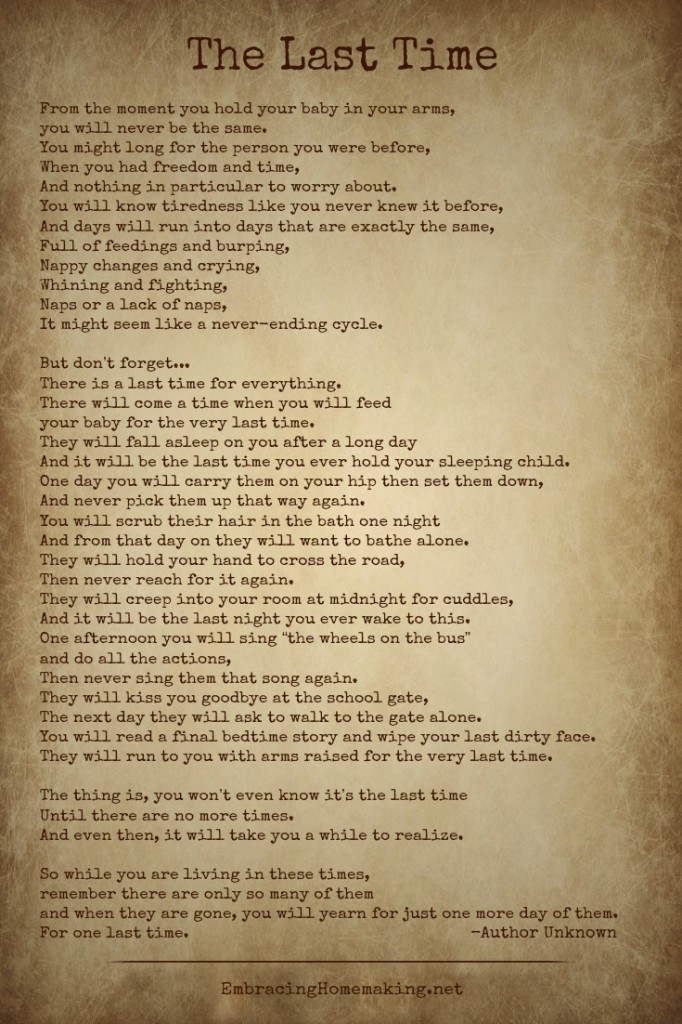 Taryn McLean is the author of this heartfelt poem.
Sign up to get weekly inspiration delivered right to your inbox.
If you'd like to share this poem on your site please don't copy the above image but instead use the one below and link back to this page.  Thank you! :)