I am almost jumping up and down with excitement to share this with you.  I hated playing the guessing game when it came to finding clothes that fit my little girl.  When one size would fit in one brand and she would wear a completely different size in another brand.  Now that I'm going through the same thing with my little boy going I thought that there has to be a better way!
I started saving the clothing tags from clothes that show the recommended height and weight for that particular size.  Once I had a good supply I started making a spreadsheet for myself and eventually I drove to a few different stores to catch the details on the sizes I didn't have.  I've shared this frustration and solution with friends of mine and they were excited to have this handy guide so I thought that you, my readers, might as well.
Now I'm here to show you what I've came up with!  I hope you like it!!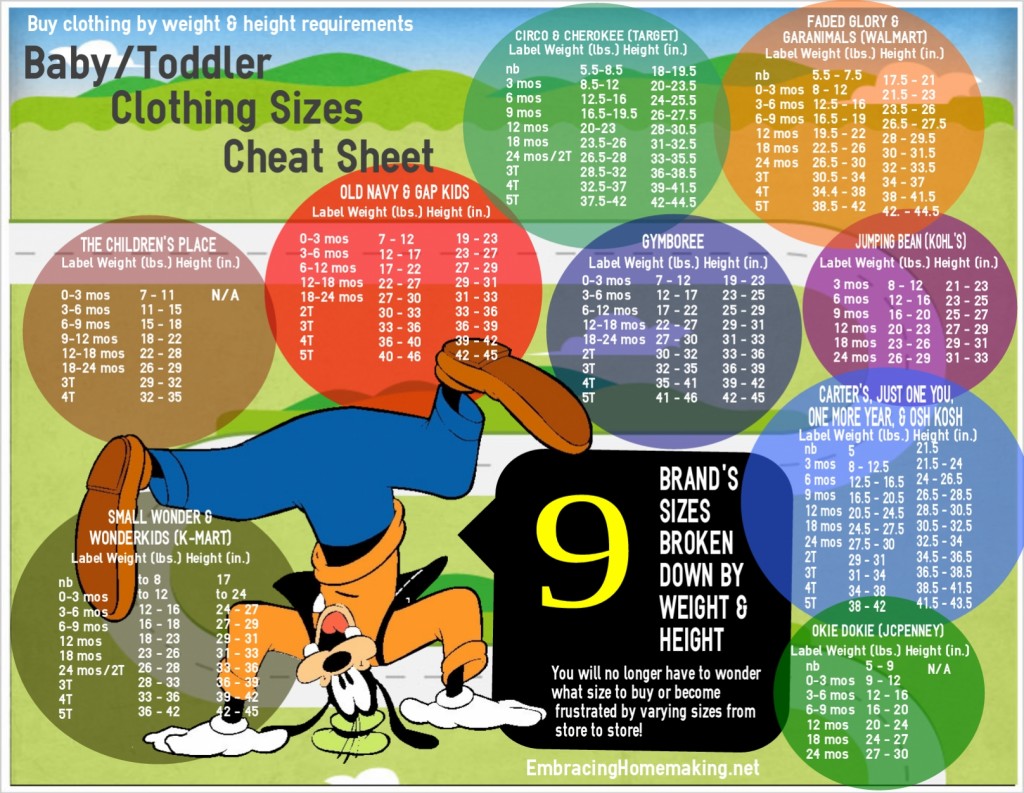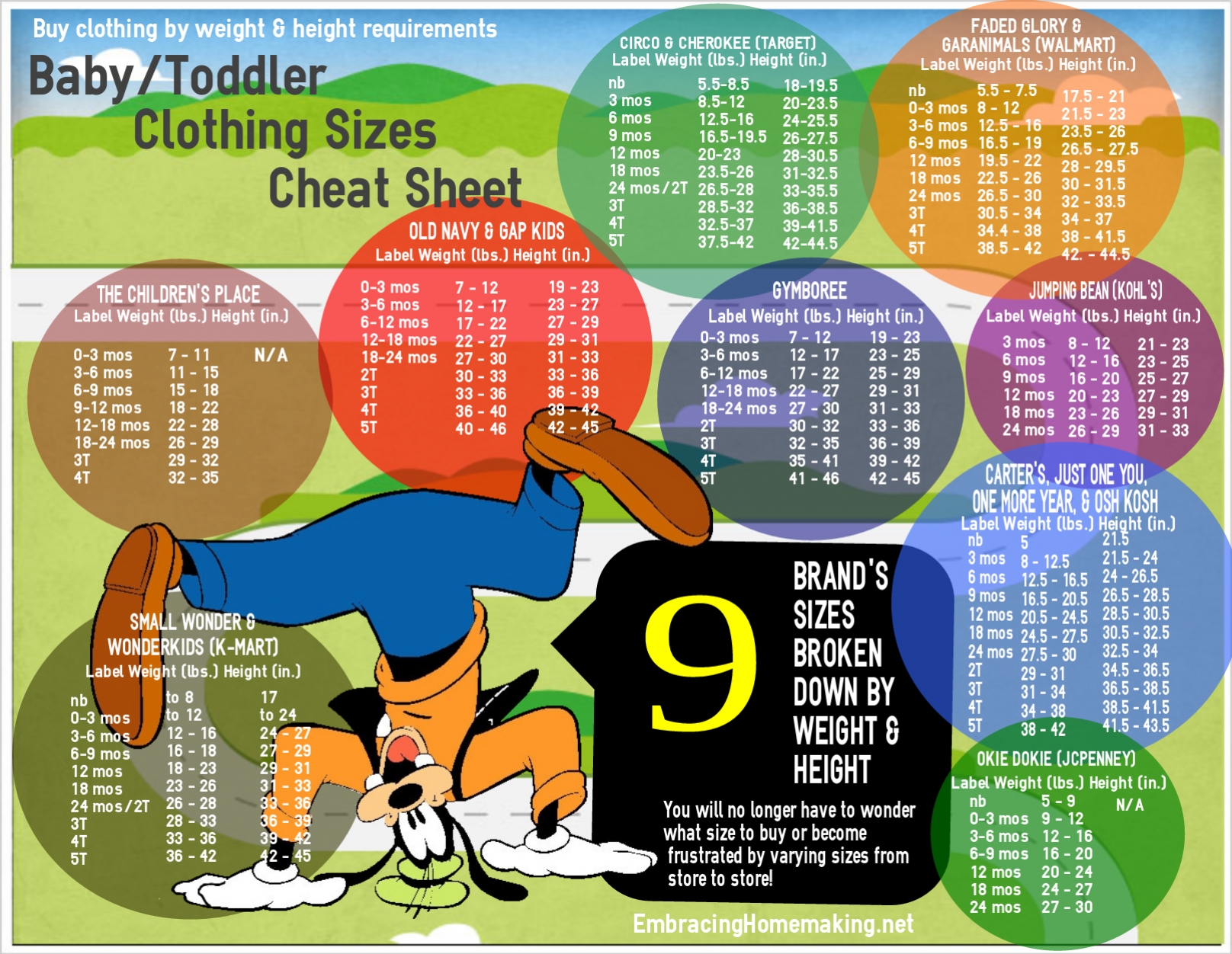 You can print it if you'd like or save it to an online storage location for easy access while you're out shopping.
If anyone has any other brands they would like for me to include please let me know and share the clothing sizes that you are aware of.  I would like to add Ralph Lauren and J. Crew's Crew Cuts soon.
If you found this helpful please pin it so others can enjoy it as well!