This post is from my new friend Jessi who writes at LifeWithJack.com.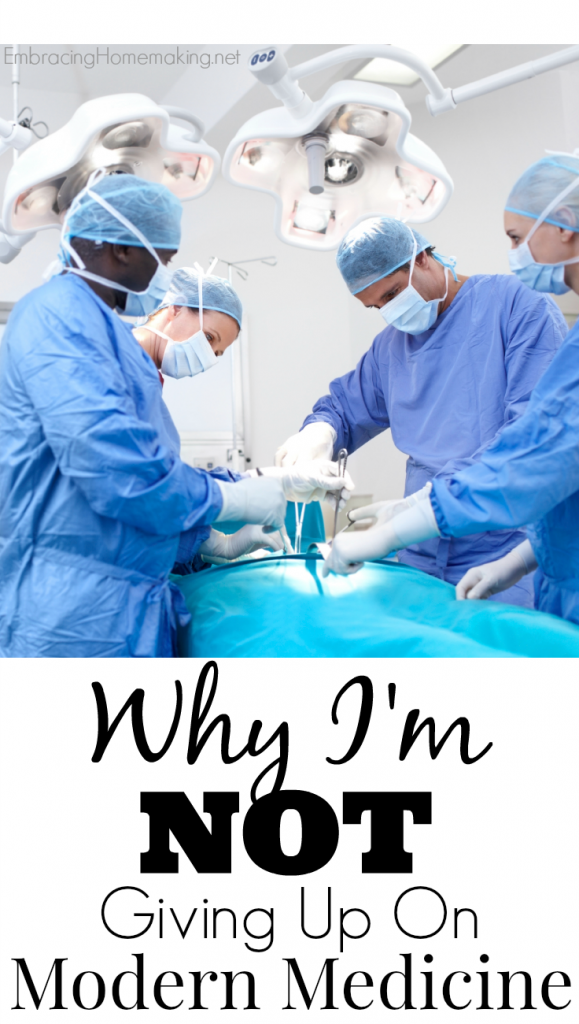 If anything made me a true believer in modern medicine, it was having a preemie. The simple fact is if Jack had been born 20 years ago, he would not be alive. Modern medicine saved my life and his in every way possible.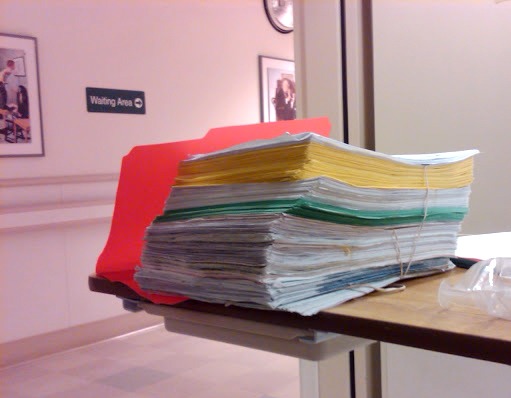 See all these pages? It's some of the record of his extraordinary care.
Each page describes the procedures, medicine, and care instructions for our boy's 115 day NICU stay. The very marvels of modern medicine that allowed him to survive are contained therein. It represents the decades upon decades of painstaking research to understand things like TPN, surfactant, IVH, NEC, Apnea, Bradycardia, BPD… and that is just scratching the initial surface.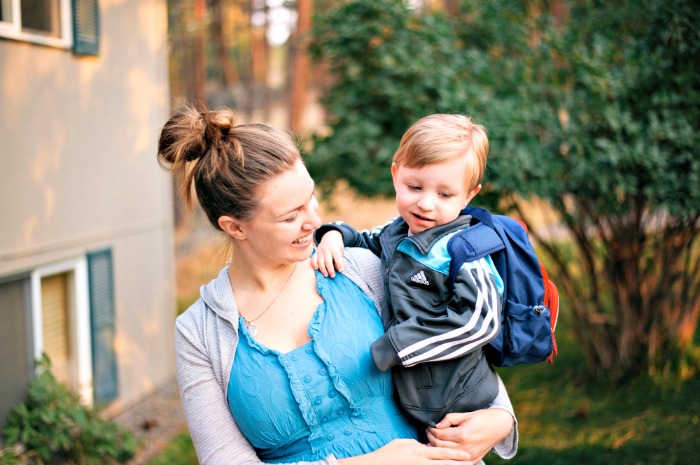 Of course Jack has been out of the NICU for over four years now, but his medical care continues and our life in and out of hospital walls is just something we have to deal with… because it is how our boy lives, whether we like it or not. His chronic conditions – hydrocephalus and cerebral palsy – require an incredible amount of intervention and they are not going away. So, yeah, you bet I am thanking God for every, single advancement in the field of medicine. For the things that keep him alive and for the new and promising treatments on the horizon.
Unfortunately, I have seen some alarming trends taking place within our privileged American society, the very society that used to be a beacon of medical hope for so many. Instead of embracing and promoting the advancement and treatment of conditions like cerebral palsy with traditional medicine (think clinical trial and FDA approval), I see some jumping on a different bandwagon. Peddlers touting a cure by diet.  People clamoring that babies not get vaccinated. Those claiming "cure-alls" with things like scented oils.
The sad thing? We are so desperate for these "cures" that some of us are giving up on modern medicine for a quick fix. We are buying into 21st century snake oil propaganda.
Friends, I know preemie parent desperation. I know the feeling that we would give anything, pay anything, for a cure for our child. For the chance at a better life.
But I know desperation is no place to make an informed decision about such life and death matters. I hear the same story from my readers, from my friends. Their child has some sort of condition, and people scream out "No! Don't take that over-the-counter med! All-natural is best!" Not only are these statements the epitome of a guilt trip, it is the opposite of safe advice. All-natural is great for minor illnesses, but we are not messing around here. There is nothing about Jack that I would put in the "minor" category. His life is at stake.
What a tricky world we have to navigate as preemie parents.
I know what it is like to blog about your child not eating and then find an in-box full of messages from well-meaning people about nutritional supplements. You go to any of these websites and they are touted as the end-all to every.single.ailment.known.to.mankind. I know what it is like to see my internet pages peppered with CP related advertisements about super secret treatments. I have gotten messages about "clinics" in South America and somehow they are the only place in the entire world with the magic pill! And then the next week, I see a report on these shady "doctors" getting wealthy off of gullible and desperate parents. There is a whole underground industry of these folks preying on the vulnerable.
I have learned to be vigilant. Please don't buy into the quick fix. Please don't disregard decades of scientific research for a fad. Being vigilant and trusting our primary doctor has been the only way to make it through without either hurting our child, or going bankrupt.