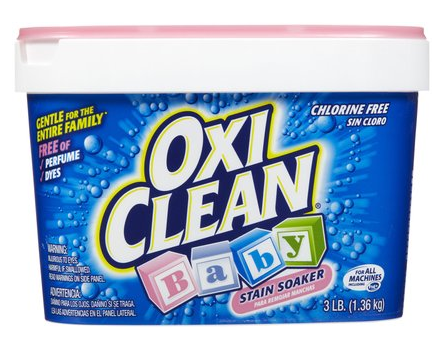 Tonight while I was looking to buy refills for our diaper pail online one of the recommended items caught my attention.  It was for Oxiclean Baby Stain Soaker.  Who knew there was such a thing?!  I sure didn't!  I've loved Oxiclean for years and I've used it to get impossible formula and baby food stains out of my tiniest's laundry items BUT I always had to rewash those clothes again to try and get those harsh cleaners out.  Now I won't have to.  I'm pretty pumped about this!
Oh, and check out these  awesome "sale" prices listed at Babies R Us.  They made me smile.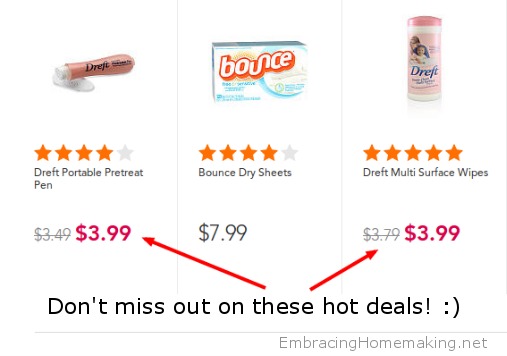 Diapers.com has Oxiclean Baby Stain Soaker for $9.99 (plus free 2 day delivery for orders of $49+).  Not only that but they also have Oxiclean Baby Stain Remover Spray which I'm also going to get!  Two of these bottles are on sale for $11.19.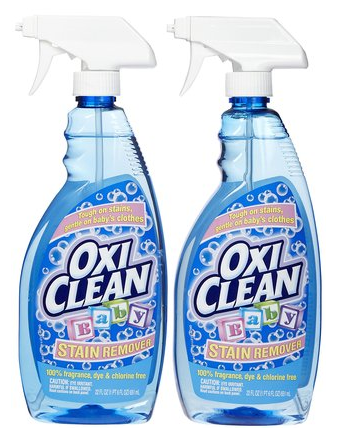 Both of these new, or new to me, items have great reviews online but I'm interested if any of you have tried them and what you think.