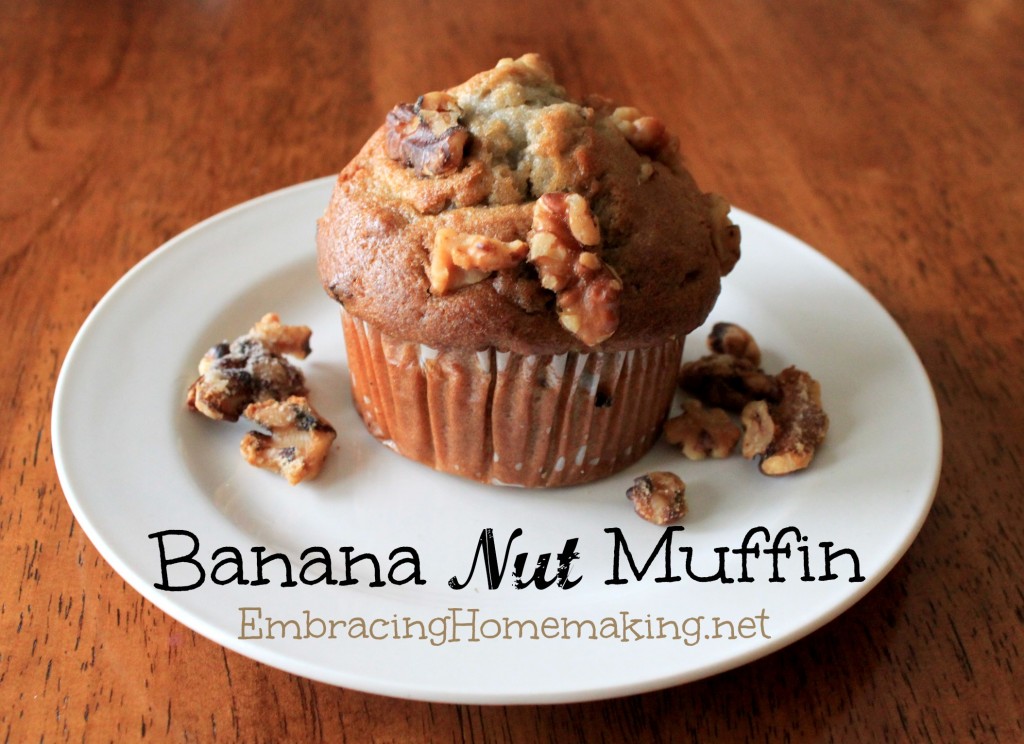 This is one of my favorite breakfast recipes.  These muffins are packed with carbs for energy, just enough sweetness to feel like they're a splurge, and to top it all off they have nuts for protein.  It's a healthy breakfast treat that tastes like a dessert.  Trust me, you'll thank me for this recipe!
Banana Nut Muffin Recipe
Author:
Prep time:
Cook time:
Total time:
These
Ingredients
1 cup oats
2 very ripe bananas, mashed
1 cup walnuts, chopped
A handful of unchopped walnuts
1 cup skim milk
1 cup whole wheat pastry flour
1/3 cup brown sugar
1 tsp vanilla extract
1 egg
1 tsp baking powder
1/2 tsp baking soda
1/2 tsp salt
1 tsp cinnamon
A few spoonfuls of sugar (white or brown, your preference)
Instructions
Soak the oats in milk for one hour.
Preheat oven to 400 F.
Spray pay with non-stick spray (or use cupcake liners).
Combine the oats, bananas, egg, and vanilla extract.
In another bowl combine the whole wheat flour, brown sugar, baking powder, baking soda, salt, and cinnamon.
Combine the dry and wet ingredients together and mix in the walnuts. Spoon into the prepared muffin pan till each cup is 3/4 full. Drop the unchopped walnuts on top and sprinkle with sugar.
Bake for 20 minutes or until inserted toothpick comes out clean.