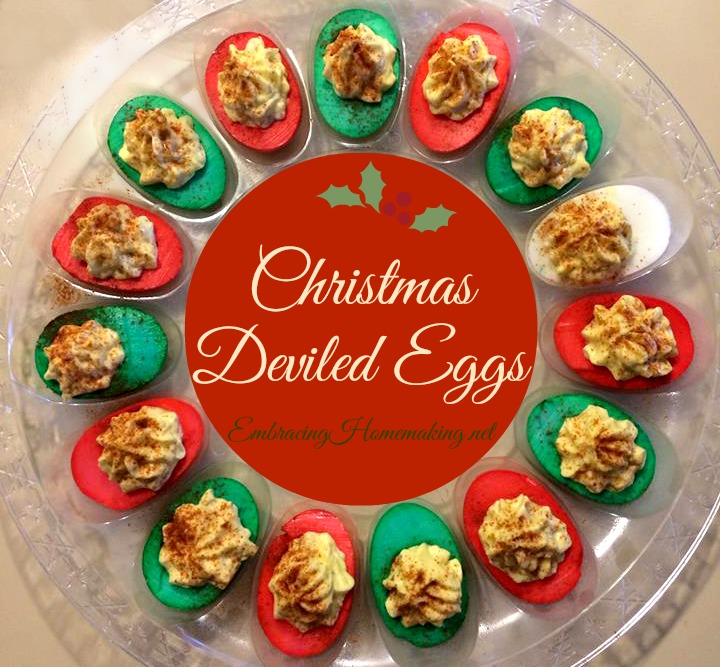 Aren't these Christmas deviled eggs cute?  You could also make these in Easter colors if you wanted.
Basic Instructions:
– Boil eggs.
– Slice and remove yoke.
– Die egg whites like you would Easter eggs with the shell on.
Tips for Peeling Boiled Eggs:
Place eggs in a large saucepan and cover them with cool water by 1 inch.
Slowly bring water to a boil over medium/medium high heat.
When the water has reached a boil, cover and remove from heat. Let sit 12 minutes.
Transfer eggs to a strainer and place under cool running water to stop the eggs from cooking.
Once eggs are cooled they can be peeled immediately.  You could also refrigerate them till you're ready to peel and die them the next day.
Dying Eggs 101:
Drop the food color into wide mouth glasses and then add water.
Carefully drop the egg white halves.
Don't forget, the longer you let the eggs sit in the food color, the darker the colors will be.
Enjoy!!