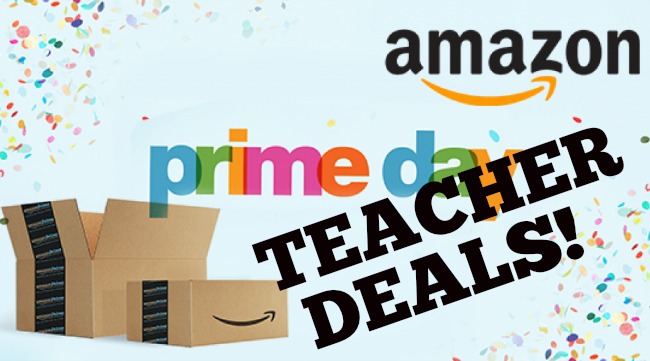 I LOVE school supplies.  With all my heart.  Shopping for back to school supplies is probably one of my favorite yearly activities.  Here's a round up of the best deals for teachers (or parents who like to stock up on supplies) that I've found.  If you like this list please share with those you know.  Affiliate links are included in this post.
These deals are for Amazon Prime members.  If you haven't joined yet, sign up for a free trial of Amazon Prime to take advantage of this Prime Day Deal and get free 2-day shipping!  You can cancel before the 30 days are up and not pay anything.
Use code "PRIMEBOOKS18" for $5 off your book purchase of $20 or more!

This is one of the deals I got for myself and plan on using about ten of those for my kids and donating the rest to a local church drive that hands them out to kids in need.  60 glue sticks for $15.49!  Man, I love Amazon Prime Day!
List Price: $37.77
Sale Price: $15.49 & FREE Shipping with Amazon Prime
Click here to get this deal on Elmers Disappearing Glue Sticks.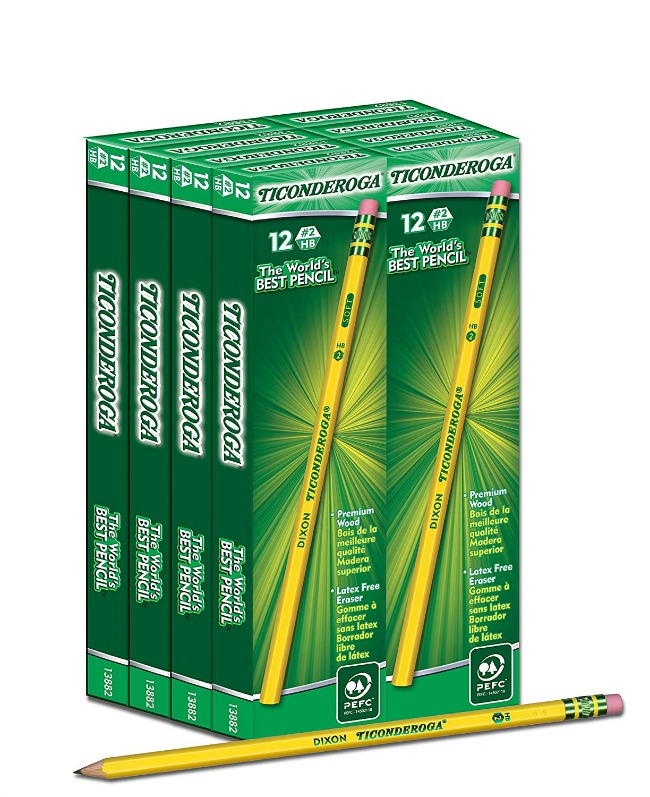 This Ticonderoga pencil pack includes 96 pencils for only $10.99!  Isn't that great?  It was originally $32.49.  Click here to score this pencil deal.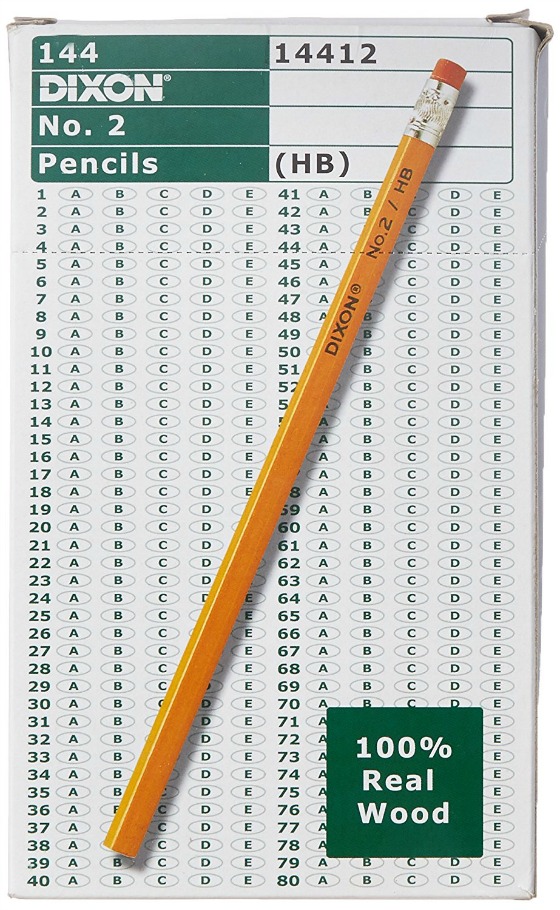 A teacher messaged me to say that this Dixon pencil deal is even better.  Aren't teachers the best?  Always, sharing and helping each other.  She could have easily gone on her way but she didn't. 🙂  Amazon has 144 No. 2 Dixon pencils for only $8.90!  That is a crazy good deal! Click here to snag these up.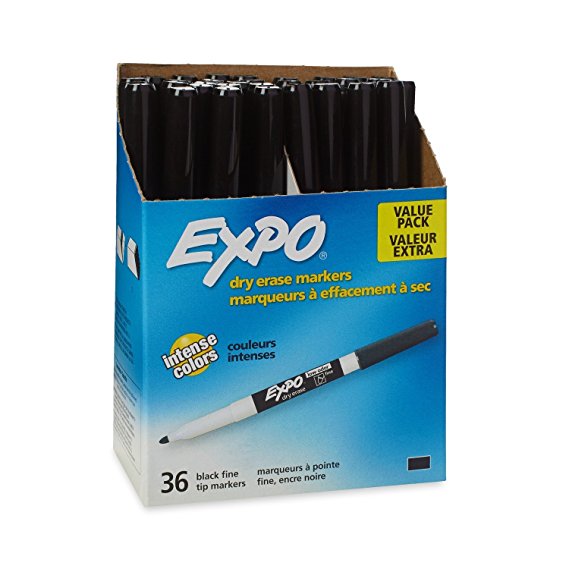 This is the first deal I snagged today! 36 Expo markers for $16.61.  Unheard of!!  Usually dry erase markers start at $1 a piece.  My friend asked what I was going to do with that many at home.  I told her I was actually going to let my children have some to draw and practice writing with and not be so stingy. 🙂 Click here to grab this great Expo marker deal!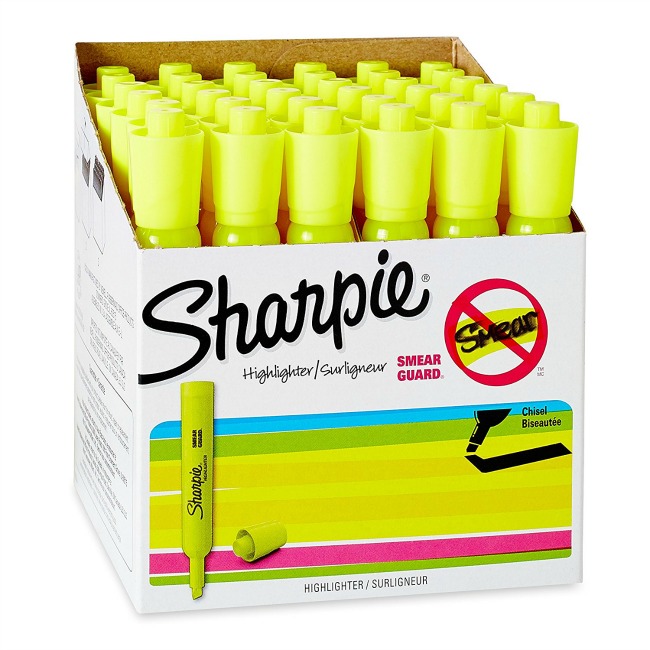 This Sharpie highlighter deal gives you 36 chisel tip highlighters for only $14.96.  I'm not sure if this is a Prime Day deal or not but it's a mighty good price any way you look at it!  Click here for Sharpie highlighter savings.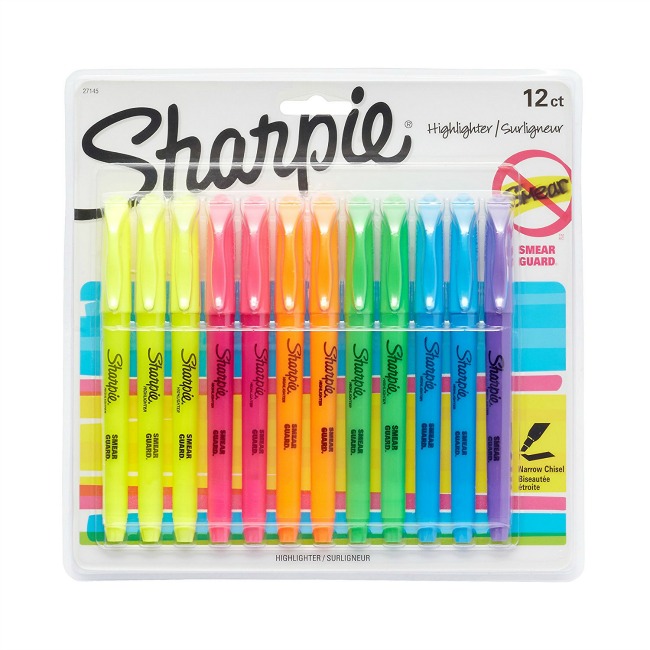 If you're like me and don't love the yellow but prefer more pinks and purples, you'll love this highlighter deal.  I personally love the smaller barrel highlighters too!  You can get a 12 count for $4.98 (originally $12.86) or get a 24 pack for $10.93.  If you like the bigger barrel ones (see two pictures up) but want the assorted colors, you can pick up this 12 pack for only $4.92!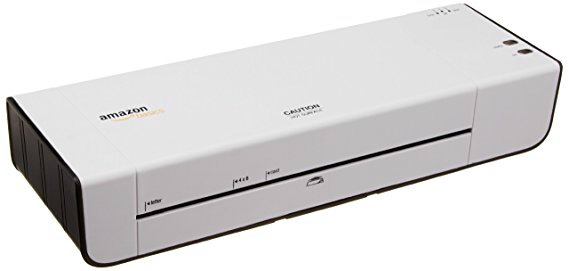 This Amazon Basics Thermal Laminator is a steal at only $11.99 (originally $21.99).  I need to get this one because the other one I had (which I thought I found at a steal for $25) was recalled recently for catching on fire. No, thank you!  I love that Amazon always sticks behind their products so if they were to ever recall this one they would refund me or replace it.  I love Amazon!  Click here to get this laminator deal!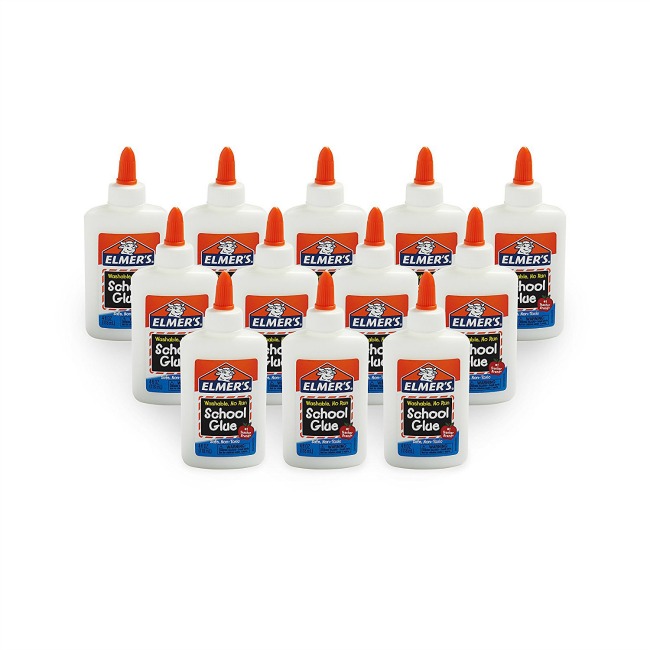 Every teacher goes through the glue and with these prices you can afford to stock up on them!  Grab 12 bottles of Elmer's School Glue for only $9.61 (originally $27.60!).  Click here to buy these.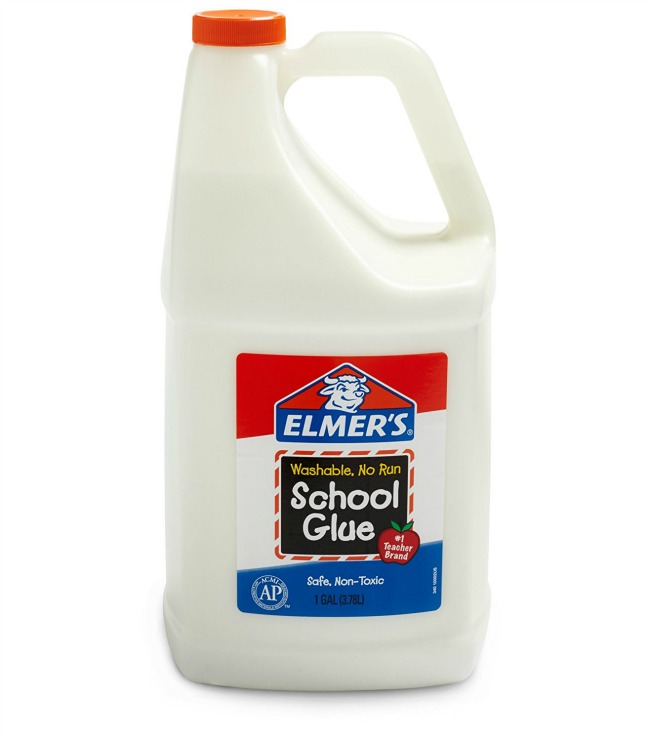 If you're a teacher who likes to refill or make slime experiments with your kids (or yourself at home! #noshame) here is the gallon of glue for you!  This gallon of Elmer's School Glue is only $12.99 (originally $20.49).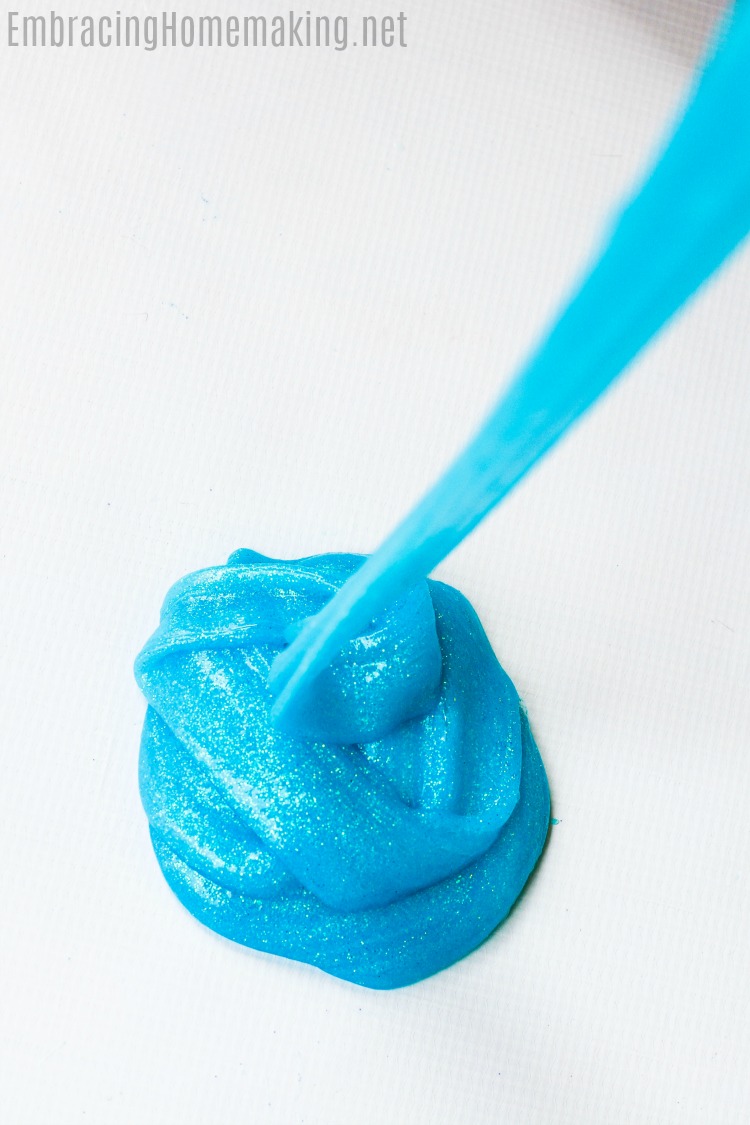 Related: Click here for my Ocean Slime Recipe.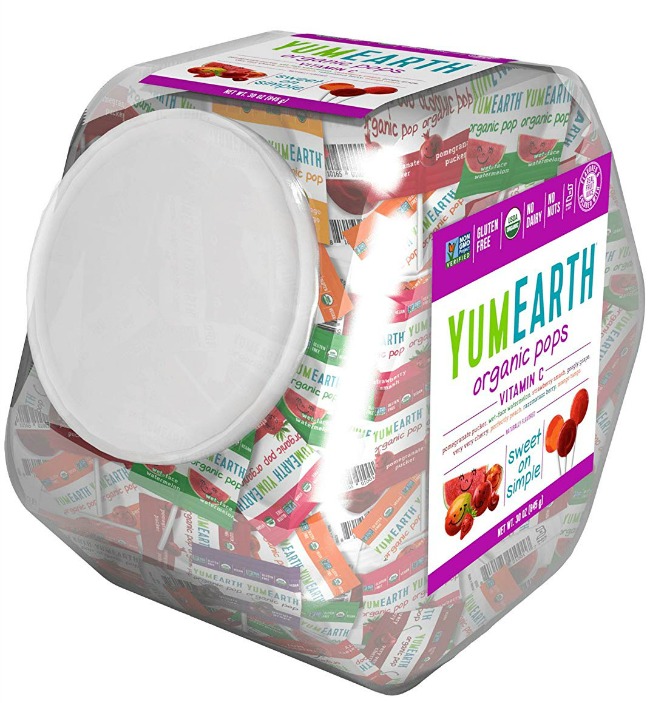 I put these on the list because my family loves them and I love that they're not full of artificial ingredients and colors….and because of that they are the best suckers in the world!  Seriously, all other suckers will pale in comparison.  These might make a great reward or just a little bit of happiness to brighten your day.  This 30 ounce container is only $12.38 and that's a much better bargain than the smaller packs I usually get from Whole Foods.  Plus, it comes in a cute container.  Come on, tell me the truth, you were already thinking of ways to reuse it, weren't you?  That's okay, I am too! Click here for the yummiest YumEarth Organic Pops!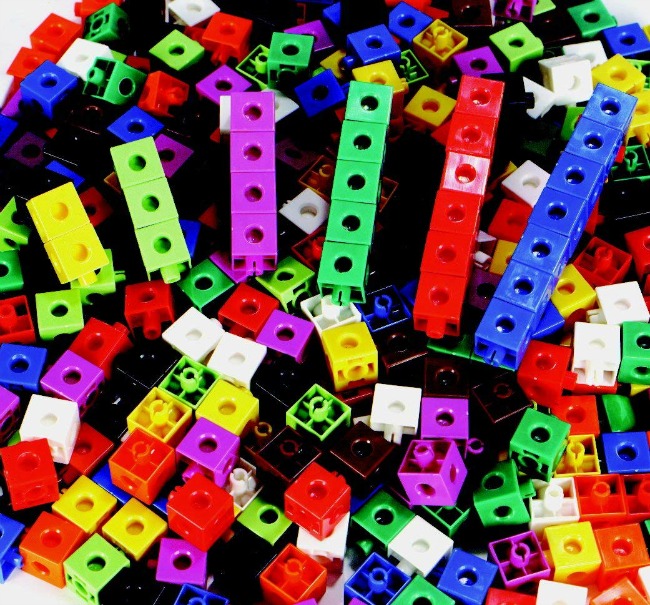 Linking Cube Set of 100 for only $5.53!  I'm sure this deal won't last long.  Click here to score a set or three.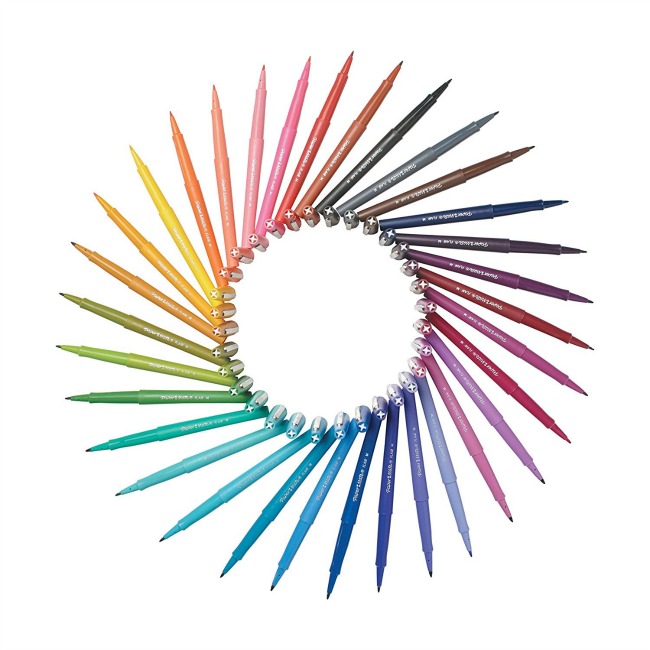 I love Paper Mate's Flair Felt Tip Pens!  They're great for adding a punch of color to an otherwise boring planner.  Now you can grab a pack of their Candy Pop colors for only $8.39 (originally $22.50).  Click here to grab these colorful beauties.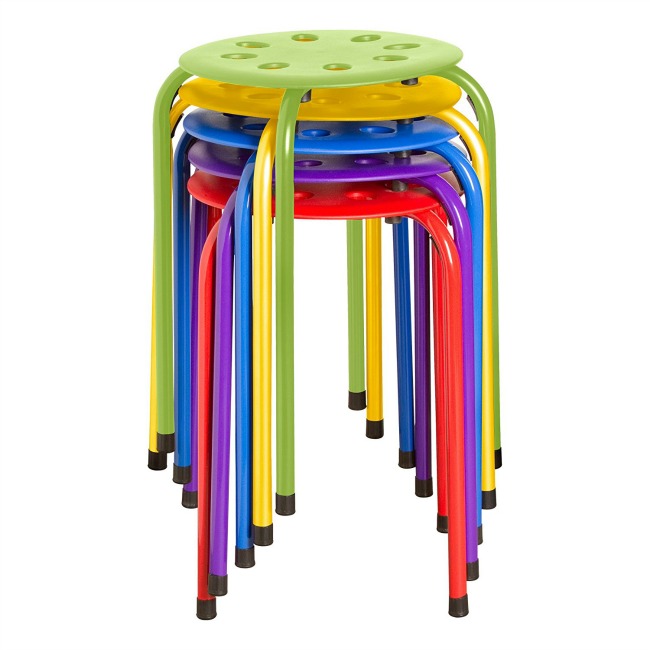 Norwood Commercial Furniture Plastic Stack Stools come in a set of 5 for only $50.83 (originally $59.99).  Plus, you can save an extra %5 when you click the coupon before you check out.  These have 4 out of 5 stars on Amazon and I personally know a good handful of teachers who love these and highly recommend them.  You can't beat the fun colors they come in either!  Click here to grab some fun seating for your kiddos.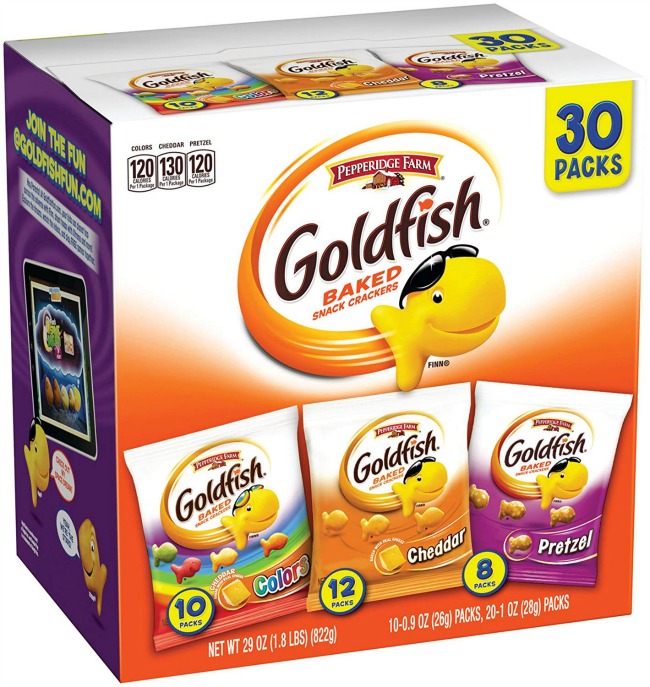 Goldfish Snack Packs are a great no dye food to have on hand!  Now you can grab a pack of 30 for only $9.98 (originally $12.07).  Click here to get some little golden fishies.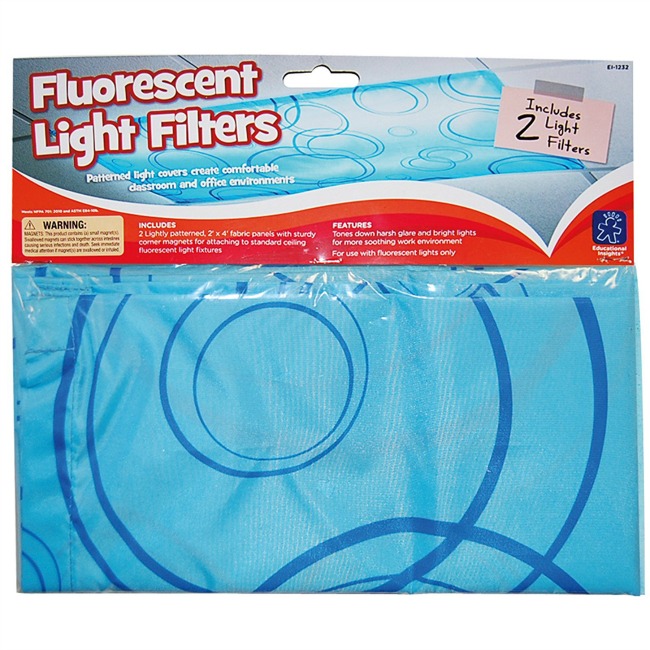 Harsh lights cramping your style?  These fluorescent light filters will help soothe your tired eye.  They're on sale for $15.95 (originally $19.99).  Click here for this two pack of light filters.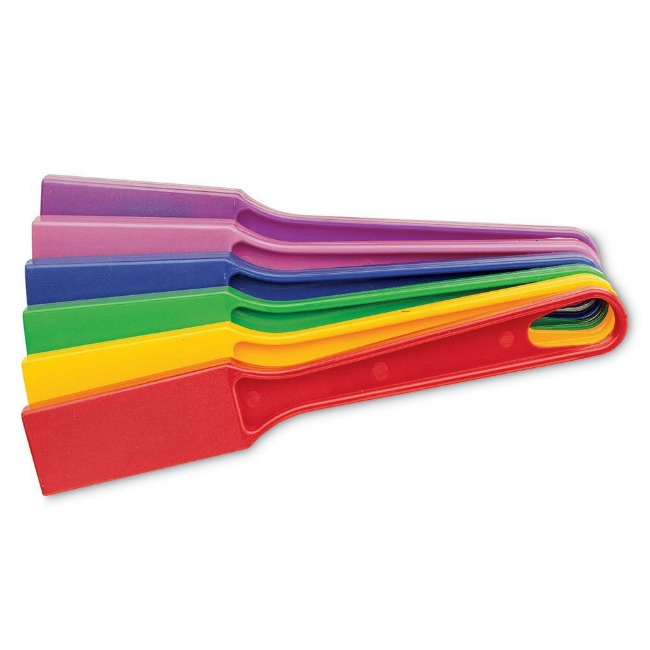 Magnetic wands from Learning Resources is having a sale today.  You can get 6 of these magnetic wands for $11.69 (originally $14.99).  These are perfect for physical science learning centers, science fairs, and primary science labs.  Click here to snag this deal.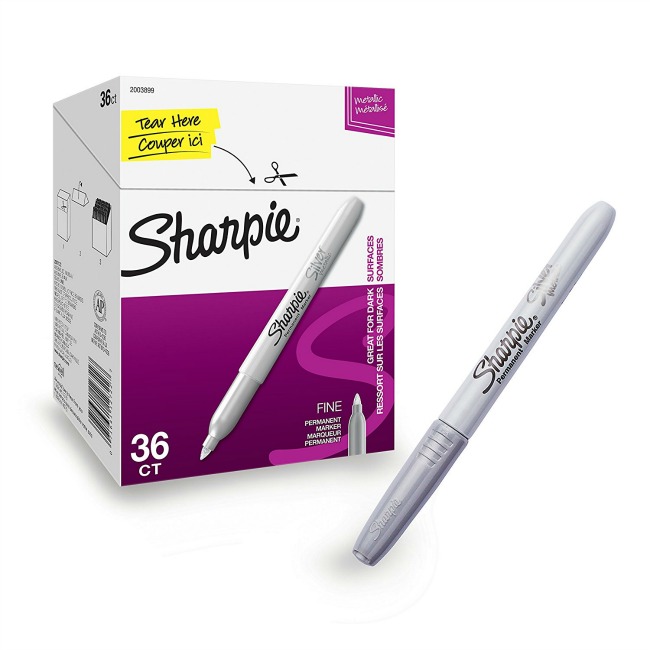 I love Sharpies!  They write on almost everything and the writing stays put.  I love metallic colors.  These Sharpies bring you the best of both!  Grab a pack of 36 for only $25.10.  These were originally $84.60 for a whopping savings of 70% off!  You can't beat this price.  Click here to get your Sharpie on.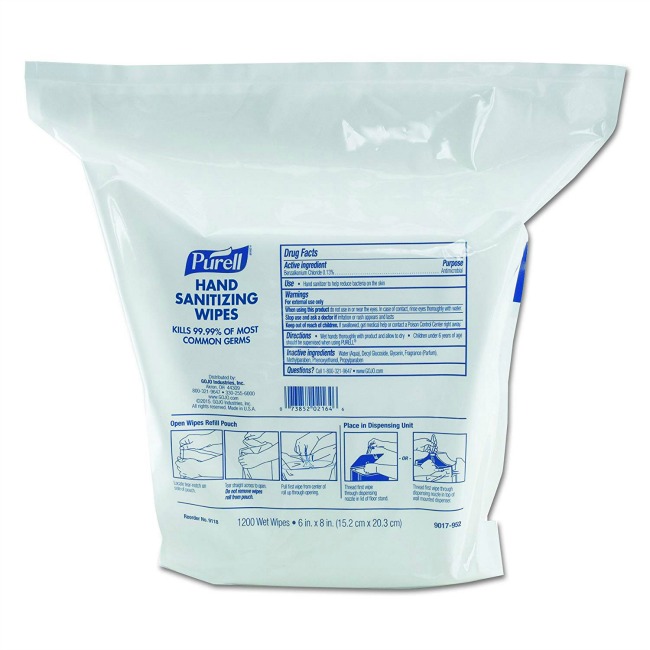 Purell Hand Sanitizer Wipes Refill Packs are so nice to have for cleaning desks, hands, and anywhere else germs may lie.  Their Amazon listing says, "These wipes sanitize hands and clean surfaces while doing no harm. They contain benzalkonium chloride, which is strong enough to effectively kill germs and food-borne pathogens, and a plant derived cleanser that does not harm vinyl, plastic, metal or rubber surfaces."  These wipes are usually $92.86, they're on sale for $85.06, and Prime members get them for $68.05 today!  What a deal for this 2 pack refill set.  Click here to score this deal.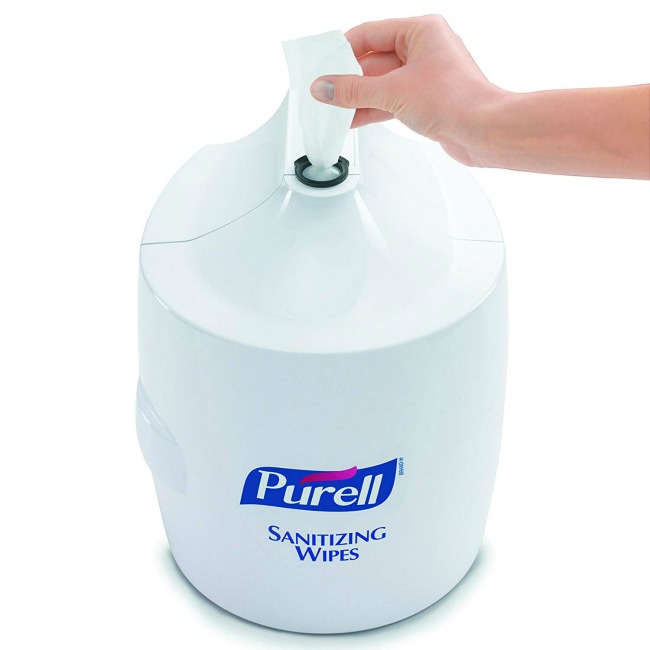 If you don't already have a Purell Hand Sanitizing Dispenser but the refill deal above has you convinced you need this in your life, here you go.  The dispenser is on sale also!  Today is is $32.11 (originally $56.60).  Click here to grab this deal.
Keep coming back as I'll be adding to this post all day.  Remember to share it with teacher friends of yours if you found any helpful deals!
Click here to see all the Amazon Prime Deals I've shared